Energies within earth's magnetic field continue to change rapidly.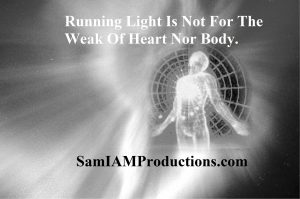 As these energies help us to evolve, many experience erratic sleeping patterns, especially during times of planetary alignments, solar flares, and high geomagnetic activity. We are transmuting soul experience to reclaim wholeness. Periods of waking and deep sleep help us to rest from integrating, acclimating, and building up for the next phase of our evolution. Waking between two and four o'clock in the morning is usual for there's a lot going on in the dream state…
Manifesting: Lightworker's Log
Consider Ascension Tools & Resources To Support Your Spiritual Growth.
Experiences of good often increase when we concentrate on inspirational thoughts. Visit SAM I AM Productions to support the author by purchasing books there and not through greedy corporations. Loving You!