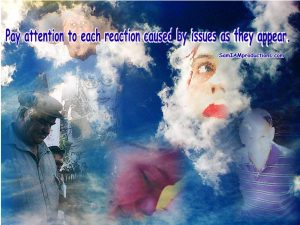 As global events seem to take on a surreal appearance one may ask, "What is my role?" The following words may seem confusing if one is locked into a state of 3D separation. Keeping in mind that there are other states of awareness (frequencies, bands of consciousness/energy and revelations may assist in understanding a different perspective…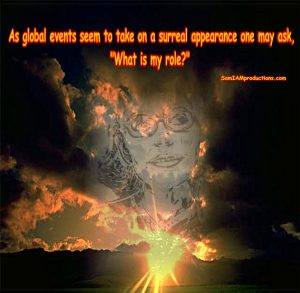 Reaction based role playing, looking at issues from a soul perspective based on soul experiences, is the current game. Looking at issues from a soul's perspective assists in the effort to balance reactions of the personality. As humans, we each came intact with a soul plan; as humans we each have our own unique personality, and there between the two is our role to play. Each reaction, judgment, blaming and shaming alerts us to what we need to balance within our soul's unique journey, for in one state of awareness, that is the only way we shall end the soul's earth game, by realizing we have played all roles, experienced all aspects of each personality, to merge and blend with the soul's journey of experience on earth and other planets and finally, at last, to end the soul's game of separation.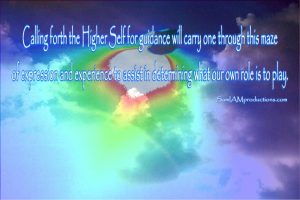 So how do we achieve this feat of balancing our soul's experience and expression? Plainly put, by experiencing and expressing in ways that balance out what many refer to as past expressions and experience from other lives, playing the opposite role. We can pay attention to each reaction caused by issues as they appear. We can ask ourselves, "What is it within this issue that causes such reaction?" as we then take the time to tap into our soul to determine what needs to balance. Is this an issue related to overstepping our own power, hindering the movement and journey of other souls? Is this perhaps, something that has been experienced (and continues to be experienced in a simultaneous experience) that needs to be balanced? Is this perhaps a new experience to determine where our experience will merge, into separation or Oneness?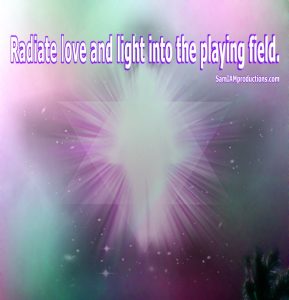 As humans, we each are now faced with the issues related only to our own soul plan, and each issue holds the key to balancing, leveling up so to speak, or remaining locked in the game of shame, blame and separation. Calling forth the Higher Self for guidance will carry one through this maze of expression and experience to assist in determining what our own role is to play. For it is only in (again one state of awareness) playing this role to its fullest extent that we shall move on to greater expressions and experiences of All That Is.
As a human we can seek the guidance of our soul to balance experience and expression by recognizing our roles in what may seem as past lives on earth and other planets. But by seeking the wisdom of our Higher Self we can rise above disturbances by knowing we are each issue, each human, each experience, expressing in unique ways. Seeming to rise above the separation, we may then radiate love and light into the playing field knowing it is, after all is said and done, only ourselves to which the love and light radiates from and to and around!
Check the Blog Archive at https://samiamproductions.com/wp/blog/blog-archive/ for more and especially Feeding Probabilities at https://samiamproductions.com/wp/feeding-probabilities/ Remember, experiences of good increase when we concentrate on inspirational thoughts. E-mail comments and questions at the Contact Page and visit SAM I AM Productions to support your Self as we collectively move through these chaotic times. Loving You!