"Many upon your earth have now succumbed to the mass hypnosis, hysteria, upon your earth. This game, if you will, is being played out to its fullest extent by those souls wishing to experience gross and undue limitation. Know that as this aspect of consciousness within the earth's form continues to unfold, there are many in higher realms that are ready, willing and able to assist all those upon earth at this time.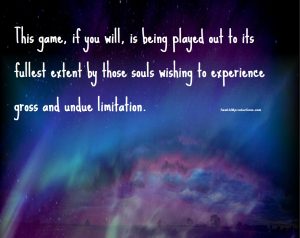 "One who chooses the mass hypnosis, hysteria state of consciousness will experience misuse and abuse of their own true power. Those choosing another state of awareness, which does not include misuse and abuse of the true power within them will experience yet another scenario. This scenario will include stepping forth to the recognition of full sovereignty. This sovereignty will be achieved through speaking out and making the changes necessary within the systems of government, finances, health, sustenance, and all those systems that humanity relies upon. Know that we the Arcturians, and others of higher realms, are always available to assist as the transition into your Golden Age unfolds."
Support your Self or a Loved One
with an inspiring book.
Support those who support you. It is as simple as that. Comments, questions and suggestions welcome at the  Contact Page. Support your Self by purchasing an inspiring  bedside companion. Visit SAM I AM  Productions  to support your Self and the author by purchasing books there and not through greedy corporations. Loving You!
Visit The Lightworker's Log Main Page