What Do You Feed?
SAM I AM PROductions helps humanity's ascension using Internet Technology and videos. Review our inspirational and thought provoking books with practical tools and messages for humanity's ascension.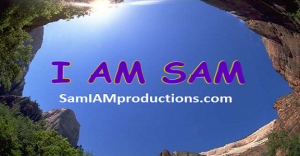 Enlist SAM I AM PROductions through the About page to reach more people. And visit Lightworker's Log for free ascension tools and resources!
World Healing Meditation
Add Your Unique Light To The World!
RIGHT CLICK HERE FOR FREE DOWNLOAD!