What Do You Feed?
SAM I AM PROductions specializes in Internet Technology to help with humanity's ascension. Review our inspirational and thought provoking books with practical tools and messages for humanity's ascension.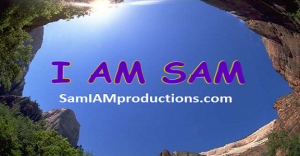 Enlist SAM I AM PROductions through the About page to reach more people. And visit Lightworker's Log for free ascension tools and resources!
World Healing Meditation
Add Your Unique Light To The World!