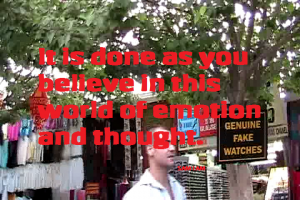 Shall we make it clear that one lives in a world of their own making? The world in which one lives is a frequency, a bandwidth of consciousness filled with emotion leading to thoughts, which build frequencies and probabilities. Let us, for instance, note one may live in a world where chaos seems all around (with people afraid of the very air they breathe) but yet one has the gift of being in the eye of the storm (using intuition), a place where no chaos exists.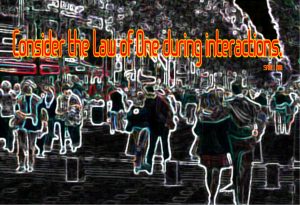 Neutrality is the key to enter and exist in this pure state of being where no judgment lives. As each soul in physicality experiences and expresses during these times of what appears as gross change thorough chaos and confusion, there seems no better way to exist.
As a magnetic being living in a magnetic world, knowing emotions are magnetic and therefore attract what one emotes, it is prudent to remain conscious of emotions. Feel them fully before recognizing that they are the feelings, emotions of a human, and yet the Essence of that human is no where near one of a dense physical being living in a dense physical world.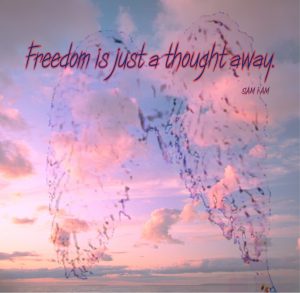 Evolution continues as each soul balances all unique life experiences and expressions. As a human evolves it takes on more of its soul until that soul is fully incorporated, embodied, within the human form, finally giving birth to the next root race. And that is the crux of what occurs today!
Enjoy this excerpt from the soul messages for humanity book, "After Death Communications…WOW!
Emotion And Thought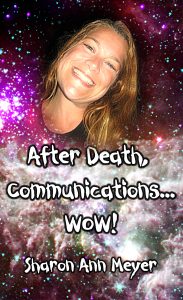 Remember, as we re-member, there is ALL ways another way to perceive things. Choose the state of awareness that suits your highest good to flow more easily through this matrix of time/space reality.
Experiences of good often increase when we concentrate on inspirational thoughts. E-mail comments and questions at the Contact Page and visit SAM I AM Productions to support your Self as we collectively move through these chaotic times. Loving You!