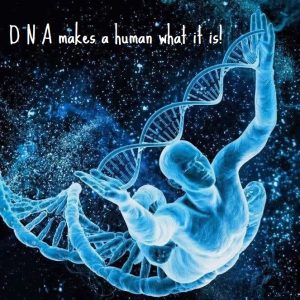 Not being a scientist nor scholar, and certainly not being of a mental, logical frame of mind, it does seem odd that so much is changing in today's world that seems incomprehensible. Perhaps the most important of these, and yet rarely discussed, is the changing of human makeup, D(ualistic) N(on-human) A(ctions). As many may know, or not, D(ualistic) N(on-human) A(ctions) is what makes a human what it is. This fiber of humanity's current being is now changing at a rapid rate, due to dualistic efforts in a dualistic world.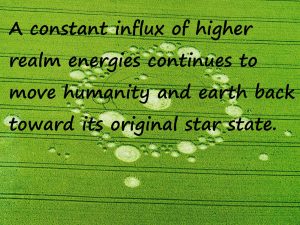 On the one hand, incoming energies from sources such as meteors, comets, planetary alignments, solar and geomagnetic activity and the like seem to now continually bombard humanity, causing a wide variety of what may be referred to as malfunctions, exhaustion, heart palpitations, interrupted sleep patterns and so on. This onslaught of energies makes it possible to change from a 2-strand to a 12-strand D(ualistic) N(on-human) A(ctions) – and more, which is closer to the formless, although nothing like energetic state we arrived in on earth to play the game. This constant influx of higher realm energies, for lack of a better term, continues to move humanity and earth back toward its original pristine star state.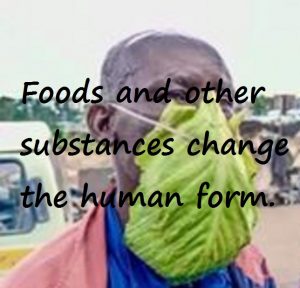 On the other hand, there are foods and other substances designed to change the human form as well. Yes, ge NET ically modified foods do change human D(ualistic) N(on-human) A(ctions). In fact, other things change it as well as the dualistic race continues in this earth game. Consider the thought that everything put into or on the human form, whether via consumption, interaction with other humans (such as sex), or just breathing modified air affects the human make-up. This conscious consideration will be yet another game changer as humanity continues to awaken to its spiritual magnificence!
Support your Self or a Loved One
with an inspiring book.
Comments, questions and suggestions welcome at the Contact Page. Support your Self or a loved one by purchasing an inspiring bedside companion. All books available through SAM I AM PROductions. Either use, if available, New Leaf Distributing, Paypal or submit cash to P.O. Box 39385, Fort Lauderdale, FL 33339-9385..
As of March 2021 the Lightworker's Log Book Series consists of the 15 books noted below.
The End of My Soap Opera Life 🙂 Book One: Death of the Sun
Book Two: A Change in Perception
Lightworker's Log 🙂 Transformation
Manifesting: Lightworker's Log
After Death Communications…WOW!
Prayer Treatments: Lightworker's Log
Adventures in Greece and Turkey
Return to Light: John of God Helps
---
Return To Lightworker's Log Main Page