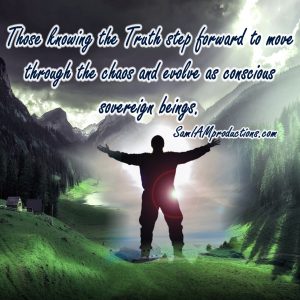 "Those knowing the Truth see through the mass hysteria on planet earth as the world continues to spin out of control through the chaos of separation brought about by gross fear in nature. Those knowing the Truth step forward to move through the chaos and evolve as conscious sovereign beings.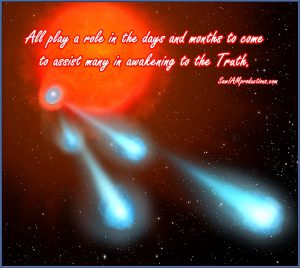 "The Light of One exists in all and now shines through many more upon planet earth as these days and nights continue to fill with chaos and confusion. As each soul awakens at its own time, know that the confusion and chaos upon planet earth assists those ready to do so. It is not in the best interest of each soul to interfere with another's awakening. All play a role in the days and months to come to assist many in awakening to the Truth. Know that as this planet continues to evolve and those upon her continue to evolve or leave, the Truth of BEing exists for all. That Truth shall be known for all in coming months.
"The plans of those seeking ill-gotten gains will not come to fruition, for it is in the greatest interest of All That Is to have as many awakened (souls as possible) to fulfill the evolution of those upon planet earth. Know that in the coming days and months those that seek the truth will do so, moving forward through the maze of chaos and confusion by pointing out the gross malfunctions within the world.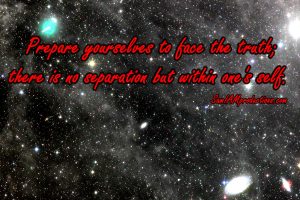 "Prepare yourselves to face the truth; there is no separation but within one's self. Those feeling within themselves the reaction to each circumstance must now become aware: that circumstance was brought on through its own experience upon planet earth or in other realms of existence within the illusion of the soul's evolution. Know that as each reaction occurs, comes to a head and boils over in distaste, in gross agony of knowing this falsity appears to exist on earth, the feelings, experiences, and the emotions of those (souls) needing balance shall occur. But it will only be through the actions of what appears as each separate human. The balance within each human shall continue upon planet earth for many eons to come, and yet the chaos and confusion is limited in its existence. Know that the higher realms within the state of awareness, of BEing within All That Is, are available to all, and the best source to balance the experience within planet earth remains within ones very own soul.
"We are the White Winged Consciousness Of Nine and we, as agreed to by the channel and many others, now clear as they move forward to continue earth life living through the soul they are that came to earth in its original non-formless state. And yet this state appears new as it merges with the physical form to create a new experience within the game of life on planet earth."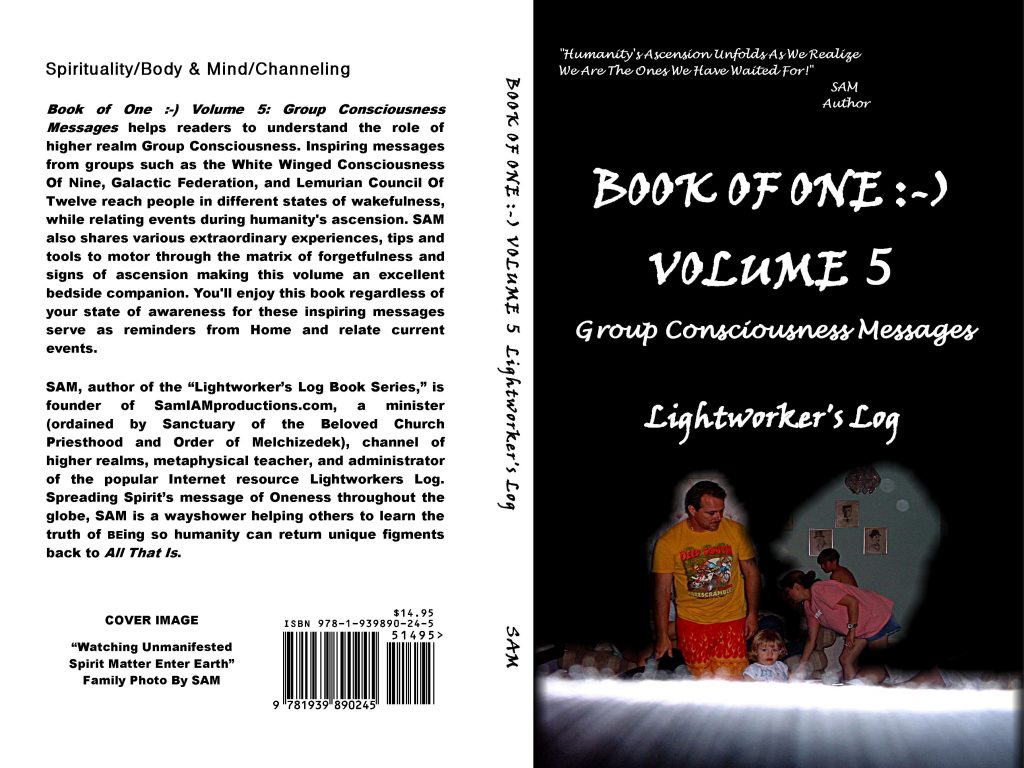 Support your Self or a Loved One
with an inspiring book.
Support those who support you. It is as simple as that. Comments, questions and suggestions welcome at the  Contact Page. Support your Self by purchasing an inspiring  bedside companion. Visit SAM I AM  Productions  to support your Self and the author by purchasing books there and not through greedy corporations. Loving You!
Visit The Lightworker's Log Main Page