First, and foremost, believe what you will. If these words resonate, ponder why. If not, consider the possibility of their meaning even though you may need to look at the world and yourself a bit differently, if only for a mere second.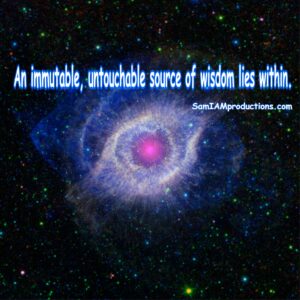 For what seems as a 'me' there is literally no separation, but to experience and express uniquely as humans we believe this to be so. We are One, and yet, that One is yet another layer within our seeming separation from all that is, was, and ever will be, a nameless source of everything.
As humans playing an earth game we begin with the necessity to meet and go beyond survival needs merely for our own physical body. Upon having achieved this great feat in later years, perhaps for some in later lives, we begin to assist others such as family members, friends, and then local community. Successful at this, and maintaining a status quo, we move on to secure aspects of what many know as a very own soul, and while securing these aspects we move through periods of imbalance, clearing, cleansing, and transmuting irregularities. During this time we are clearing our own aspects within the astral realm, moving through various sub-planes, and then into mental realms. Each successful interaction helps us to take on additional fragments of Light, which were released during previous experiences and expressions.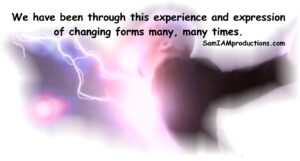 It is then that we move through the next stage of evolution, into mental realms and greater service to our soul. Consciously allowing the soul to interact in what seems as a physical world opens the field of possibilities and changes the game yet again, via creations such as writing, speaking, singing, dance, music, art, etc. Having secured soul connection we are then ready to move on into world service. Many are now moving into this role of world service serving to uplift humanity and end all limitations placed upon unawakened human beings.
As we move though these times, it's important to remember the Oneness of which many speak is a real aspect of our consciousness, not only as humans, but as souls. The Kingdom of Souls has finally arrived en masse upon Planet Earth, and we are here to assure the Shift to awakened beings living in abundance and equality for all. Know this. Meditate upon where as an individual you may be, and consider stepping up to yet another level.
Namaste.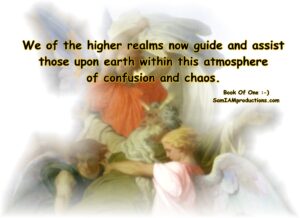 It is very clear now, after 19 published books over 15-years that I shall be leaving bread crumbs to those who seek them. What I thought would be merely one book to warn people of family power games has turned into a blueprint that shows what it's like to expand ones consciousness, one tiny step at a time. Each book in the series relates multidimensional experiences coupled with increasing awareness of greater states of the reality in which humanity functions. This multi-dimensionality can be confusing if not clearly identified as such and is now being experienced by many people at increasing rates. As of October 2023, the "Lightworker's Log Book Series" consists of 19 books.