As the world continues to resurface old wounds that need healing through chaos and separation, those aware of New Earth ways shall continue to hold and share the Light of One. Enjoy this Lightbody Activation to assist you in boosting your Light quotient and radiating your unique Light out into the world to further cement knowing of  Oneness.
Lightbody Activation
Right Click on Link to Download!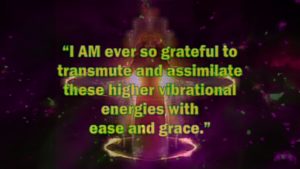 Experiences of good often increase when we concentrate on inspirational thoughts. E-mail comments and questions at the Contact Page and visit SAM I AM Productions to support your Self as we collectively move through these chaotic times. Loving You!