"Ethereal matter grows quickly as all watch humanity hold on to the vestiges of darkness. Continuing to do so only holds one back from the Light of I AM. Let all beings exist in the Light, as portions of the complete Whole, knowing Light is all there is. These times are not to last for humanity now moves forward quickly to be in readiness for ascension. Ascension being the greatness of I AM spurting forth from each unique figment of All That Is.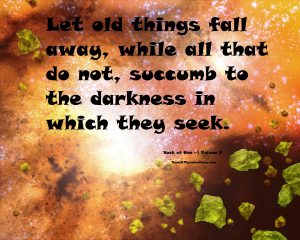 "Ready yourself for this happening by maintaining thoughts solely of Purity, Wholeness, Truth, and Light. Let old things fall away, while all that do not, succumb to the darkness in which they seek. Dwell only in thoughts of the highest matter, the love and truth of I AM in each presence.
"Feeding thoughts of separation only serves to hold one back in the ethers of local reality. To move forward into the realms you seek, forego all thoughts of earthy separation, knowing all are unique expressions of All That Is, enriching the Whole of One.
"Non-local reality beckons to all, 'Come forth and see the glory of One. Experience your greatness as part of the Whole of All That Is. Know within you lie the keys to humanity's greatness, for each figment of All That Is bears its signature'."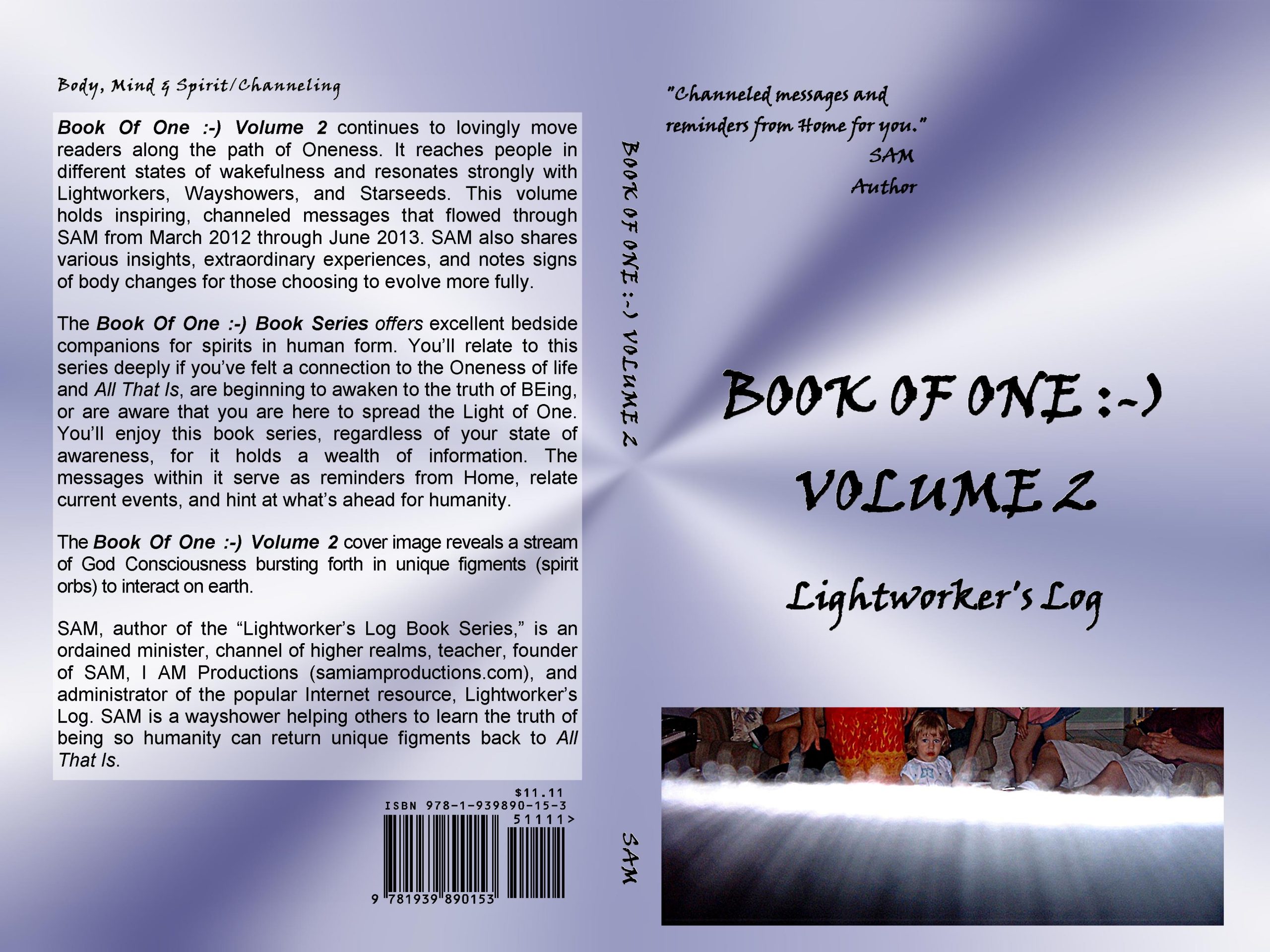 Consider an inspiring bedside companion such as Book Of One Volume 2 available through New Leaf Distributing at http://go.newleaf-dist.com/scripts/ps?TEMPLATE_SELLSHEET.PUBLIC~iact~handle=117695
Support those who support you. It is as simple as that.
Comments, questions and suggestions welcome at the Contact Page. Support your Self or a loved one with an inspiring bedside companion. Visit SAM I AM Productions to support the author by purchasing books there and not through greedy corporations. Loving You!
Visit The Lightworker's Log Main Page