It's been a very rough few days, and now a message comes on 11-11-2022, at about 5:40 a.m., a day, or two, after Hurricane Nicole brings floods to this and other areas, during a full moon and right after a total lunar eclipse affecting numerous countries including the U.S.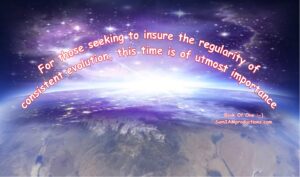 "As we move through this time, everything changes. For those seeking to insure the regularity of consistent evolution this time is of utmost importance, for it holds the very keys to rebuilding lightbody consciousness. Striving to maintain this consistency of consciousness becomes easier for those sequestered from the mainstream manipulation of thought forms.
"Know that as humanity moves through this process during this portal period, and in future times, although unseen realms consistently assist those ready to listen, to tap into their own source of wisdom, many others fall by the wayside, so to speak, not ready, willing, nor able to tap into their very own source of innate wisdom.
"We, the White Winged Consciousness of Nine, know that many hold the key to their own conscious evolution, and yet are not ready, willing, and able to move through the portals at this time; hence, a mass exodus occurring now and in coming months.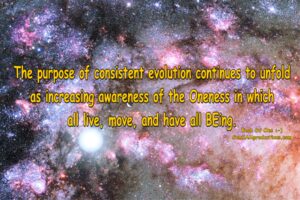 "Remember, please, it is with the changing consciousness of those ready, willing, and able to move through this consistency of evolving consciousness that the stability of ever-changing experience leads one toward experience, and expression, of the utmost importance to assist in processing the conclusion of a balance of not only earth lives but other lives lived within not only the current solar system, but past and future solar systems, universes, galaxies as well.
"Know that the purpose of consistent evolution continues to unfold as increasing awareness of the Oneness in which all live, move, and have all being. Hold fast to the truth that this Consciousness is a steady state of Oneness untainted in any manner or form."
I remain ever grateful for unseen guidance, especially that which keeps my 25-year-old car out of the deeper flood area so it remains unaffected by flood waters in one of few such spots available.
I cannot stress enough the value of being aware of what 's occurring on multiple levels of Consciousness by tapping into your own source of Ageless Wisdom, avoiding manipulation, and inspiring yourself with material that raises the body's frequency! Perception is EVERYthing, Frequency, rate of Vibration…
Everything on this website is free and donations to keep it operating are very much appreciated. Support those who support you. It is as simple as that. Connect through the CONTACT page!