Enjoy this Book Of One 🙂 Volume 6 excerpt!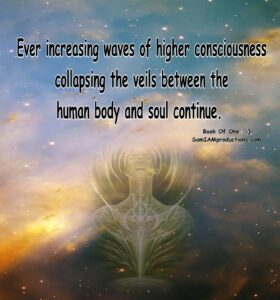 In the beginning there was Light that manifested into the universe. That universe extended everywhere and in everything to replace the darkness from which the Light commenced. It is with the greatest pleasure that we of the higher realms watch as the darkness upon earth continues to lift through the efforts of many dedicated souls, souls connecting to their very own Higher Self, the Self of One. As these days unfold in increasingly, what you may refer to as 'ugly manner', all should know ….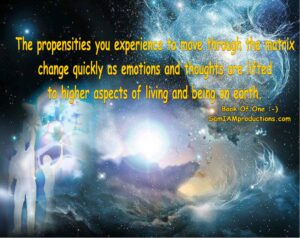 There are many facets to the diamond which is the earths, many facets to the diamond of the soul. These facets now begin to shine ever so brightly as Oneness now … Ever increasing waves of higher consciousness collapsing the veils between the human body and soul continue. As these higher waves, frequencies if you will, continue to enter the earth's atmosphere one must take special care to remain within one's own consciousness and to care for the physical host of One. As many now succumb to the limitation, abuse and gross disbalance desired as an experience by the soul…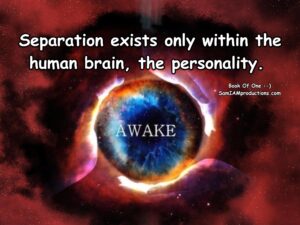 We, as a group consciousness existing in the higher frequencies … However, be aware the separation exists only within the human brain, the personality. This veil of separation is lifting in increasing waves of higher frequencies supporting earth at this time.
Breaking through the ethers of forgetfulness becomes easier for those now channeling, tapping into their own higher consciousness, the ray from which all layers were formed….
Support your Self, a loved one or a friend by purchasing an inspiring bedside companion. Remember, a physical book in your hand cannot be erased digitally and is easier on the eyes and soul than gadgets.
Inspiring and meaningful, The Book of One : – ) Series holds channeled messages, the Author's Experiences of higher realms and moving between 3D and 5D, ascension tools, ascension symptoms, affirmations, and conscious living tips to move through daily life. Inspire yourself today with a perfect bedside companion.