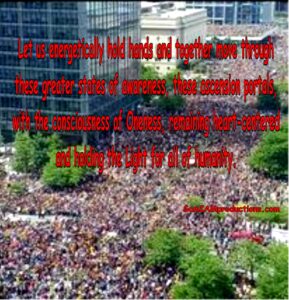 As we move through these times much important work is being done to retrieve aspects of our soul that have been lost throughout the matrix of time and space, parts of our soul which participated in many deeds that were not in line with the oneness of which we truly are. Some of us are retrieving these aspects of our soul during sleep while in the Mental realms, the realms closer to the trueness of what we really are. And it is within these Mental realms that we are able to move timelines to bring in greater experiences into this timeline, what we know as this physical reality in the gross matrix of illusion.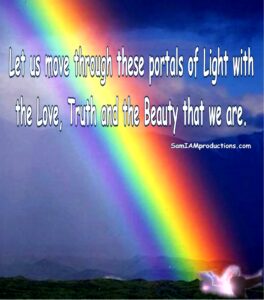 And so, as we move through these times on this and all days those moving through this process at a greater rate than others, doing the work of their soul, shall assist the rest of humanity when it too moves through this process at a greater rate in the near future. There are many of humanity who are moving through this process before many others.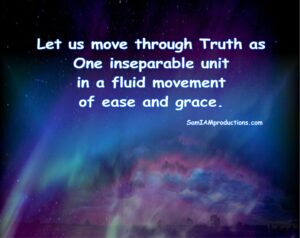 As confusing as it sounds, there still remains within this small self of one the push and pull of what seems as illusion. While watching through my windows I see all things play out. I see all timelines and yet remain within my own cocoon upon the New Earth in a 5th dimensional reality, very grateful to do so amid many body changes showing up in the guise of ascension symptoms, signs of changing DNA.
Let us energetically hold hands and together move through these greater states of awareness, these ascension portals, with the consciousness of Oneness, remaining heart-centered and holding the Light for all of humanity.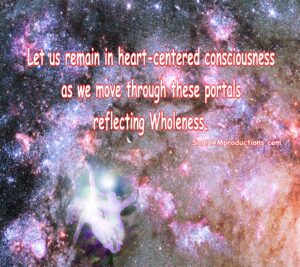 Let us move through these portals of Light with the Love and the Truth and the Beauty that we are.
Let us move through this Truth as One inseparable unit in a fluid movement of ease and grace.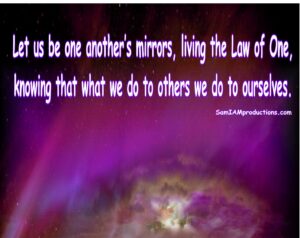 Let us remain in heart-centered consciousness as we move through these portals reflecting Wholeness.
Let us be one another's mirrors, living the Law of One, knowing that what we do to others we do to ourselves.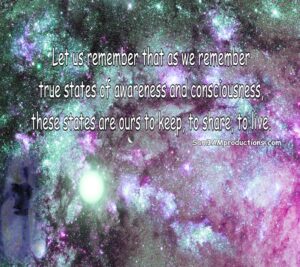 Let us remember that as we remember true states of awareness and consciousness, these states are ours to keep, to share, to live.
Sharon Ann Meyer (SAM)
Wayshower, Author, Channel, Metaphysical teacher
Find detailed, practical information on dealing with thoughts and beliefs, using real life situations, in the first two books of the Lightworker's Log Book Series:
The End of My Soap Opera Life : – ) Book One: Death of the Sun
Click Above  Link For More Information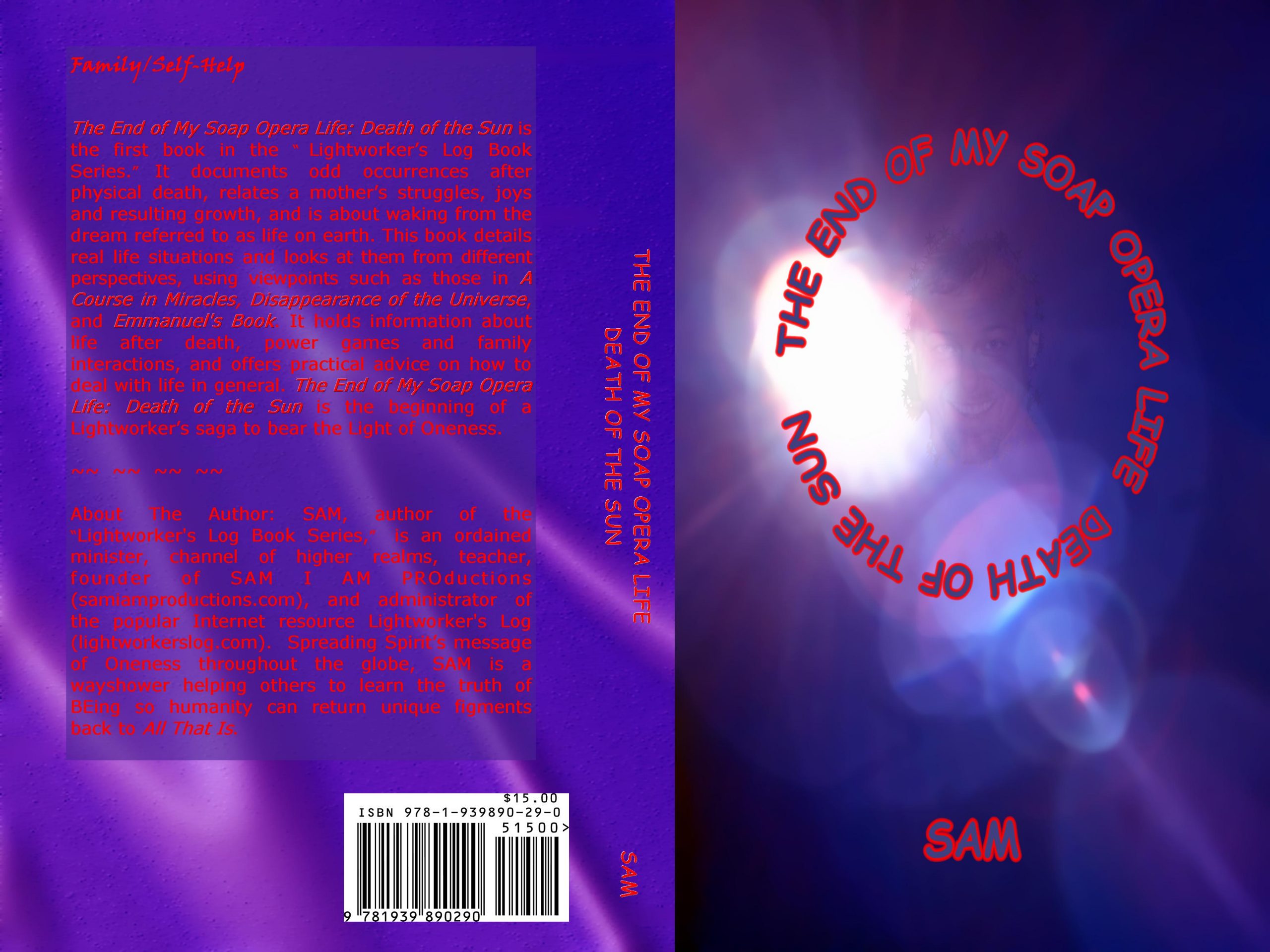 Book Two: A Change in Perception
Click Above  Link For More Information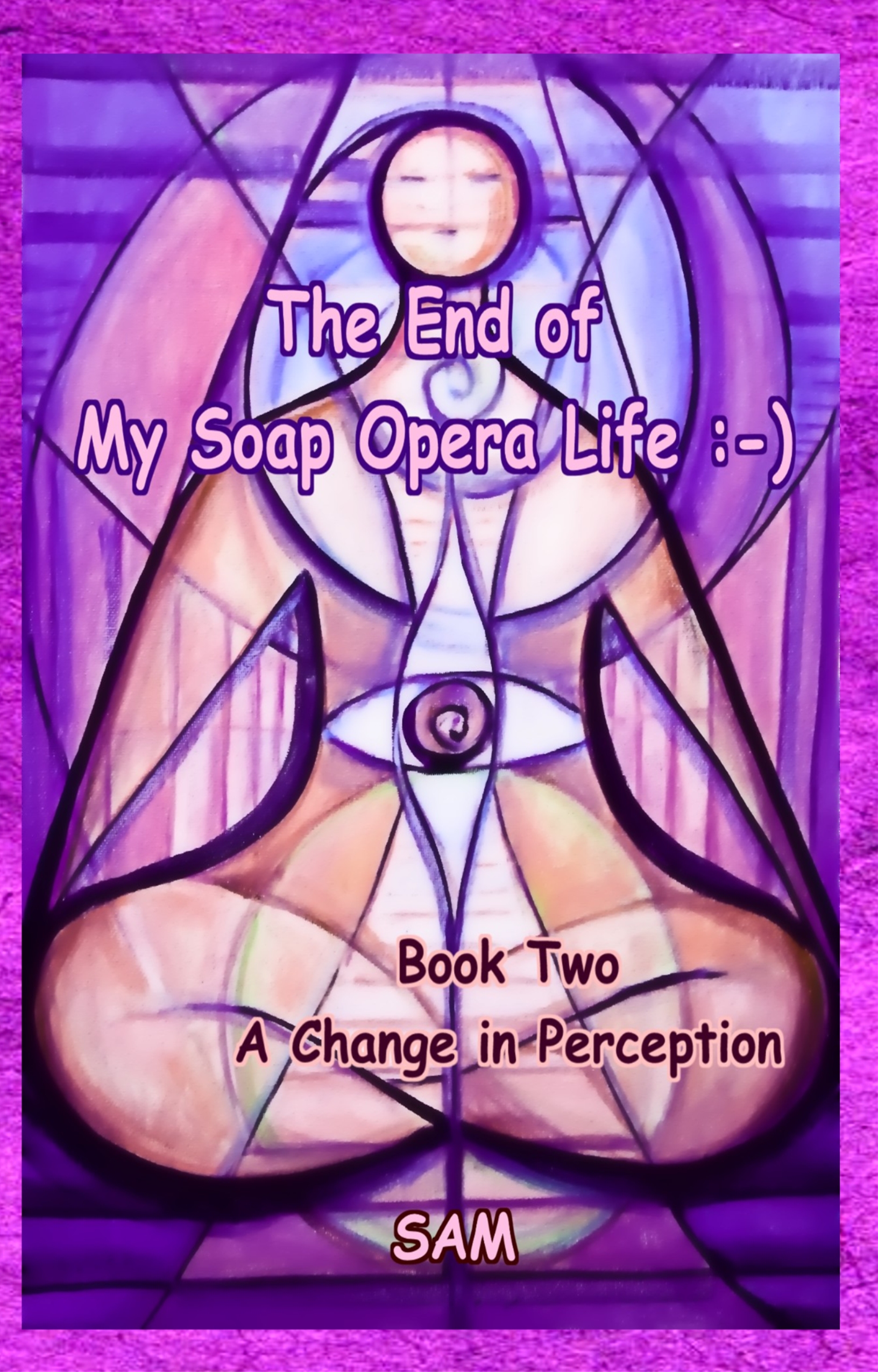 Comments, questions and suggestions welcome at the
Contact Page.