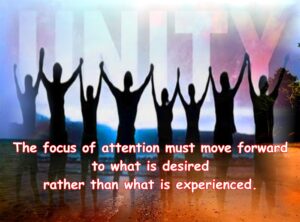 Extraordinary collaboration now takes place as humanity continues to awaken to greater states of beingness. Each unique human individual blossoms forth into a powerful co-creator that is much more aware of propensities, habits, and probabilities. Each unique human individual moves forward into a coalesced mass, if you will, of Oneness to co-create, to collaborate being fully aware that the focus of attention must move forward to what is desired rather than what is experienced.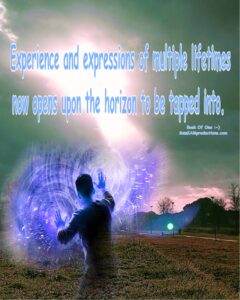 Extraordinary collaboration continues to occur as unique individuals within this group continue to allow greater aspects of their very own soul consciousness to barrel through the ethers of forgetfulness with reminders of often unseen and hidden truths. The experience and expressions of multiple lifetimes now opens upon the horizon to be tapped into by those willing open minds to move up the spiral of evolution with the knowledge that unseen forces, which guide, are their very own other selves in other lives within a past and future continuum, merging into the moment of now to be recognized, assimilated, and balanced into a state of readiness to move into a New Earth with full conscious awareness not only of past and future lives but with awareness of the One in which all live, and move, and have all being.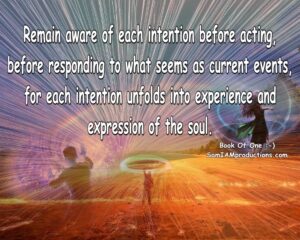 Extraordinary collaboration now occurs as individuals named by some as Starseeds, Galactic Beings from within and outside the current solar system, now allow, and make room for, guidance from other galaxies of time and space. For humanity must not tarry in the midst of darkness but continue to move up the spiral of evolution, securing the consciousness of Oneness.
It is with the greatest respect that those of the Light, Sisters and Brothers of Light, continue to guide. Remain aware of each intention before acting, before responding to what seems as current events, for each intention unfolds into experience and expression of the soul.
As many previous blogs, this one is included in my Book Of One : – ) series that includes "Author's Experience," with personal notes. Book Of One :- ) Volume 5 holds many channels very pertinent to today's world. Keep in mind that ordering books from small distributors such as New Leaf Distributing or directly from authors stops the feeding of old world energies that steal from others to make money (Amazon sometimes does not report sales, takes nearly 2/3 of book sale profits, giving authors only 1/3 when it does report sales, and pays authors 60-90 days after sales. They also do not share who purchased the book.)
I cannot stress enough the value of keeping an inspirational book in print at bedside! Consider boosting your vibrational rate with the Book of One 🙂 Series.
Support your Self, a loved one or a friend by purchasing an inspiring bedside companion. Remember, a physical book in your hand cannot be erased digitally and is easier on the eyes and soul than gadgets.
Inspiring and meaningful, The Book of One : – ) Series holds channeled messages, the Author's Experiences of higher realms and moving between 3D and 5D, ascension tools, ascension symptoms, affirmations, and conscious living tips to move through daily life. Inspire yourself today with a perfect bedside companion. As of Summer 2022 the Book of One : – ) Series consists of 6 volumes: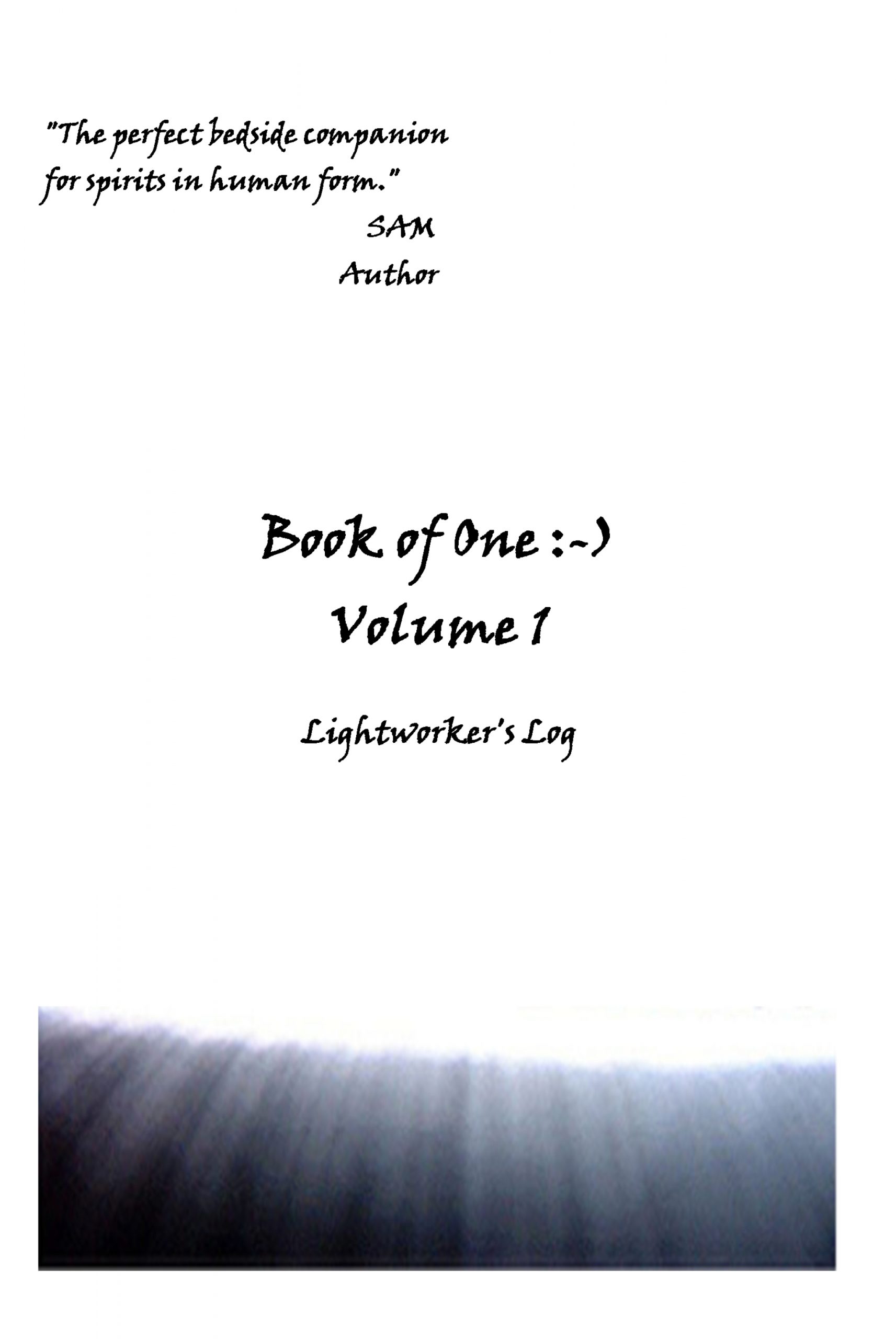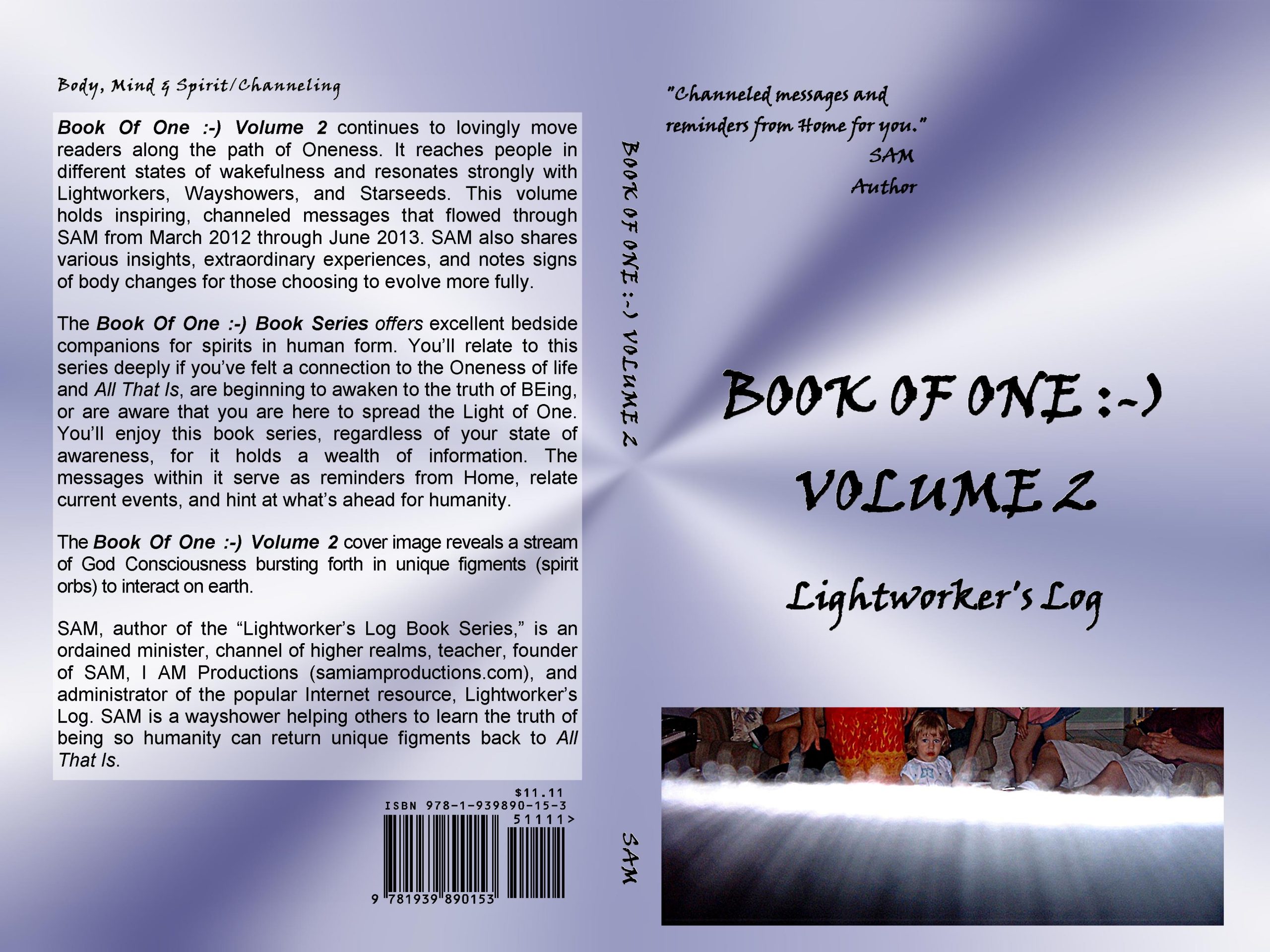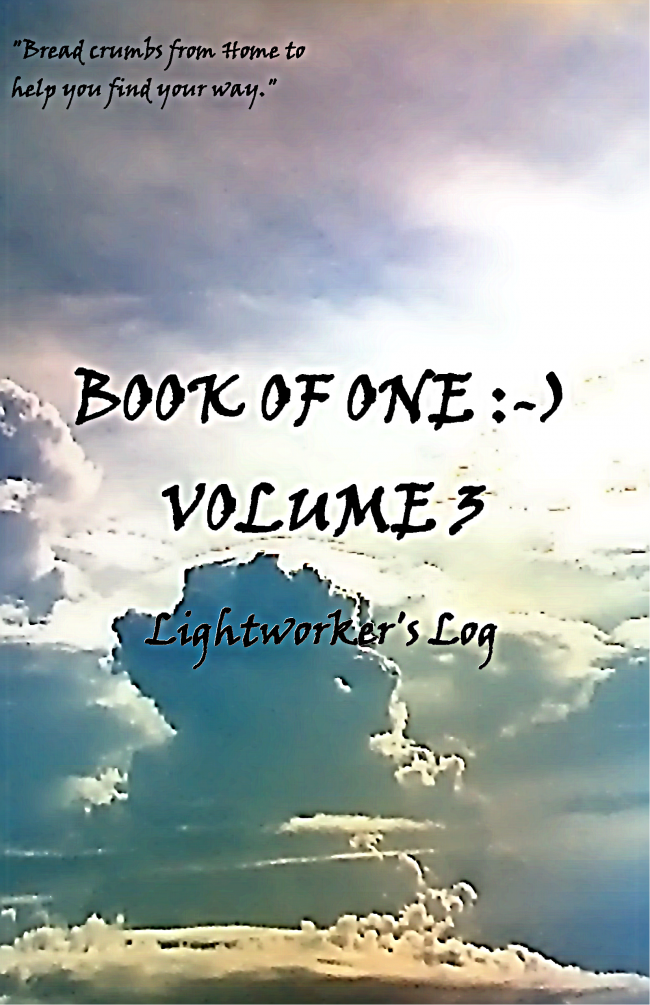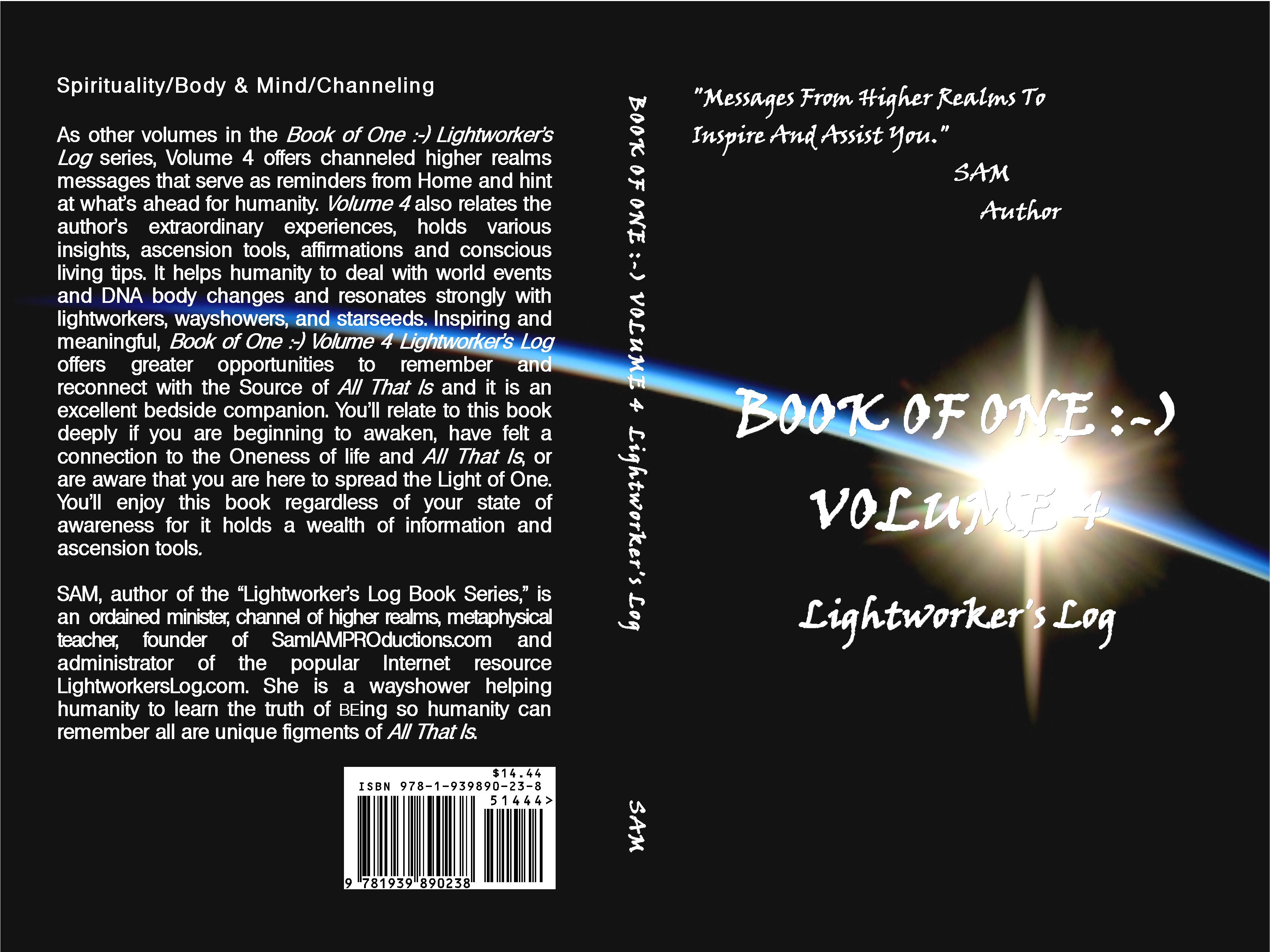 Book of One : – ) Volume 4 Lightworker's Log helps humanity to deal with world events and body changes. It holds various insights, extraordinary experiences, notes signs of body changes for those choosing to evolve with Mother Earth and offers affirmations and conscious living tips. You'll relate to this book deeply if you are beginning to awaken, have felt a connection to the Oneness of life and All That Is, or are aware that you are here to spread the Light of One. You'll enjoy this book regardless of your state of awareness for it holds a wealth of information and ascension tools.
Book Of One : – ) Volume 5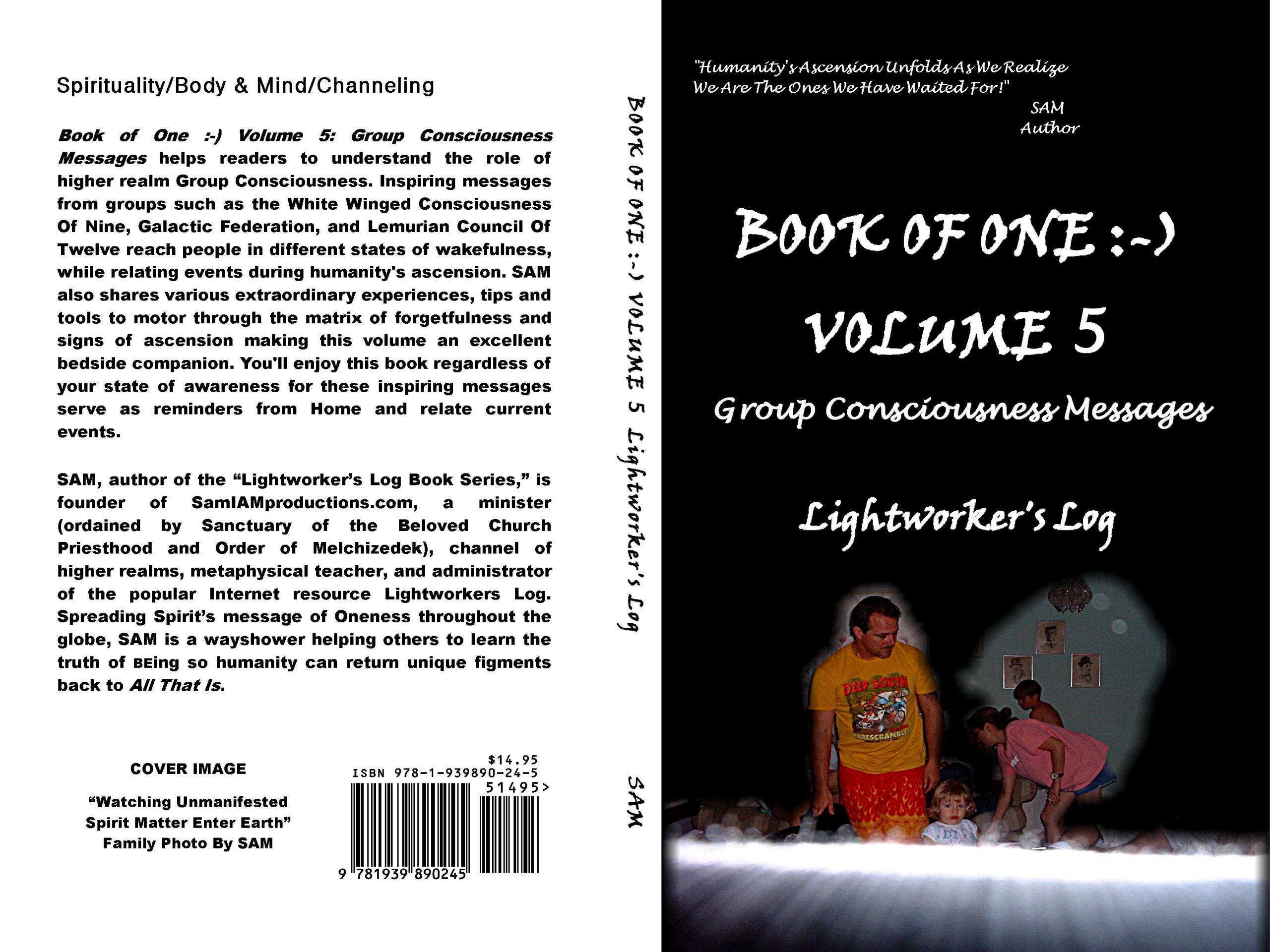 This volume,

Book of One : – ) Volume 5: Group Consciousness Messages

helps readers to understand the role of higher realm Group Consciousness in humanity's ascension. Inspiring messages from groups such as the White Winged Consciousness Of Nine, Lemurian Council Of Twelve and the Galactic Federation reach people in different states of wakefulness, while
relating earth and ethereal events during humanity's ascension

. SAM also shares

various extraordinary experiences

making this volume an excellent bedside companion. You'll enjoy this book regardless of your state of awareness for the messages within it serve as reminders from Home, relate current events, and hint at what's ahead for humanity. This volume holds an Index to make finding topics of interest much easier.
Find sales and free shipping by clicking on the New Leaf Distributing or Paypal Links or contacting the author directly at the Contact Page!
Everything on this website is free and donations to keep it operating are very much appreciated. Support those who support you.
It is as simple as that.
Comments, questions and suggestions welcome at the Contact Page.  Loving You!
Go To Lightworker's Log Main Page