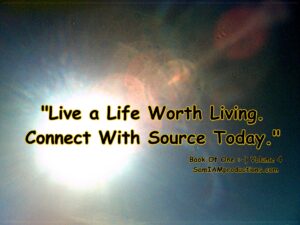 It is time to remember your true roots, those of which have festered beyond the bubbling cauldrons of unspeakable acts by those desiring to restrain humanity from further evolution. It is but for a short time that humanity shall continue on its current path. Those seeking greater aspects of consciousness continue to awaken at rapid rates, and many now are seeking to learn of from whence they came. This knowledge is kept tightly sealed by what appears as the powers that be, but within those so-called powers are those that now desire to disclose the truth.
Humanity and all aspects of life continue to expand in consciousness, and evolve from galactic systems far beyond the comprehension of the usual human consciousness.
Know that in these coming months disclosures will continue to unfold leading all to the truth that humanity can no longer be sequestered within what seems a boxed-in closed system negating further evolution. It is in the best interest of those now awakened to stand back knowing the truth that awakening continues at unprecedented rates, for not only humanity, but all systems of consciousness upon the planet known as earth.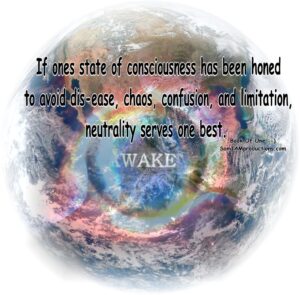 Coming days shall continue to be filled with the chaos and confusion manipulated by what appears as the powers that be, with attempts to keep humanity within the closed system of consciousness. These attempts, however, shall be quelled by galactic efforts, streams of consciousness creating further evolutionary awakening for all within and upon planet earth.
Take these words not lightly, for knowing the truth of humanity's origins shall flip states of consciousness in manners yet unforeseen.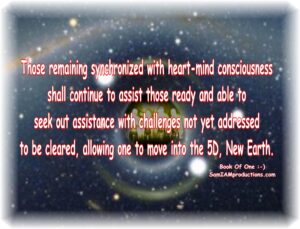 Galactic streams of consciousness continue to stream into earth's atmospheres, and it is via these streams that evolutionary consciousness continues to take on more of the true roots from which they derive. Know this and be secure in the truth. The consciousness of all has evolved for those within a closed system, which now features an ever-widening stream of freedom.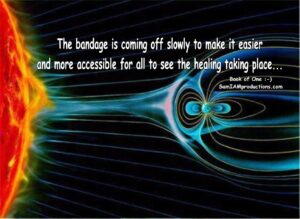 We are yet to be, and yet we are, for all is One, inclusive consciousness devoid of separation, nor chaos. Those wishing to place a name upon the seeming channeled aspects of consciousness may be surprised and pleased to know they derive from within the very consciousness of single points of experience and expression, expanding, merging into what can be referred to as a bee hive of consciousness with one mind and purpose, to awaken to further express and expand in unique ways.
Support your Self or a loved one by purchasing an inspiring bedside companion. Many multidimensional experiences are documented throughout the "Lightworker's Log Book Series".
We are each a piece of the matrix puzzle and upon sharing open up possibilities to meet and compare notes with similar minds to boost the frequency of everything and everyone. Consider and play your role with intention for the highest good of ALL.
Comments, questions and suggestions are welcome at the Contact Page. The paypal account has been closed as a means of WALKING OUR TALK by not feeding aberrant energies that attempt to control by limiting access to funds. Use the above associated links to purchase books. Mailing address: SAM, P.O. Box 39385, Fort Lauderdale, FL 33339-9385.