Enjoy this Book Of One : – ) Volume 2 excerpt!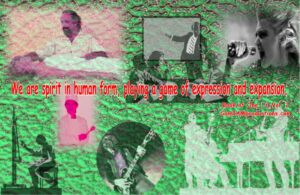 "We must let go of the physical attachments in this life to move on to the higher realms. Doing this is as easy as recognizing our true state of BEing. We are spirit in human form, playing a game of expression and expansion. This game is but one of many that we, as spirits of All That Is, experience.
"The key to moving on in BEing is changing the state of awareness to another level of awareness. We are learned in this practice. In other words, this is what we do, as a rule. We take on various forms to experience, express, and expand the richness of All That Is. This human host that we now use has met its goal of becoming all that it can be and it's time to move on to another form more useful to All That Is.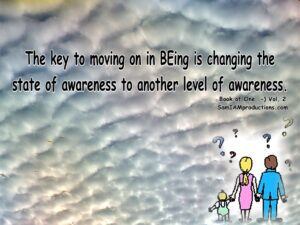 "We are with you in your journey to expand the richness of All That Is. When we say this, know that 'we' are really figments of that of which It is, all returning to the Wholeness of One left so long ago.
"Expand back to the richness of BEing by letting go of false beliefs holding you in lower states of awareness. Recognize that you, as all life, are manifestations of All That Is merely expressing life in unique ways. Flow with the richness of BEing knowing that all figments of All That Is play their role well to expand the richness of BEing perfectly and completely. This earth experiment is over for those that wish to return to All That Is in all aspects. For others, the journey will continue, in another way, for quite some time. But know, all are expressing, expanding the richness of All That Is in their own unique way. There is, and never shall be, separation of any sort.
"We have spoken to this many times but now must state, once again, 'There is but One and you are part of that One, living within the realm of All That Is.' We thank you for your participation and know all is well in your world. Continue to channel aspects of your Higher Self to reap the world you wish to experience. Expand that richness into the life you wish to experience on this New Earth. And know that many follow you on the path to Wholeness, Beauty, Joy and the Truth of All That Is."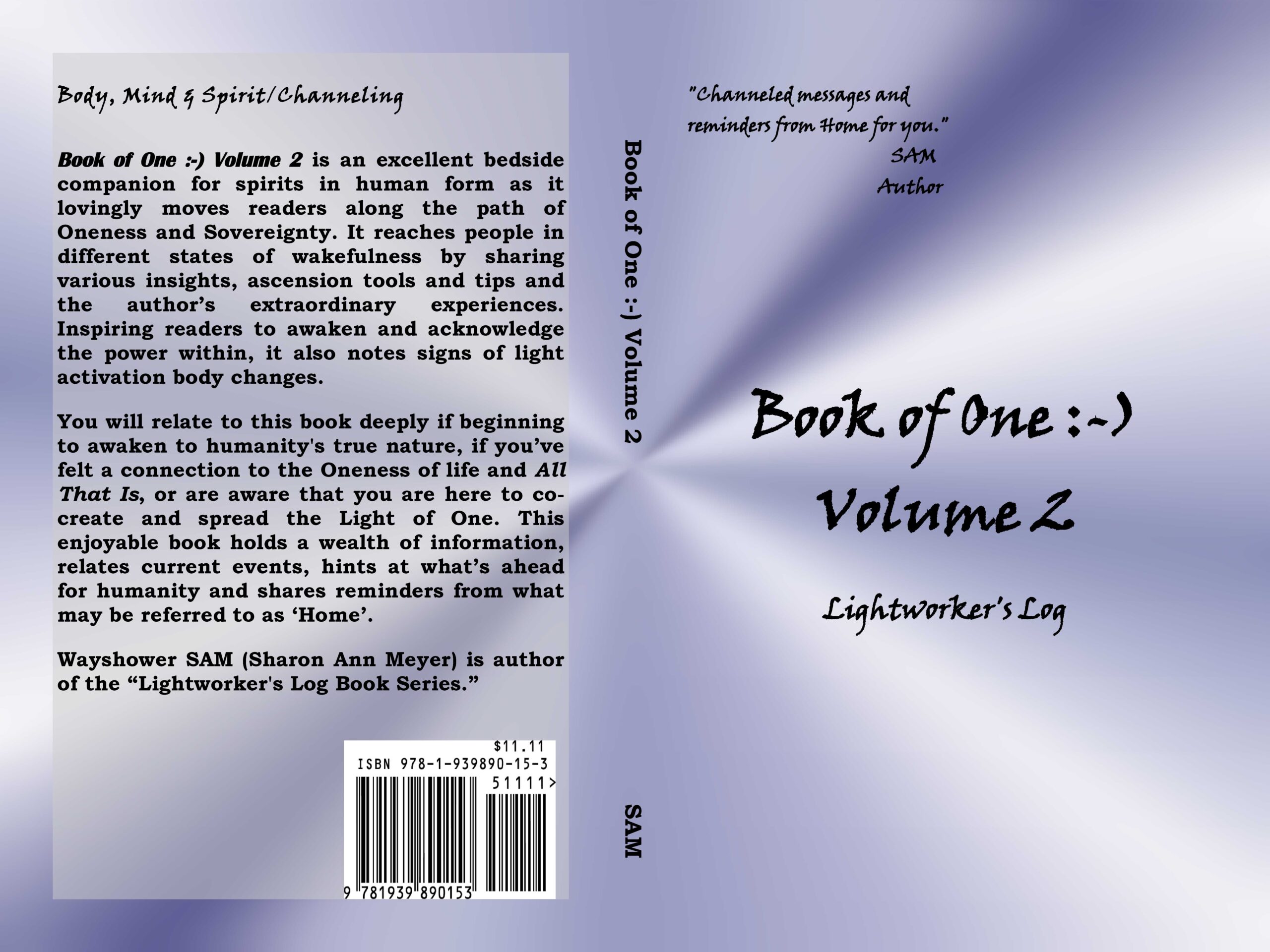 Also consider
Manifesting: Lightworker's Log
for tips on raising the body's vibration through the transmutation of lower energies and manifesting a better reality.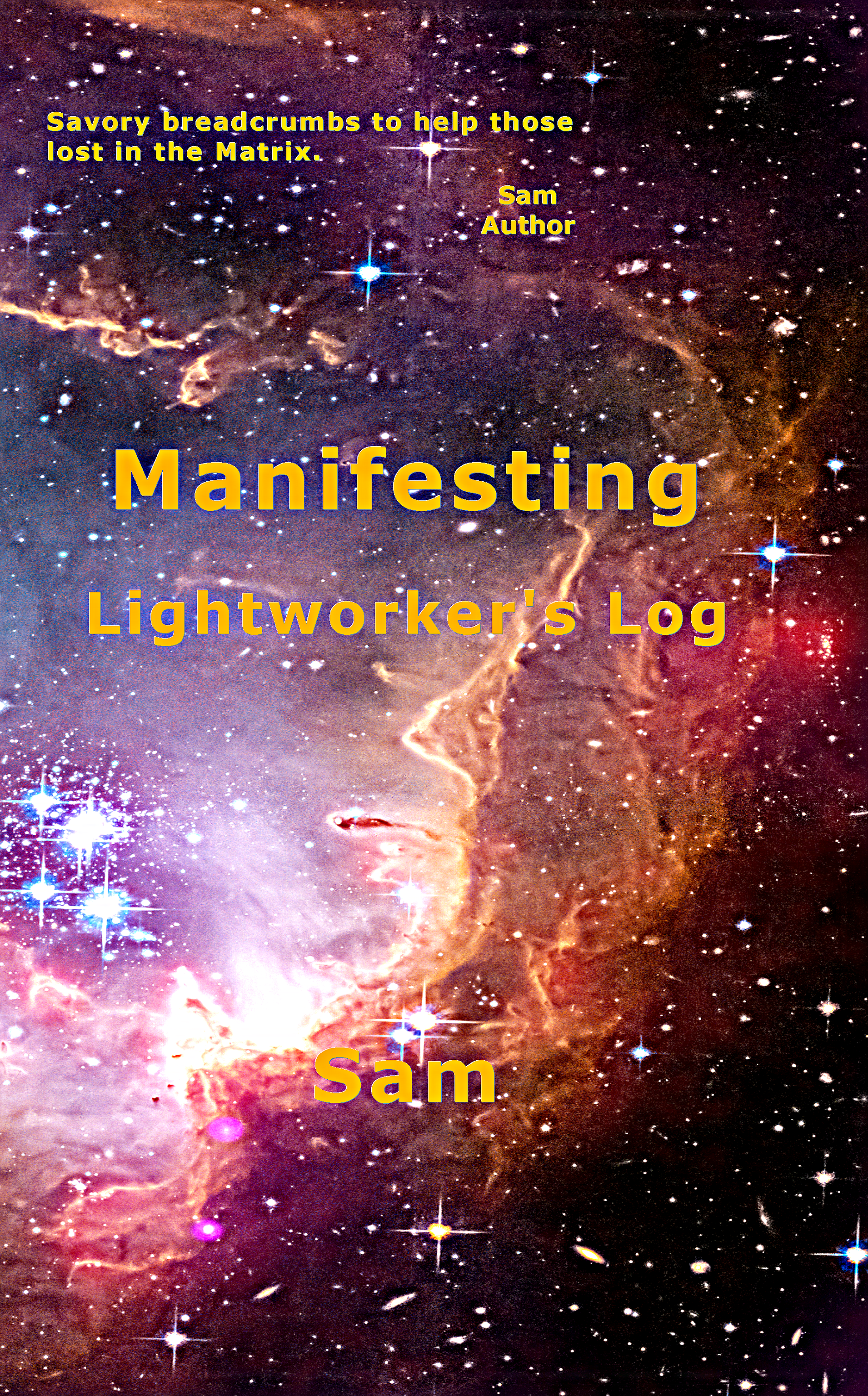 Everything on this website is free and donations to keep it operating are very much appreciated. Support those who support you.
It is as simple as that.
Comments, questions and suggestions welcome at the Contact Page. Support your Self or a loved one by purchasing an inspiring bedside companion. Loving You!
Visit The Lightworker's Log Main Page