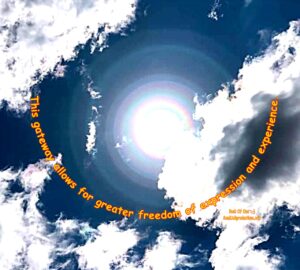 "Be it known on all levels of awareness, the Gateway Challenge of awareness beckons. This gateway allows for greater freedom of expression and experience for all upon and within Earth, for all upon, within, and freely floating within every realm of Consciousness within the one of all that is, and was, and ever shall be.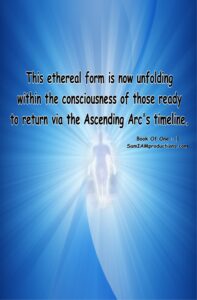 "As these days seem to darken upon the earth, greater aspects of Consciousness continue to pour into the atmosphere melding with all aspects of consciousness to create an atmosphere more in tune with the sovereignty of which all aspects of consciousness experienced and expressed upon first taking form to experience and express upon a new earth… Ascending Arc's timeline, which has crossed, and continues to meld, with the current timeline of co-creation made possible…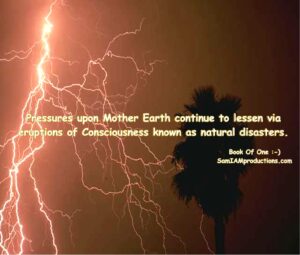 "Know that in coming days … Clearly, the earth continues to ascend up the Ascending Arc, the spiral of awareness, cleansing, purging, and reconditioning the earth for itself and all upon and within her.
"Be aware that behind the scenes gross disruptions also occur within the consciousness of many within and upon the earth….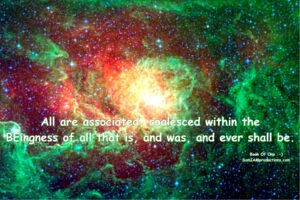 "Know that in coming days those not ready to ascend in the spiraling arc of Consciousness excluding negative aspects shall continue en mass to leave what appears as physicality leaving those in….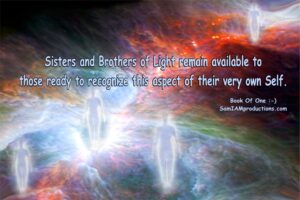 "We, the Sisters and Brothers of Light, a group aspect of the Consciousness within all that is, and was, and ever shall be, remain available to those ready to recognize this aspect of their very own Self."
Everything on this website is free and donations to keep it operating are very much appreciated. Support those who support you.
It is as simple as that.
I cannot stress enough the value of keeping an inspirational book in print at bedside! Consider boosting your vibrational rate with Proficient Wisdom Scratching The Surface: Lightworker's Log AND/OR the Book of One 🙂 Series. Remember, a physical book in your hand cannot be erased digitally and is easier on the eyes and soul than gadgets.
Comments, questions and suggestions welcome at the Contact Page.
Go To Lightworker's Log Main Page