"A portal awaits for you to pass through my dear. Pay particular attention to these days interactions with others as these mirrors present you with the final vestiges of the old to discard. These mis-thoughts are ready to be discarded as your mirrors bring them up, for it is your own consciousness that brings them forth. As these mis-thoughts are laid aside, these portals open widely so that you may step through the gateways into the light of Truth and Love. Know that as you do this, many others are assisted as well. There are many of you Wayshowers that are moving through these portals to clear, cleanse and transmute these mis-thoughts.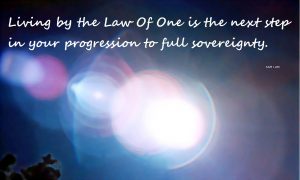 "Know that as you move through this passing of time in your space as a collective the timeline shifts, other portals open, other gateways merge to assist all upon planet earth, no matter the timeline nor space. It is with great pleasure that we watch as those souls ready to move forward in this what you refer to as your ascension process.
"Know that all is going accordingly well to the plan of the Divine One, for in your world many layers exist in returning to this Oneness. Living by the Law Of One is the next step in your progression to full sovereignty.
"We are the Lemurian Council of Twelve and we wish all to know, assistance is a mere thought away."
Support Where You Get Your Spiritual Truths and Consider Ascension Tools & Resources To Support Your Spiritual Growth.
Experiences of good often increase when we concentrate on inspirational thoughts. Find more channeled messages in "Book of One 🙂 Volume 1″ available through New Leaf Distributing at , Book of One 🙂 Volume 2 OR visit SAM I AM Productions to support your Self as we collectively move through these chaotic times. Loving You!