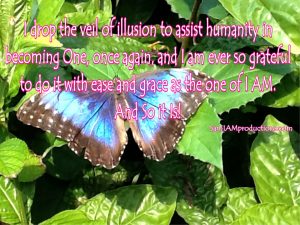 Having the God given ability to co-create upon this beautiful earth, we are afforded with the duality of outcomes from reactions, thoughts, emotions, and words. As we move further along the ascension path, learning what we truly are and the power we hold within (locked up and hidden for so very long), it is of utmost importance that we pay attention to all reactions and emotions; consider all thoughts and words, and instill in our human mind the truth of our being, a soul in a body having the experience we choose. Knowing this Truth, the only Truth in this world of illusion, we are then able to mold our world to perfection. We do this by changing our negative reactions and emotions to positive ones, by finding the good in everything, every situation, every occurrence.
Reactions clue us into our state of mind, giving us a glimpse of outside and self programming. We can change them by opening our mind to consider other viewpoints. As many more now know, the bottom line, noted so succinctly in A Course In Miracles (ACIM) is: "Nothing real can be threatened. Nothing unreal exists. Herein lies the peace of God."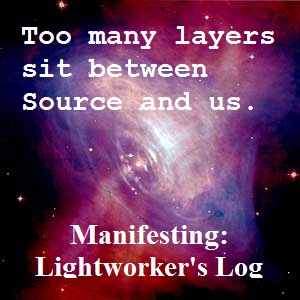 Emotions play a hefty role in this earth game, allowing us to heal what needs to be healed within the human brain. One way to reassign their negativity is to feel them fully and then recognize they are, when all is said and done, a reaction to programming. Here, again, we can revert to the above ACIM quote. It may help us get to that point by reminding our self that as souls we take on different forms to uniquely experience and express. As noted in A Course Of Love, "A form is just a representation," imprisoned within our own meaning. Remember, "It is from your peace of mind that a peaceful perception of the world arises." Awakening to Christ Consciousness means knowing, without a doubt, there is only Love and Love encompasses all form. "Love is the light in which form disappears and all that is, is seen as it is."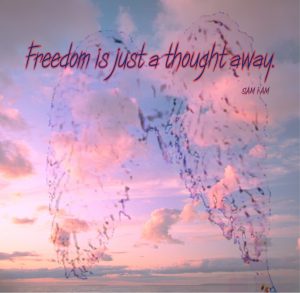 We mold our world to perfection by considering thoughts and changing them as need be to ones of positively, compassion, joy, and good. We do this by thinking before we use our words and by taking back and changing the words that have already been spoken. Conscious consideration of thoughts while moving though the day assists us to change any negative thinking, to replace out-dated aspects of consciousness molded through false beliefs in a power outside ourselves. While experiencing thoughts of the ego mind we can acknowledge them as human and respond to them as a Divine Being, inhabiting a human form to, finally and at last, recognize the powerful self, with acknowledgment of the Creator behind the Created. We are able to monitor words by remaining present and of service, knowing words create the world we see. When we speak words of duality we can change them to words of unity, recognizing everyone we see is an aspect of our self mirroring back to us.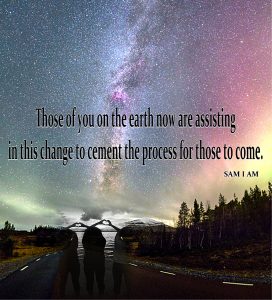 The Law of Attraction is always working to assure that our unique world unfolds according to our constant reactions, emotions, thoughts and words. As a human, I choose to envision the 5D New World of peace, love, harmony and Light, rather than concentrate on the old 3D world that has really already crumbled.
Consider an inspiring bedside companion such as Book Of One Volume 2 available through New Leaf Distributing at http://go.newleaf-dist.com/scripts/ps?TEMPLATE_SELLSHEET.PUBLIC~iact~handle=117695