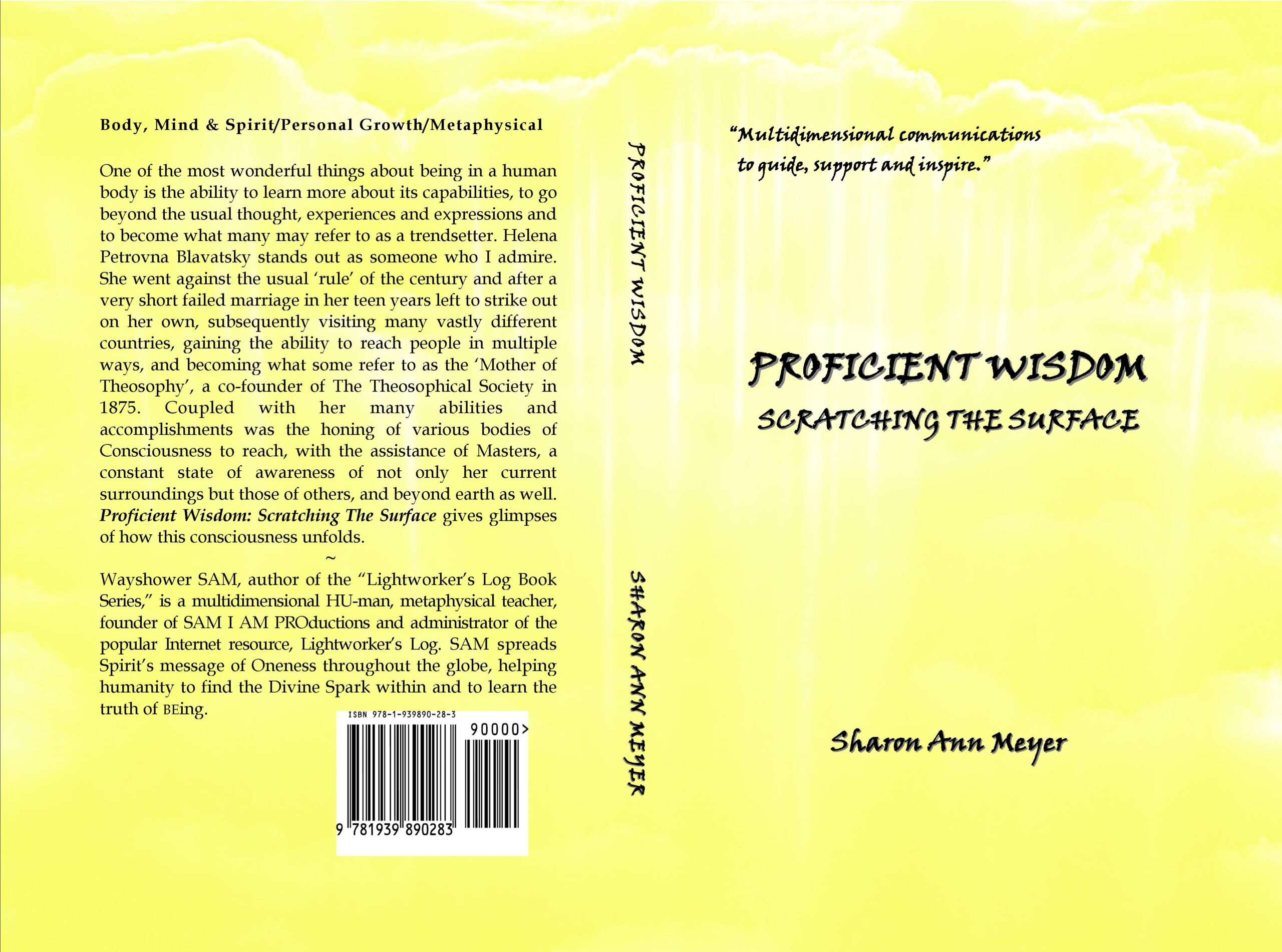 A message from my very own more evolved Higher Self comes during heightened Cosmic activity coupled with a very strong rainstorm at three o'clock on Sunday morning.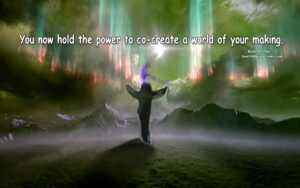 "You now hold the power to co-create a world of your making. Use this power wisely, consciously projecting, affirming emotions, thoughts, words, and deeds into the fertile atmosphere in which humanity now lives. This atmosphere continues to … …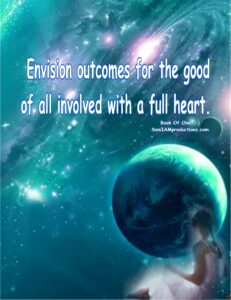 "It is but for a short time that humanity sits upon the precipice of yet another upward movement upon the evolutionary spiral. Know that as these days continue to… …
"Namaste"
My usual practice of dealing with storms unfolds upon repeatedly waking. I …   … not only do we hold the power to co-create but some of us are so powerful that we can override the propensities of other humans for the good of everyone.
Envision outcomes for the good of all involved with a full heart….  Use the Seven Keys of emotion, thought, word, deed, reaction, response and neutrality to mold the life-affirming world in which you wish to live!
Make   …   you alone hold the key to greatness not only for yourself but for the world as well!
Support your Self or a loved one by purchasing an inspiring bedside companion that does not detrimentally affect the physical body. Comments, questions and suggestions welcome at the Contact Page. The paypal account has been closed but in 2023, you can purchase any PRINTED Lightworker's Log book through the author by sending the rounded off dollar cash amount of the book ($11.11 would be $11), the book name, your e-mail address (for verification of order received), name and mailing address to SAM, P.O. Box 39385, Fort Lauderdale, FL 33339-9385. Please add $5 for shipping and handling.
I cannot stress enough the value of keeping an inspirational book in print at bedside! Also consider boosting your vibrational rate with the Book of One 🙂 Series. Remember, a physical book in your hand cannot be erased digitally and is easier on the eyes and soul than gadgets that can have a microwave effect on the body.