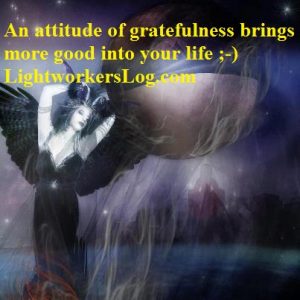 Unfolding before us on every channel of consciousness is the greatest show of all time, and we get to choose which channel to witness it from. How lucky we are to be on earth at this time! Give thanks for those who stepped aside, those who chose as souls to sacrifice themselves (illusion that we are) so the rest of us could make the changes necessary to refine the earth game and bring it more in tune with higher realms. And most importantly, give thanks to your Soul for now merging with your self to become more than ever before in the history of humanity!
Energies continue to be intense and those more sensitive are often having a more challenging time flowing through them. To assist in this effort the following tools are offered.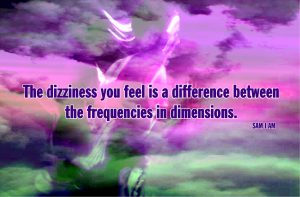 Grounding Tools: Dark Chocolate (at least 60% cacao); Epsom salt baths; Essential oils such as Lavender; Gemstones such as Black Tourmaline; Hydration (bottled at the source spring water is best); Meditation; Nature walks; Plenty of rest; Yoga or Tai Chi; Vegetarian Diet (root vegetables such as potatoes and beets are excellent); Wade or immerse your body in salt water or sulfur baths.
Page 70-73 of Bits Of Wisdom holds more tools to help us deal with what many refer to as ascension symptoms.
Remember, as we re-member, there is ALL ways another way to perceive things. Choose the state of awareness that suits your highest good to flow more easily through this matrix of time/space reality.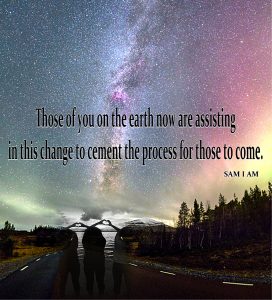 Experiences of good often increase when we concentrate on inspirational thoughts. E-mail comments and questions at the Contact Page and visit SAM I AM Productions to support your Self as we collectively move through these chaotic times. Loving You!