Enjoy And Align!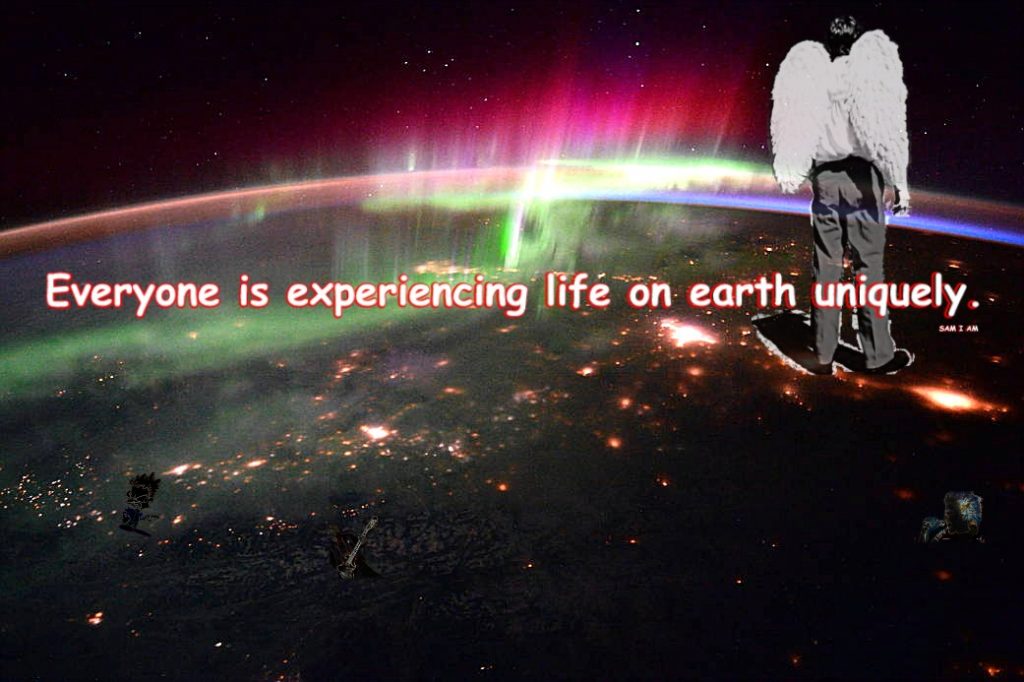 Suggestions, Comments And Questions Welcome!
Email SAM For Questions.
Gratitude Abounds
Light Of I AM
Changing Ego's Role
Good Vibrations
True Roots
Secret Plan Of Ecstasy
Unique Parts Of One
Global Choice
Being Present
Message From The One
Support your Self or a Loved One
with an inspiring book.
Support those who support you. It is as simple as that. Comments, questions and suggestions welcome at the Contact Page. Support your Self by purchasing an inspiring bedside companion. Visit SAM I AM Productions to support your Self and the author by purchasing books there and not through greedy corporations. Loving You!
Return To Lightworker's Log Main Page