We are living in a time when the infectious influence of thought waves is at its peak. We have the opportunity to choose, once again, love or fear. It is with this choice, this reaction, this emotion that that choice is made. All now hold within themselves the very power they have chosen to give away by believing in a power outside them. It is only through tapping into the higher aspects of ones Self that one learns the truth.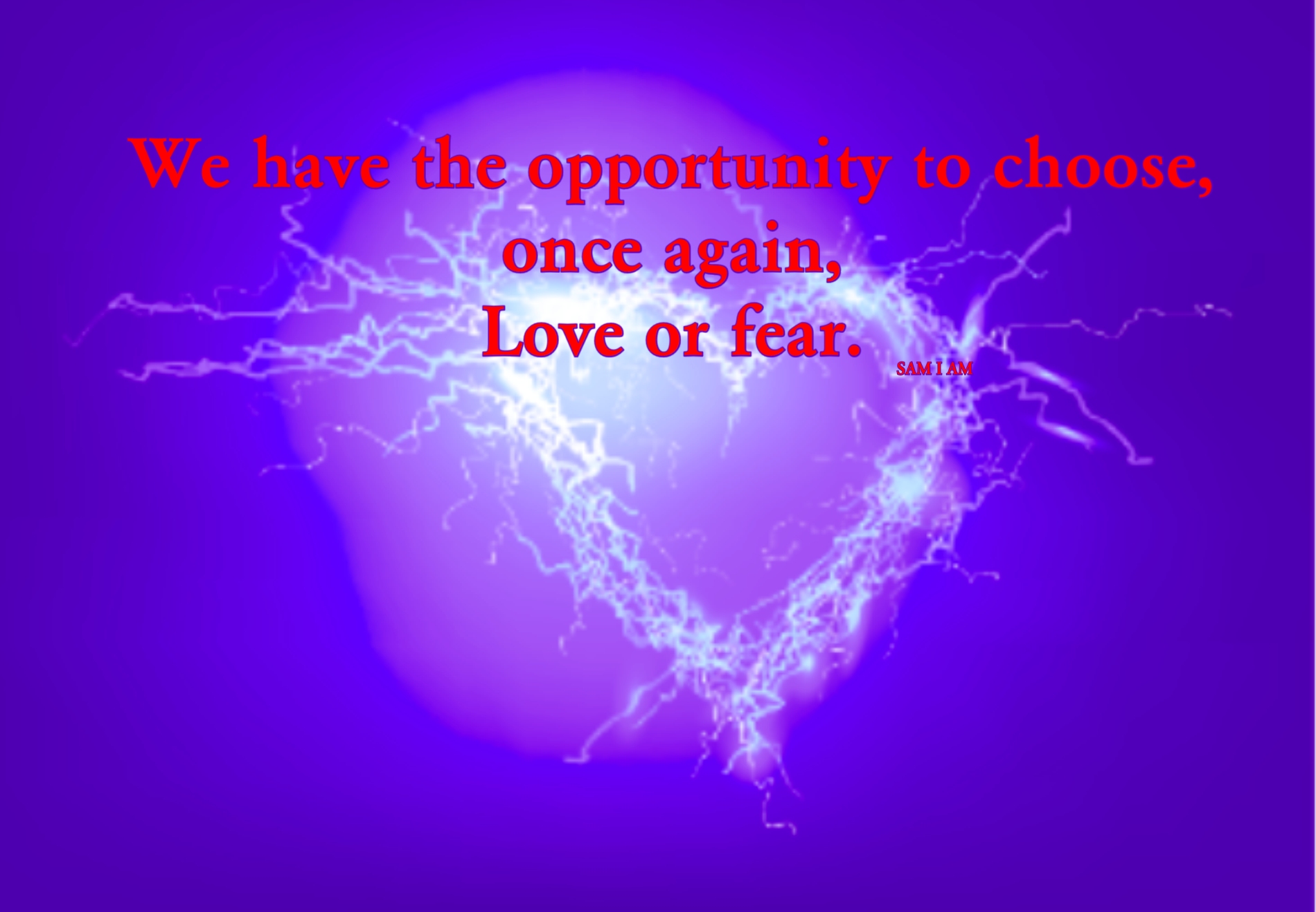 All on earth is illusion, and yet as one appears to be within the earth, within the illusion, one must follow ones own discernment and resonance.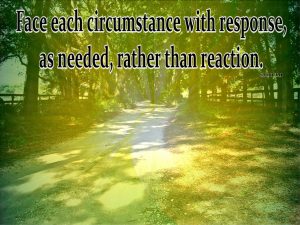 Those resonating with the fear of infectious influence that now overpowers the earth choose a path of experience much differently than those choosing to experience the love and the power within. As this global catastrophe continues to unfold on unprecedented levels, it is in the best interest of ones self to silently tap into this inner source of wisdom. For it is only through tapping into ones inner source of wisdom that one remains calm within the storm.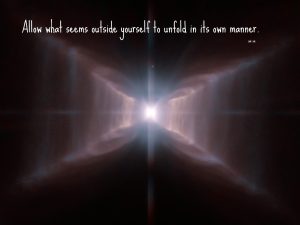 Tapping into higher states of consciousness begins with 4D, a rather risky realm to tap into due to various characteristics, so one must achieve and maintain a higher vibrational rate to avoid attracting what may be referred to as 'negative, non-helpful influences'. Veils of illusion are thinning so it is becoming easier to tap into this emotional astral realm. Those tapping into what is thought of as the 4D realm of illusion receive intel, so to speak, from 4D aspects of consciousness. And yet, we must each follow our own truth. We must each feel and sense what it is as a soul we have chosen to experience. Those that have chosen to experience power beyond belief, love beyond fear, now come forward to gather with like minds and pave the way to the New Earth for those choosing otherwise.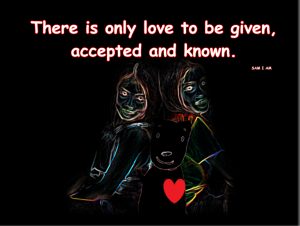 It is with the greatest respect, that as a human being, I choose fear to no longer lead my way. I choose love to experience greater and greater aspects of BEing.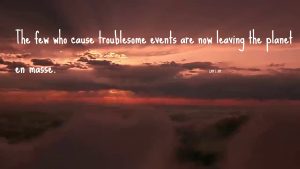 Experiences of good often increase when we concentrate on inspirational thoughts. Find more channeled messages in "Book of One 🙂 Volume 1″ available through New Leaf Distributing at , Book of One 🙂 Volume 2 OR visit SAM I AM Productions to support the author by purchasing books there and not through greedy corporations. Loving You!
E-mail comments and questions at the Contact Page and visit SAM I AM Productions to support your Self as we collectively move through these chaotic times.
Loving You!