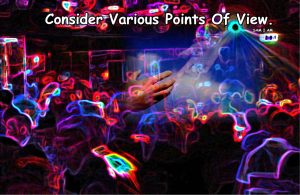 Life continues to throw us curve balls as all of humanity continues to either tap into higher realm wisdoms, or not. Today's post is about viewing things from various perspectives, for, after all, this is what I as a soul came to do and relate. So let us open our mind to consider various points of view…
On one level of awareness (keep in mind as souls we devised a game with infinite levels), humanity is enmeshed in a corpse of certain end, in the form of an unseen force, as noted by what we refer to as "experts". On another level of awareness are those humans who have investigated and researched as much as possible to come to their own conclusions, taking into account their own 'standard' education and life experience. There are also those humans highly educated in both 'standard' and atypical knowledge and life experience who now disregard 'standard' education, and sense what is or is not true. On yet another level of awareness, are those humans who with very little education but massive spiritual knowledge and abilities beyond the usual five senses, which have resulted in 'atypical' life experience, tap into what they know as their own Higher Self before making any decisions.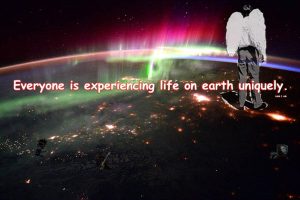 We can also look at things in various other ways as well, but the point is that everyone is experiencing life on earth uniquely. And as we move further into what many know as a spiritual awakening, a glimpse behind the veil of illusion, more people are beginning to realize that this earth experience is a game molded with reaction, emotion and thought. On the lowest (if you will pardon the expression, for lack of a better one) level of awareness, we have humans counting on other humans referred to as 'experts' or 'professionals' to guide us. This level of consciousness is now undergoing rapid and expansive change. NOW, within this state of awareness (level of consciousness) are few humans who have successfully concluded that the game and those within it can easily be manipulated. This is what is occurring now as reaction, emotion and thought (the builder of all 'reality') continues to mold the earth experience.
But what if we, now speaking from another state of awareness, devised this exact life experience to help us take the time to tap into our very own source of wisdom, our own Higher Self that requires no education nor life experience because it holds the experience and expression of multiple lifetimes on earth and elsewhere?
What if this time consists of turning points in our earth experience to now change the game to one that considers every human as an equal?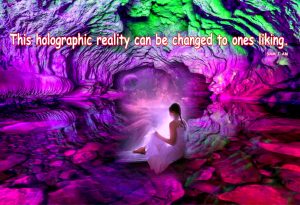 As a spirit that has taken on a soul to then mold multiple form and formless states to play the game of separation from God, Allah, Source, All That Is or what ever you refer to as the ultimate source of wisdom, I now invite you to consider these thoughts and choose your next course of action. As humans and as souls, we each have our own unique role to play or we would not seem to be here within this matrix of illusion. Reap the serenity and wisdom of your very own Higher Self by taking the time to close your eyes, step back into your heart and ask yourself.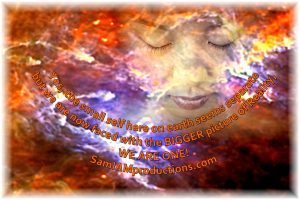 "Why am I here?
What is it I am now to do?
And how shall I accomplish this task most successfully?
Namaste
SAM I AM
Advancing Is The Name Of The Game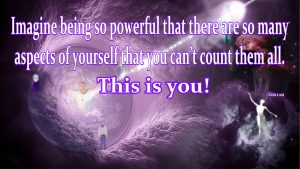 Experiences of good often increase when we concentrate on inspirational thoughts. E-mail comments and questions at the Contact Page and visit SAM I AM Productions to support your Self as we collectively move through these chaotic times.
Loving You!