"Move on in your state of awareness. As you know, your focus determines your awareness. In other words, what you choose to focus on in your mind and emotions becomes more solid in your world. Many of those seeming physical forms outside what seems as your form are here to play the continuing game of separation, and in this timeline the experience shall be quite different than in the experience of those few desiring to experience greater aspects of the Self.
"Each soul chose upon coming into form to awaken at varied states of consciousness and to sense the greater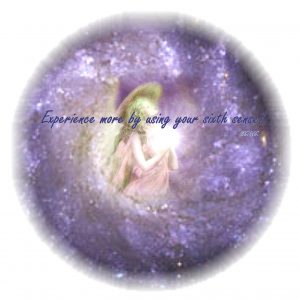 aspects of human life in new ways. But the time is here for all to choose again, for humanity has gifted itself with the choice to again chose its experience using the five and now sixth sense detected by those willing to experience more open avenues of the human mind.
"As humanity moves into this great awakening more fully, it shall become strikingly apparent, the timelines cross one another with each emotion, which carries the human form to yet another experience. We do not wish to alarm you, but it is vital to now monitor emotion and thought as some who play the game, from more conscious aspects, which some humans may know as seedy or even evil, again manipulate the unknowing masses to meet and further their own agendas of greed and control.
"As many move though this process of life, determining their path and timeline with emotions and thoughts, we again ask: What do you choose when faced with fearful conditions?
"This alone will lead one to another space of time in the timeline of humanity. Those choosing fear will be faced with fear after fear until they leave the planet or choose the choice of love, for it is nigh time to end the game of duality where one may be controlled by another though power and greed.
"We are the White Winged Consciousness of Nine and we are here as a group of souls, having been in human form at other times in what appears to be humanity's spectrum of linear events, to assist those ready to awaken to the truth of Oneness and Love."
Experiences of good often increase when we concentrate on inspirational thoughts. E-mail comments and questions at the Contact Page and visit SAM I AM Productions to support your Self as we collectively move through these chaotic times. Loving You!