Enjoy this Book Of One : – ) Volume 6 excerpt!
For the past few weeks it seems as if Wendy has again began to check in on what seems as a mom who lost her daughter more than seven years ago, after seeming to lose her son many years before. Her energy has been triggering my new DVD player to eject DVDs while movies are playing, to the point where I am forced to listen, yes, after sometimes several times of restarting the player and returning to the chapter where the movie abruptly ended. So days ago, I silently agreed it would be nice to interact with Wendy again. And now during yet another rain storm she comes through as I study.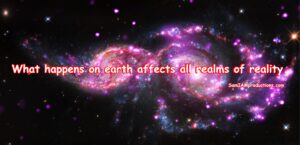 "Just hang loose Momma, hang loose and sit back to watch the efforts of the few and the many as we of higher realms continue to monitor progress of all concerned. Remember, what happens on earth affects all realms of reality and it is only in recognition of this fact that humanity will continue to move forward to the recognition and return to the nameless BEing in which all things exist."
At this point, as usual, I silently note it is just my own consciousness silently saying and hearing these words.
"Yes, it is all you, but again, allow this part of you, this departed physical aspect from your own body, to guide and support, not only what appears as you but others seeming outside you as well.
"Thank you for again agreeing to allow me, Wendy Olivia Wright to come through as humanity moves through this most gruesome process in the awakening for all. Do not focus on the losses or detrimental aspects, which now will be right before eyes and ears of all concerned, but remain focused on the BIGGER picture, the Wholeness, Love and Light of which all consciousness is and remains within."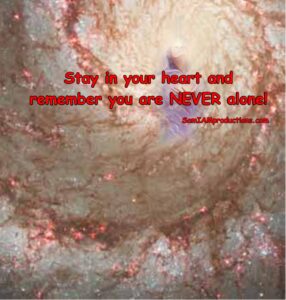 At this point, the words I am typing into my non-connected to the Internet, 15-year-old perfectly functioning laptop begin to jump up into sentences already typed, a sign of my physical frequency not being able to keep up with the unseen stream so I stop typing for a second to do what is necessary to keep the channel correct as 'heard' and adjust to the frequency. As noted in "Multidimensional Living: Moving Beyond Astral Adventures," this adjustment to higher frequencies is something we will all eventually accomplish when consciously raising the body's vibrational rate.
"I now take my leave knowing your last few days have been quite a bit more active and distracting than usual. Stay in your heart Momma, stay in your heart and remember you are NEVER alone!"
Desiring to assist and share this message with those who may resonate with it I am guided to post it on my website even though I usually do not share personal messages. These last few months have filled with more physical activity, preparing for what could occur, and more connection with what I refer to as my human monad, and ever so fleetingly spiritual monad, resulting in more world service, so watching romantic comedies (sometimes many, many times such as "Just Like Heaven", "New In Town" "Backup Plan" and "Leap Year") have become a welcome activity and highlight of the day.
Remember, we all hold the Power within to make our life better.
Everything on this website is free and donations to keep it operating are very much appreciated. Support those who support you.
It is as simple as that. Connect through the CONTACT page!
Consider Multidimensional Living: Moving Beyond Astral Adventures to learn how the process of tapping into your very own Source of wisdom unfolds as a natural course.