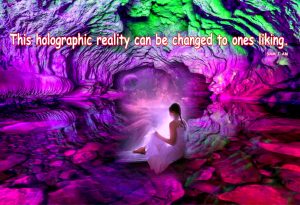 "Foundations and holding require the belief in ones self to create massive change, not only within ones self, but within the world of linear reality. Foundations of holding require one with great faith to know that the time/space continuum in human life is not as it appears and is malleable. This holographic reality can be changed to ones liking. This is occurring now as more humans come forth to share the Light of One, to share the Light of Oneness, co-creating the world they wish to live in. The chaotic aspects of the world are increasing to a point where all will come on board to make these changes of Positivity, Love and Light.
"We of higher realms wish all to know, the assistance one requires is merely a thought away. Imagination is the key to be brought into the non-local reality where all becomes known. Your changes are already made for it is the world of Present Moment possibilities already existing in parallel realities. Know that as humanity moves forth on the scale of evolution, those not bearing, not sharing the Light of One, those not believing in life-affirming aspects of consciousness, now quickly dissipate back into the Void only to once again enter in form or formless states to clear misthoughts of consciousness.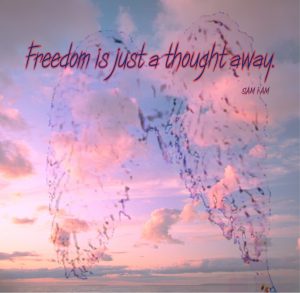 "All are guided; few listen. Know that as these days darken on your earth it is merely a matter of tapping into the guidance that is already there, taking the time to listen to make those changes necessary to live a life-affirming consciousness for all of humanity.
"We your Sisters and Brothers of Light know this Oneness has already occurred, has never left and is now becoming fully recognized by many on earth. Oneness is merely a thought away and this knowing is held by more upon the earth than in any time in your history, illusion that it is. Clear space within your cluttered world and mind to make room for this knowing of Oneness and Love.
"And so it is we leave you now with the knowing of the truth of Oneness that exists within all space, all time, every aspect of being."
This is an excerpt from Book Of One Volume 5. Consider something inspiring to read before bedtime such as this or another book from the Book Of One series all available through SAM I AM Productions.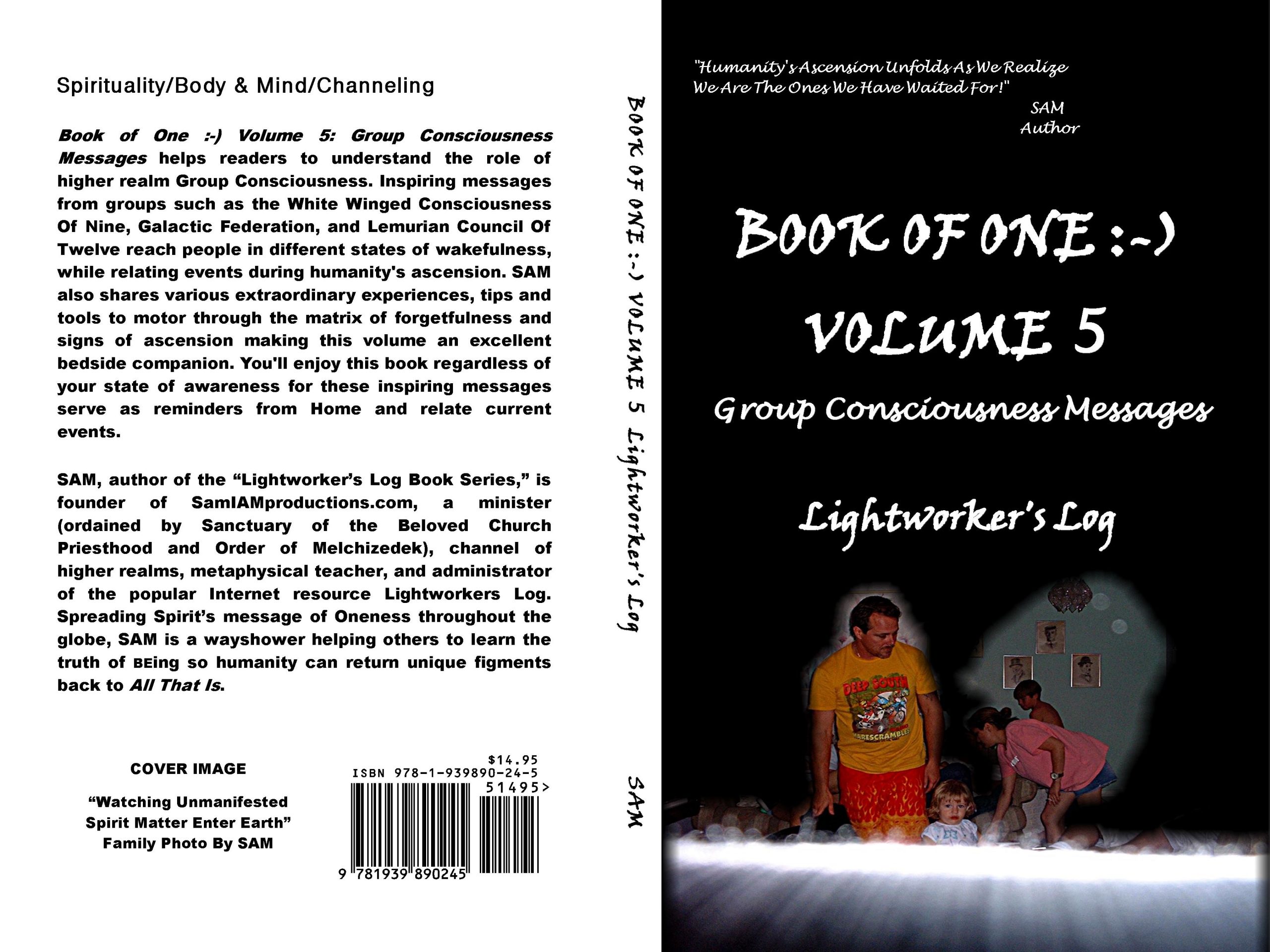 OR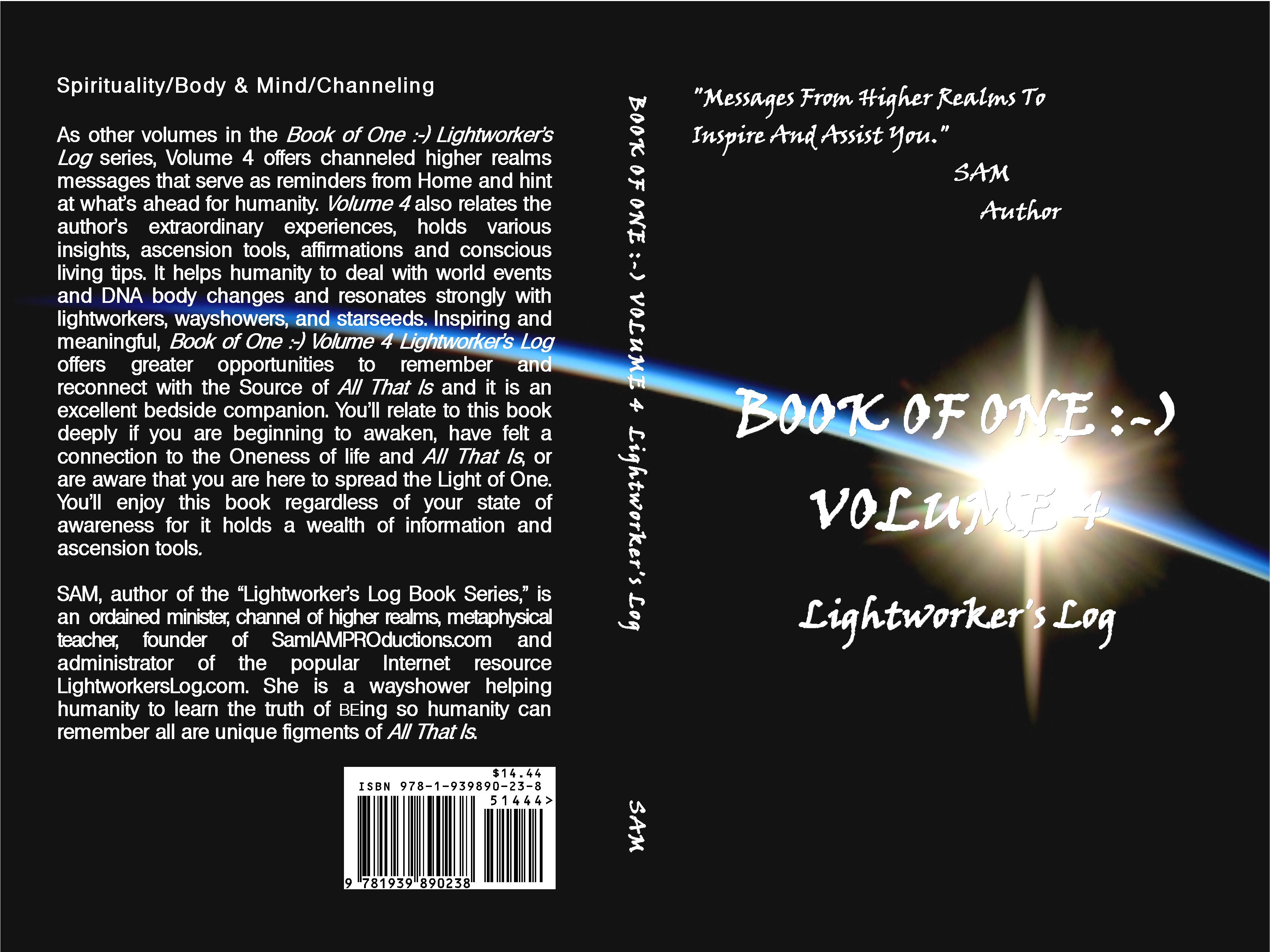 OR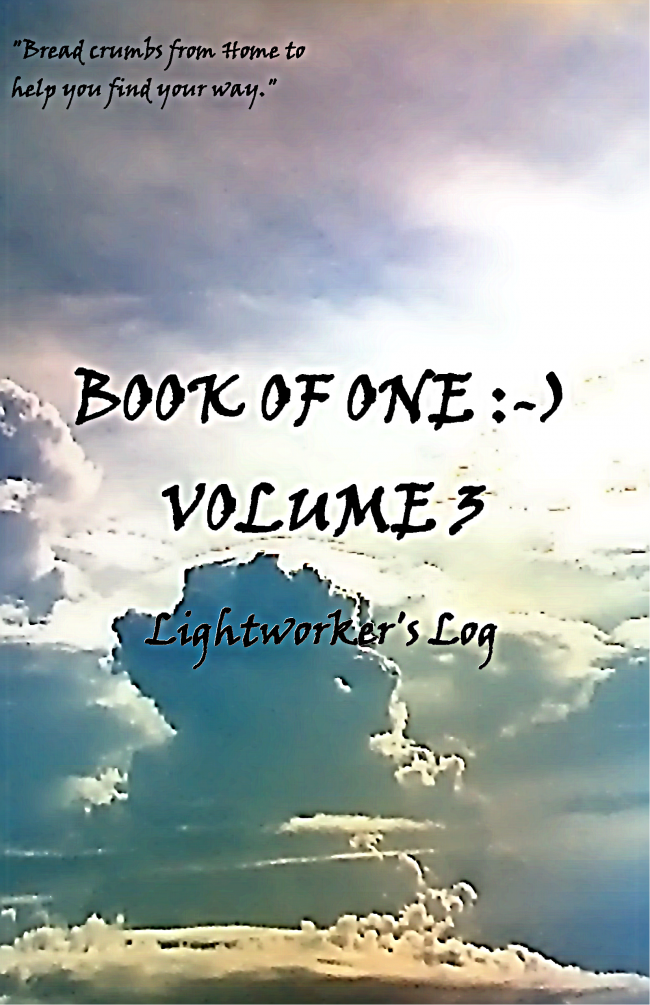 OR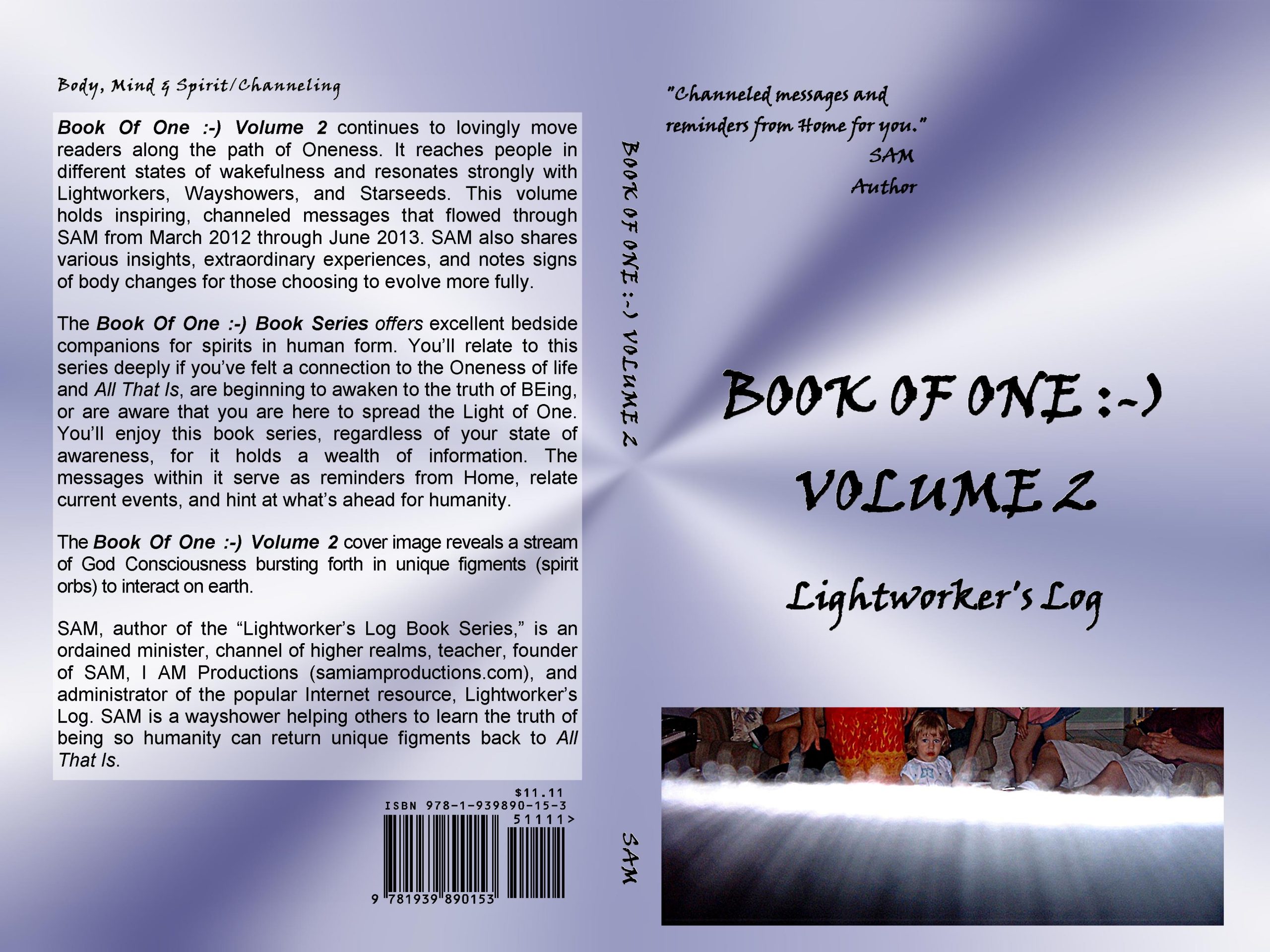 Available through New Leaf Distributing at http://go.newleaf-dist.com/scripts/ps?TEMPLATE_SELLSHEET.PUBLIC~iact~handle=117695
Support those who support you. It is as simple as that.
Comments, questions and suggestions welcome at the Contact Page. Support your Self or a loved one with an inspiring bedside companion. Visit SAM I AM Productions to support the author by purchasing books there and not through greedy corporations. Loving You!
Visit The Lightworker's Log Main Page