"People will find that danger lurks in every corner when they concentrate on separation. It is with the utmost respect that we, the White Winged Consciousness of Nine, ask all to hold loving thoughts of kindness toward neighbors, friends, family and those governing your world systems, for it is in those loving thoughts that one reconnects and remembers the Oneness of all things.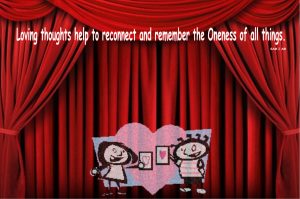 "As humanity moves through this process of what many refer to as the 'dark night of the soul' a global event unprecedented in any arena or planet, all must know that the separation held within the small mind of one will continue as long as one concentrates on feeding that thought. Please know that in your world, the system of separation is now dissipating, and it shall do so for the next three years. We know this is alarming news (3 YEARS!) to those that now concentrate on the Oneness of all things, but we ask you to continue to hold the Light of One. For it is in holding this Light of One, while living in your world of Oneness, Love and Light, that all shall move forward, if you will, level up, if you will, into this state of Oneness for all of humanity, for it is a leveling up, a stepping up into another experience, another timeline, within your illusory system of the earth game.
"We ask now that those of you holding the Light, the Love, the Oneness of all things know that you are guided and the steady progress before you now will not end. We know many are becoming desperate in their situation and we ask again for you to know, the Oneness, the non-limitation, the Wholeness, the Perfection, the Abundance you seek is already yours in another timeline experience and it is with your emotions, thoughts and reactions that you shall merge with this timeline experience to step out of the mass of knotted consciousness of separation.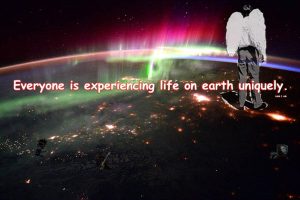 "We ask now that the channel remember, we are with all, we are with her, even though she believes all is illusion. We know that the Oneness of which she seeks to continue, to impress upon the small mind and those appearing outside of her, will continue to blossom in its fullness as all lie in wait for the next pin to drop, so to speak. Many pins, for lack of better wording, will drop in these next two coming years. But we ask all to move forward with their thoughts of Oneness, Love and Light, and those doing so shall remain within the guidance, wisdom and trueness of the very own timeline experience they have chosen as souls to relish in, while many fall by the wayside, succumbing to the ploys of separation voiced and manipulated by the puppet masters.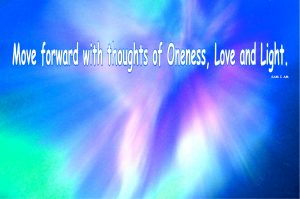 "We ask now that all of humanity move forth into this new timeline experience by holding thoughts of Oneness, Love and Light towards ones neighbors, family and friends and we step aside as each moves forward in their own timeline experience to guide those still not knowing of the Oneness in which many now live within."
SO, as those of us holding the Oneness, Love and Light outside of the mass hysteria consciousness continue to be guided by our own Higher Self, the White Winged Consciousness of Nine steps aside to assist those who are not in that timeline experience.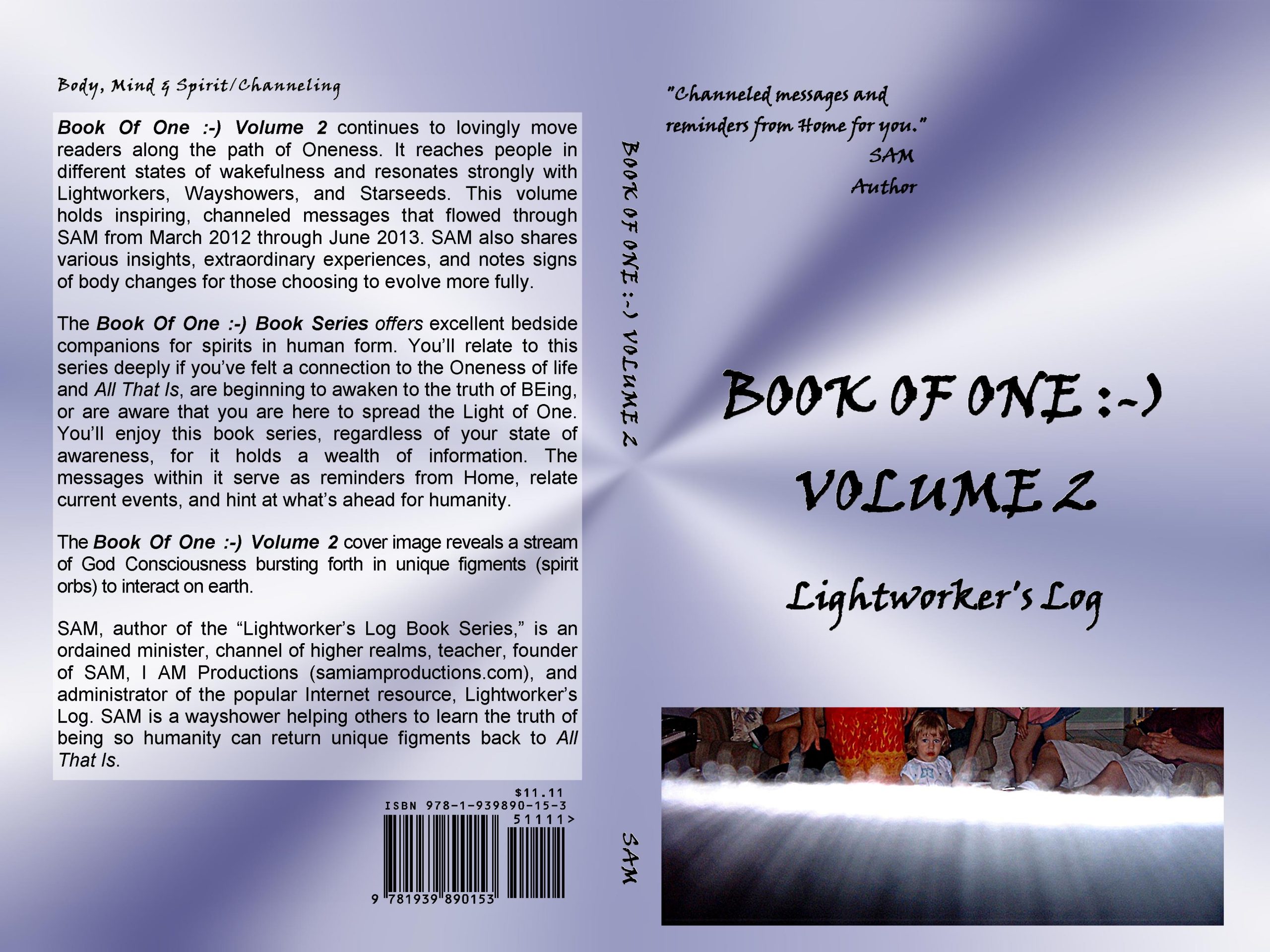 Consider an inspiring bedside companion such as Book Of One Volume 2 available through New Leaf Distributing at http://go.newleaf-dist.com/scripts/ps?TEMPLATE_SELLSHEET.PUBLIC~iact~handle=117695
Support those who support you.
It is as simple as that.
Comments, questions and suggestions welcome at the Contact Page. Support your Self or a loved one with an inspiring bedside companion. Visit SAM I AM Productions to support the author by purchasing books there and not through greedy corporations. Loving You!
Visit The Lightworker's Log Main Page