Enjoy this excerpt from After Death Communications…WOW!
As most days, the task I sought to complete led to a completely different task, one of what may be referred to as assisting humanity. And so, today's post is the result…
The Elite Few
"Let's talk about public humiliation and defeat of the elite, shall we?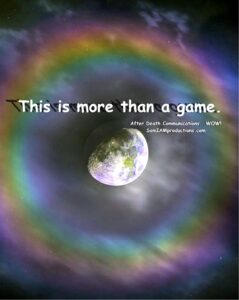 "Many people now know that things have been manipulated by the elite few who think they are in control of the game on earth. To them this is more than a game. It is a time to gain more prosperity at the expense of others, a time to defeat what they believe to be enemies and a time to let go of anything that reeks of Love or Oneness. Some of these humans know they are souls and have garnered attention in this manner before. Some of these humans even know it is a game between the Light and the dark, so to speak, the evil and the good, the right and the wrong, if you will.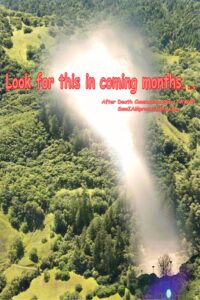 "And yet, some of these humans are beginning to tire of the earth game and know they too can have a different experience. Some of them even long for the experience of love and affection. Some of them long for the Oneness they have avoided for eons of time. And it is these individual humans that will blow open the game, turn the tables on their comrades, if you will.
"Look for this in coming months, as those humans who are tired of separation now give up control to help those humans hopelessly lost in the game of dark and Light.
"…to distract anyone from the experience their soul chose to have this time around on the wheel of earth life….just know all you in human form, the game is ending and it is up to you to take care and follow your own intuition…"
Full message to humanity in After Death Communications…WOW!
See more book excerpts from "After Death Communications…WOW!" by clicking on the the link!