"The times before you now are a mixture of ecstasy and agony. As those moving forward into the greater timeline of humanity to one filled with Love, Light and Oneness reach the ecstasy of their True BEing, those choosing other timelines based on separation and fear face the agony.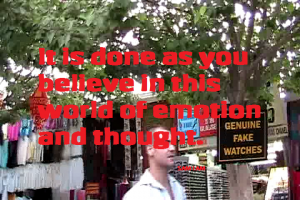 "It is done as you believe in this world of emotion and thought. Knowing all now move quickly toward Oneness, regardless of (their) consciousness, assist those that know this True Self is arising from the ashes of wasteful eons now left behind by those choosing to relish in the Oneness of All That Is, bearing in mind and living the Law Of One.
"It is with the greatest respect that we, your sisters and brothers of Light, your Lemurian, Pleiadian, Arcturian, Syrian and all sisters and brothers of Light, now ask you to choose your timeline carefully. For each reaction, each choice within your daily movements chooses that timeline. It may not be a conscious choice. The timeline you find yourself in may be the choice of an unconscious reaction spurred forth through the separation humanity now moves through.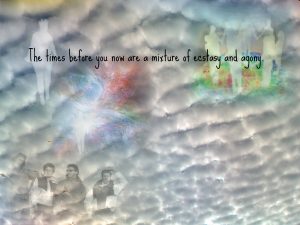 "As this chaos continues to clear on earth, be aware that all serving and living by the Law Of One shall not be faced with the chaos others seem to bear. And yet each soul, as noted many times, has made it's choice (choosing the best soul plan of experience for each lifetime). Although free will exists on planet earth, many will not use their free will to change that soul choice before birth. But know that choice does exist. It is available for those that wish to choose differently than their soul has chosen to experience. We, your sisters and brothers of Light, now leave you in the consciousness of One, knowing that all existing upon earth at this time play a unique role in the process of returning to the Whole in all aspects."