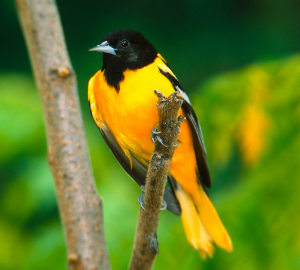 ConfessiON: It's the what appear as 'little' things in life that keep me going, doing what I do, despite all the personal, local and global distractions. And today I got a doozy of a message as I mopped the hall. Upon hearing raps on the frosted bathroom window, I pulled the shower curtain aside thinking perhaps maintenance was trying to get my attention. The raps repeated and I saw something making them in the form of a fleeting blog so I opened the other window. Imagine my SUPRISE upon seeing TWO beautiful, yellow birds, perhaps yellow cardinals, sitting in the tree outside my window just looking at me! When I thanked them for coming they began to fly happily within the fig tree and I knew the message… We are as FREE as birds and we are always with you… ahhhh
YES! Love keeps us coming back to be with loved ones, but for some of us who are balancing on earth now we shall never be human again. We shall begin experience and expression in other spaces of the illusion in other forms or formless states. Pay attention to those raps, those whispers in the night and know you too are never alone!
Comments, questions and suggestions welcome at the Contact Page. Support your Self or a loved one by purchasing an inspiring bedside companion. All books available through SAM I AM PROductions. Either use, if available, New Leaf Distributing, Paypal. If you prefer not to use Paypal or Amazon, submit your book preference and cash to P.O. Box 39385, Fort Lauderdale, FL 33339-9385.
As of JUNE 2023 the Lightworker's Log Book Series consists of the 17 books noted below.
The End of My Soap Opera Life 🙂 Book One: Death of the Sun
Book Two: A Change in Perception
Lightworker's Log 🙂 Transformation
Manifesting: Lightworker's Log
After Death Communications…WOW!
Prayer Treatments: Lightworker's Log
Adventures in Greece and Turkey
Return to Light: John of God Helps
Proficient Wisdom Scratching the Surface
---