"We are the White Winged Consciousness of Nine and we are here to report to those who wish to awaken from the dream within the dream. The erasure of your (3D) world moves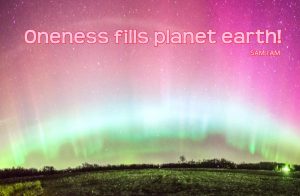 forward as all on planet earth sense the energies of Oneness. The Oneness within these energies secures a more steady spot in placement upon the earth of Oneness (the New 5D Earth). The reality of many people now dissipates into this Oneness while those not yet awakened become mired in the disappointment of separation. This separation tears apart all those wishing to remain within it; by this tearing apart, we mean the separation keeps those at a distance from others within the Oneness.
"There is no blending of the two when it comes to families, to friends, to those that know the Truth. You many wish to interact with one another but the circumstances within each life will not coalesce. The interactions between those in separation and those in Oneness will not be as strong as days past. The interactions to those in separation from those in Oneness will be, for the most part, planned events, events where plans have been set aside to address those in separation. And yet, this addressing will not occur under the best of circumstances, for those in separation will be hindered with many issues. These issues will keep them in the separation in which their soul seeks to dwell.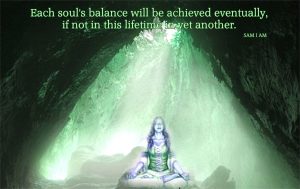 "Those within the separation are living within their soul plan and shall remain in separation throughout this lifetime. We ask that those in the state of Oneness know that each soul has made a choice. Each soul's balance will be achieved eventually, if not in this lifetime in yet another. And we ask you to have patience with those still mired in the throes of separation for the Oneness of which all seek lies within.
"We are the White Winged Consciousness of Nine and we are here to report on the steadiness of the Oneness which fills planet earth."
Consider Ascension Tools & Resources To Support Your Spiritual Growth.
Experiences of good often increase when we concentrate on inspirational thoughts. Find more channeled messages in "Book of One 🙂 Volume 1″ available through New Leaf Distributing at , Book of One 🙂 Volume 2 OR visit SAM I AM Productions to support the author by purchasing books there and not through greedy corporations. Loving You!