"The return to Oneness is an easy process if one makes it so. And yet, with the egotistical ways of the ego's public persona, it is quite difficult to look upon all others as ones self.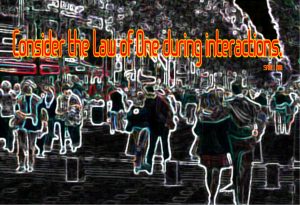 This is the process in the Law of One, as you well know. It is only through seeing another as one's self that this law becomes firmly rooted in your world. Know that as each day passes in your time/space continuum, the Law of One becomes closer in consciousness for all of humanity, for this Law of One is a necessary construct to assist with the return to Oneness and end the illusion on earth. We ask that all consider the Law of One during their interactions with others.
"We are the Lemurian Council of Twelve and we are here to assist and guide those that seek our assistance."
Experiences of good often increase when we concentrate on inspirational thoughts. E-mail comments and questions at the Contact Page and visit SAM I AM Productions to support your Self as we collectively move through these chaotic times. Loving You!