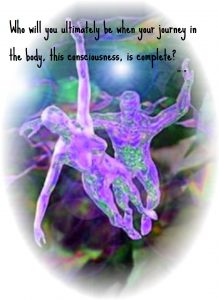 "Know that all is well as we move though these portals of increased consciousness. Remember, not all souls chose this increasing state of awareness so it is wise to carry your vibration within yourself and keep centered while moving though what is left of the 3D maze of consciousness.
"We are the White Winged Consciousness of Nine and we shall continue to guide all who wish to move forward into increasing states of awareness of oneself, of the universe, cosmos and ultimately, the illusion of time/space. We leave you with this thought:
"Who will you ultimately be when your journey in the body, this consciousness is complete? Will you return to play the game of illusion again or break free of the illusion to dwell within the Ultimate Reality of non space and time?"
Experiences of good often increase when we concentrate on inspirational thoughts. E-mail comments and questions at the Contact Page and visit SAM I AM Productions to support your Self as we collectively move through these chaotic times. Loving You!