The immense beauty of earth is all around us, but how much do we focus on it, on the good things of earth life? Consider just one beautiful triad life, the life of a butterfly. The seed of a butterfly grows inside out to first morph into a caterpillar, which enjoys life in the Present Moment, as it knows it, crawling in an limited area, eating leaves, if only for a short period. And then it finds a safe place to make a beautiful cocoon, the inside of which will offer sanctuary in the Present Moment while the life form evolves yet again.
As time passes a beautiful butterfly is born, inching its way out of the cocoon, ever so slowly, until, at last, it breaks free of the cocoon and soars into the sky, for yet a new life in the Present Moment, new areas, new adventures, unknown to the caterpillar nor seed.
This is where we are in our stage of human evolution. We have come to the point where it is time, for some, to build our cocoon, for others to break free of the cocoon, but we shall never again begin as a seed nor experience a limited life. So enjoy the Present Moment and find the beauty within our world!
Stay strong as the human race makes its adjustments and know we are never alone, for a company of angels hovers around us at all times. And those angels are a part of our very own Self!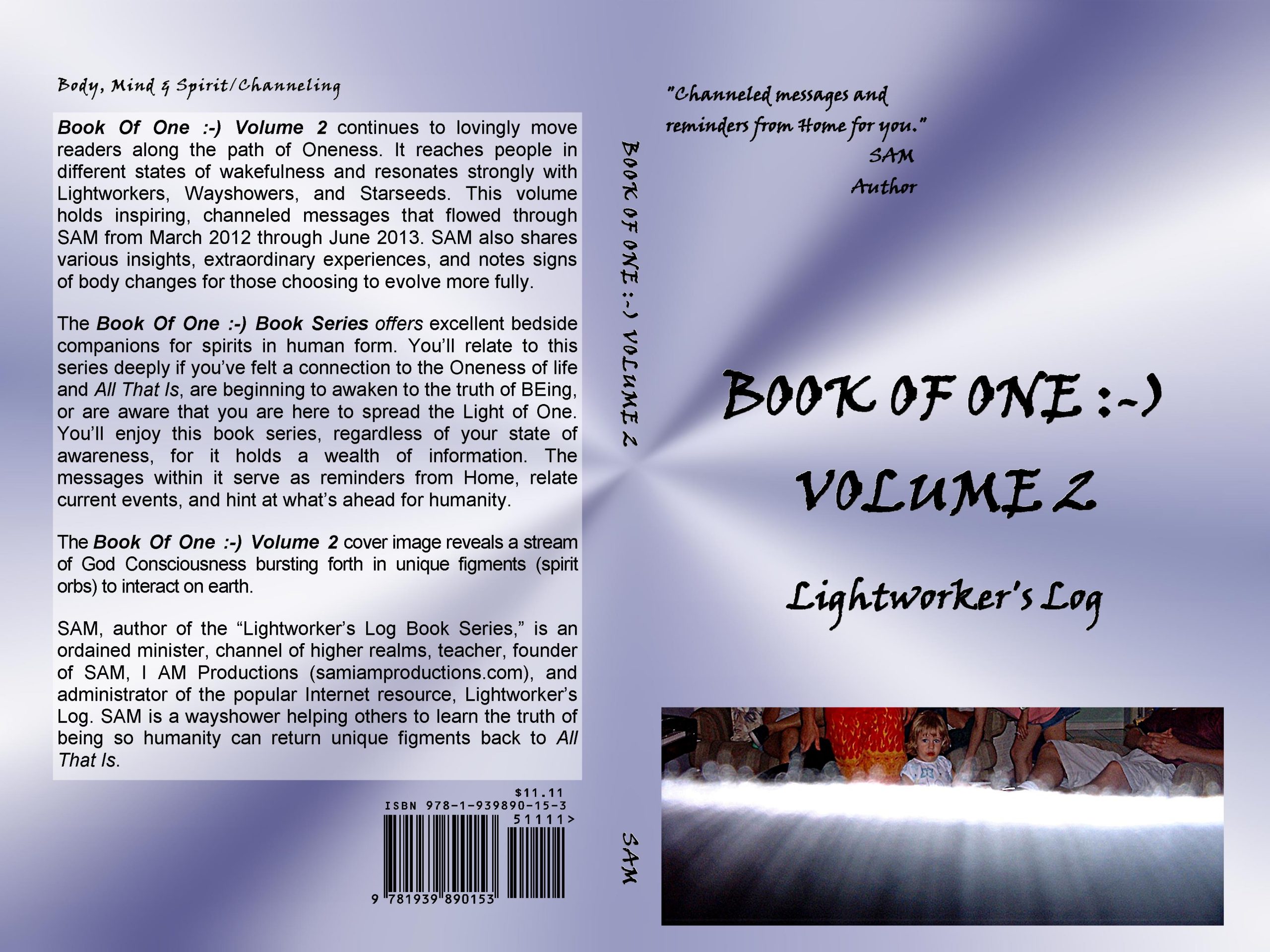 Consider an inspiring bedside companion such as Book Of One Volume 2 available through New Leaf Distributing at http://go.newleaf-dist.com/scripts/ps?TEMPLATE_SELLSHEET.PUBLIC~iact~handle=117695
Support those who support you.
It is as simple as that.
Comments, questions and suggestions welcome at the Contact Page. Support your Self or a loved one with an inspiring bedside companion. Visit SAM I AM Productions to support the author by purchasing books there and not through greedy corporations. Loving You!
Visit The Lightworker's Log Main Page