Compassion, what is it? Compassion is feeling, a heart opening seemingly caused by the appearance of trials and tribulations experienced by another that may be a human being, an animal, or even a plant or tree. Compassion is that feeling one experiences upon seeing what appears as negative expressions/experiences detrimentally affecting situations, people and/or locations.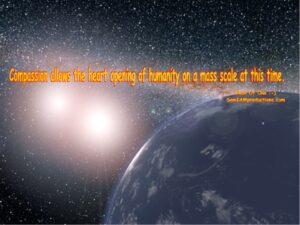 Compassion allows the heart opening of humanity on a mass scale at this time. And moving forward in evolution humanity now assists, quelling efforts of long ago to lay blame or further feed negative experience. Evolution now quickens in the hearts of many upon earth in the form of actions assisting those affected by negative circumstances. Assistance is varied and can be through prayer, meditation and visioning more positive circumstances, through physical assistance, giving, but it is never with the intention of furthering the disruption or negating positive loving energies (as in bogus fund-raising).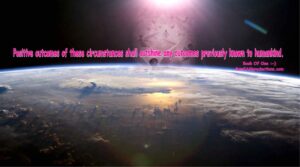 As humanity continues to move through the purging, cleansing, transmutation of negative energies by bringing them up to the surface to be recognized and cleared, for it is only through this process that the clearing occurs completely, higher frequencies are obtainable for all those within and upon earth.
Know that as these days more forward in what many perceive as negative circumstances the positive outcomes of these circumstances shall outshine any outcomes previously known to humankind. The art of compassion is seeing circumstances for what they are and assisting as guided by karmic responses of each individual on the Path.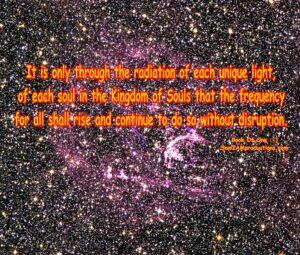 The key to spiraling up the spiral of evolution is knowing: each circumstance may be faced with a frequency much different than in the past.
Everything on this website is free and donations to keep it operating are very much appreciated. Support those who support you.  It is as simple as that. Connect through the CONTACT page!