Enjoy this Book Of One : – ) Volume 6 excerpt!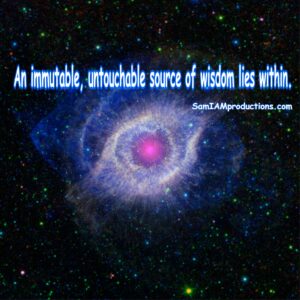 Within our own unique state of awareness there exists an immutable, untouchable source of wisdom that is rarely expressed nor experienced if we remain caught up in the everyday state of what seems as outside ourselves. This source if free, unerring, and always ready to guide throughout chaos, confusion, times of trails and tribulations and other states that may lead us down a spiral of what seems as never-ending despair. There has never been a more opportune time to tap into this source of wisdom than now during what many refer to as the times of gross duality, where we seem to struggle against our own heart-centered Self.
Knowing that we are each our own universe, unfolding Consciousness from within helps to carry us through the maze of what appears as outside interference always striving to pull one down the spiral of Consciousness. Continuing to be pulled into the drama of separation, judgment and states of awareness outside own heart-centeredness is paramount to saying, "Forget about evolving consciousness, allow me to stay in a cocoon of ignorance where I seek outside my Self for answers to questions brought about by outside forces."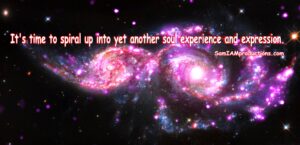 It is not, nor has it ever been our intention as souls to remain in a state of ignorance, nor to continually remain in a circle, repeating experiences and expressions. As souls we have entered into this current state of Consciousness (oops, it's gone, having been in the Now Moment!) to at one point (and this is the time) spiral up into yet another soul experience and expression. Yes, that most likely means as unique individuals we leave behind EVERYTHING previously expressed or experienced, but it is now the only way to spiral up to yet another unique expression and experience we as souls came to unfold.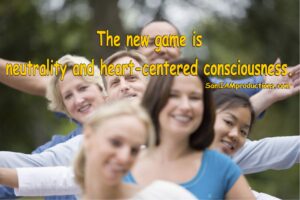 So, as we continue to pay attention to what is in each of our own unique energy fields let us be aware of our own frequency, at which time we can determine the frequency that seems to invite us to play. Does that external frequency take us out of our higher heart-centered awareness? Does it raise our frequency to greater states of awareness without subtle manipulation? Does it cause us to spiral up or down in our state of awareness, causing states of duality? Let us be clear in our intentions when initiating actions, for the new game is neutrality and heart-centered consciousness.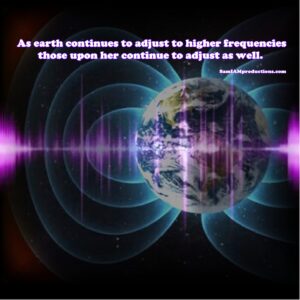 As a human, for many, many years, I have paid close attention to changes in the world, each step of the way, noting differences between unfretted human contact, and monitored aspects—designed to keep one in a state of duality outside the control of heart-centered stability. Some things came to my attention upon experiencing the use of so-called free tools and resources that crept onto my computer to delete programs that I'd paid for to make my mission easier. Some revelations came upon researching the original source of ownership or fully reading all rules and regulations of use, but the best revelations now come from heart-centered consciousness, knowing my own frequency and being able to not only sense the frequency of what seems as others, but the intentions behind so-called technological advances that can be used in non life-affirming ways. For me the best source of wisdom lies within, and as we move through these momentous days and nights of revelation our next evolutionary step as humanity will become indisputably clear.
~~~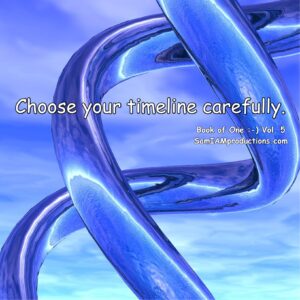 Unrelenting geomagnetic activity continues causing the usual body discomforts. It's clear; the time to 'bump up' is here, again!
Everything on this website is free and donations to keep it operating are very much appreciated. Support those who support you.
It is as simple as that. Connect through the CONTACT page!
Consider Multidimensional Living: Moving Beyond Astral Adventures to learn how the process of tapping into your very own Source of wisdom unfolds as a natural course.
Consider A Book. Support the author!