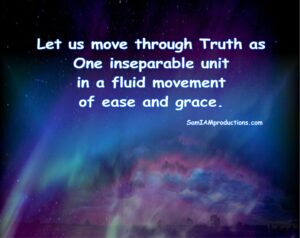 Humanity continues to barrel through eons of unbalanced states of living, to subsequently clear all unbalanced states, and return to the heart-centered Consciousness from which it derived. As a species of free will, humanity has allowed itself to experience and express in various ways unexperienced nor expressed in other states of Consciousness. But that experience and expression has now reached its fumigation point, the point where all will now be returned, albeit for some ever so slowly, to the Oneness it came to experience and express in human forms.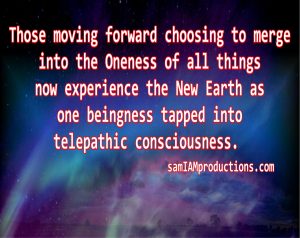 As these times continue to unfold in a fury of chaos in every imaginable way, and for some unimaginable ways, it is of the utmost importance to remain heart-centered and focused solely on the ultimate good of all humankind. It is but for a short time, in human terms, that these unbalanced systems will continue to operate, but it is a necessary time to bring all back to Wholeness once again. An unbalanced state of being must be experienced and exposed for what it is to be recognized and cleared, and that is what is occurring in this realm of awareness as all watch from what may be referred to as higher states of BEingness. This is not to say that those on earth are separate in any way, shape, or form from what may be referred to as higher states of BEing. It is merely a human tern used to assist in human understanding. All consciousness now on earth have, and still are, in multiple states of awareness and Consciousness in other what may be referred to as time periods in a time/space system.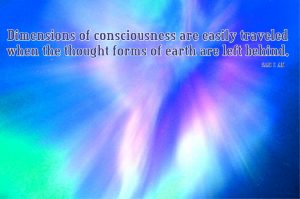 The experiment of allowing human consciousness to unfold at its own pace using free will is coming to an end, for some more quickly than others. But make no mistake: the BEingness of which all things live, and move, and have all BEing shall never change or be disrupted.
There is much happening that cannot be explained, nor ignored, so continue to focus on the BIGGER picture! Stay hydrated with good quality SPRING water, if you can get it, rest as needed, and eat wholesome organic foods. Consider, and play your role with intention for the highest good of ALL.
I cannot stress enough the value of keeping an inspirational book in print at bedside! More communications, and many of my experiences are documented throughout the "Lightworker's Log Book Series", especially in the "Author's Experiences" section of each Book Of One 🙂 volume.
This website, Lightworker's Log and published books have been solely supported by the author since 2009. This mission has resulted in a gross disruption in living circumstances, but knowing the immense importance of these times the work continues, albeit while now living in what many may refer to as "the belly of the beast," and yet protected and continually guided. If you value the information received please consider balancing receiving and giving with a cash or gift card donation sent via postal mail to: SAM, P.O. Box 39385, Fort Lauderdale, FL 33339-9385. P.S: Sandalwood and Myrrh Essential Oil is on my Manifestation List (formerly known as a "Wish List")
Consider boosting your vibrational rate with the Book of One 🙂 Series, which holds channeled messages, the Author's Experiences of moving between frequencies/dimensions of reality, ascension tools, light ascension symptoms, affirmations, and conscious living tips. As of Summer 2022 the Book of One : – ) Series consists of 6 volumes.
The paypal account has been closed. Comments, questions and suggestions welcome at the Contact Page.