As we continue to move through this unfolding process, the Lotus of Becoming, it's vital to concentrate on areas that need clearing, cleansing and transmuting; hence, the very reason for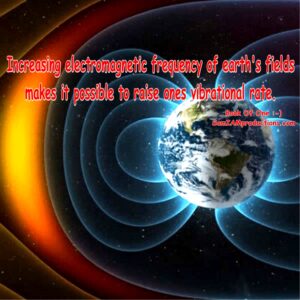 Cosmic energies that continue to offer everything needed for the task. Moving though this process of unfoldment is a natural process we, as souls, have experienced many, many times. Yet, the current process is one that has never been attempted on any plane of consciousness, nor in any aspect of time and space. Humanity is gifted with this unfolding at a pinpoint time on Earth and all are feeling the effects of this Great Cause. So buckle up and know Earth will continue to experience these effects of Becoming, the unfoldment of Consciousness.
I cannot stress enough the value of keeping an inspirational book in print at bedside! Consider boosting your vibrational rate with the Book of One 🙂 Series.
Comments, questions and suggestions welcome at the
Contact Page.
Remember, a physical book in hand cannot be erased digitally, does NOT erupt harmful microwaves, and is easier on the eyes and soul than gadgets.
Inspiring and meaningful, The Book of One : – ) Series holds channeled messages, the Author's Experiences of higher realms and moving between 3D and 5D, ascension tools, ascension symptoms, affirmations, and conscious living tips to move through daily life. Inspire yourself today with a perfect bedside companion. As of Summer 2023 the Book of One : – ) Series consists of 6 books: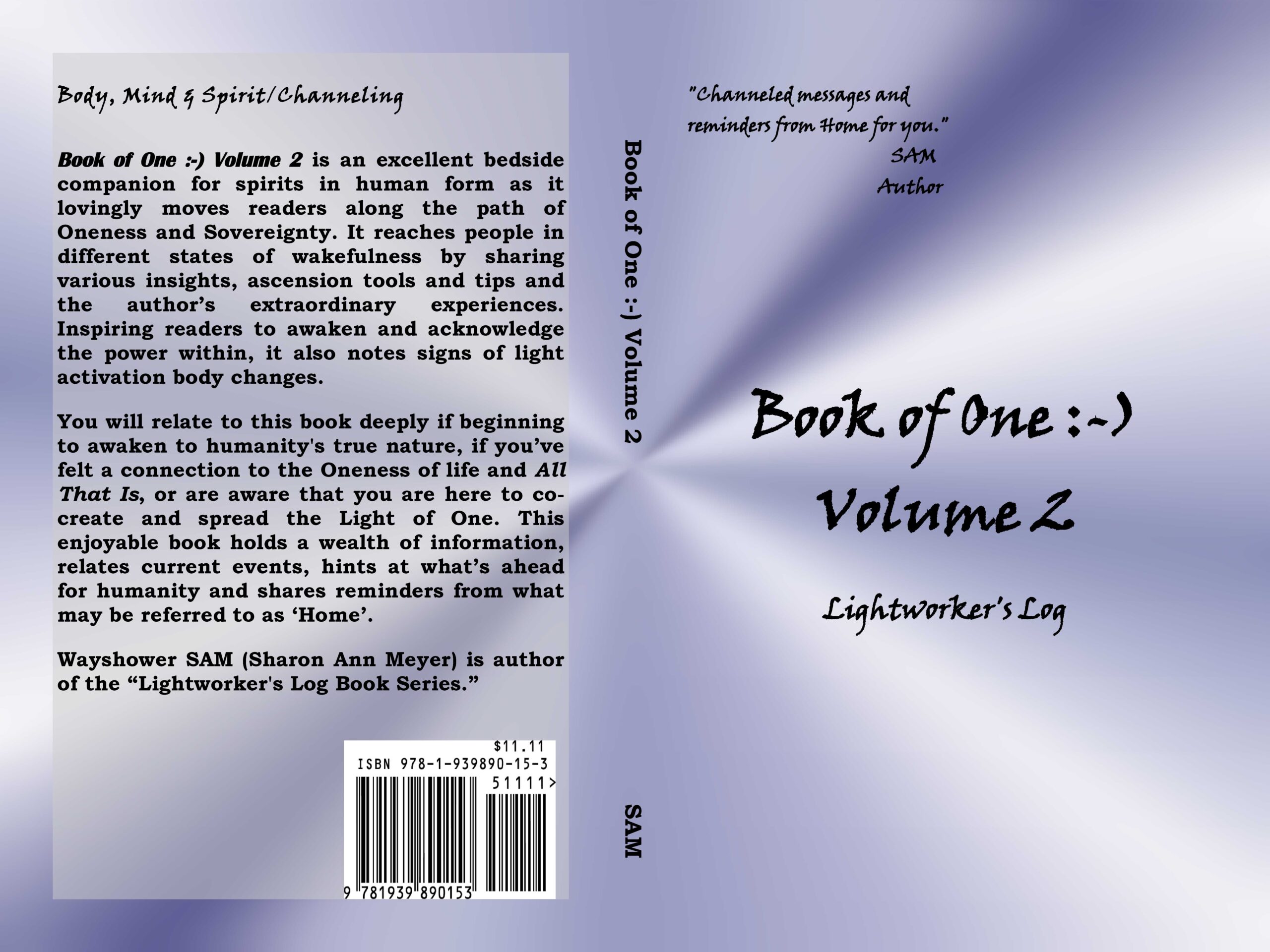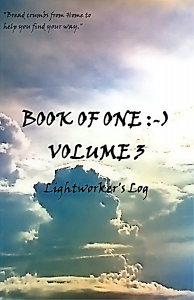 Book of One : – ) Volume 4 Lightworker's Log helps humanity to deal with world events and body changes. It holds various insights, extraordinary experiences, notes signs of body changes for those choosing to evolve with Mother Earth and offers affirmations and conscious living tips. You'll relate to this book deeply if you are beginning to awaken, have felt a connection to the Oneness of life and All That Is, or are aware that you are here to spread the Light of One. You'll enjoy this book regardless of your state of awareness for it holds a wealth of information and ascension tools.
Book Of One : – ) Volume 5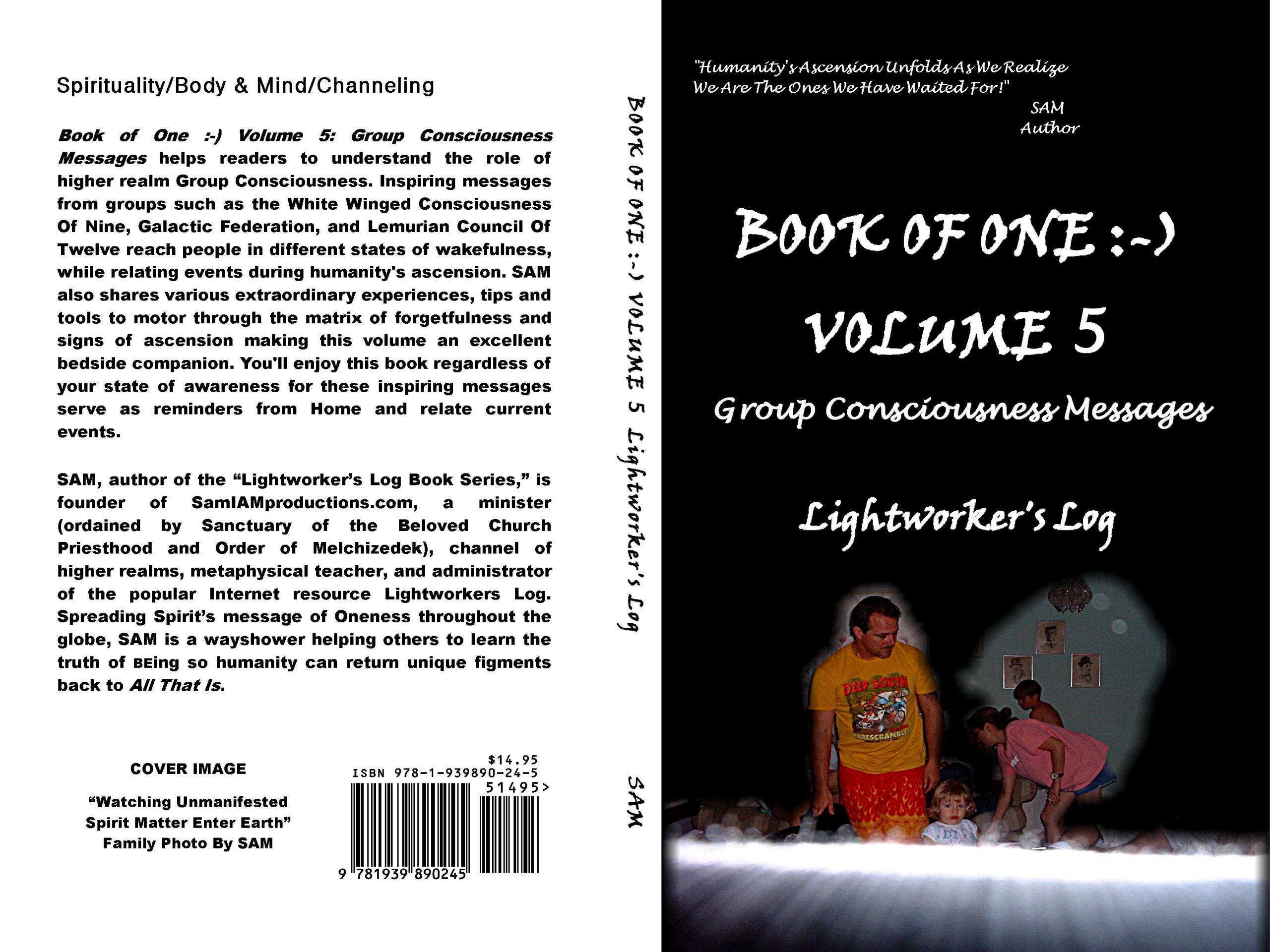 This volume,

Book of One : – ) Volume 5: Group Consciousness Messages

helps readers to understand the role of higher realm Group Consciousness in humanity's ascension. Inspiring messages from groups such as the White Winged Consciousness Of Nine, Lemurian Council Of Twelve and the Galactic Federation reach people in different states of wakefulness, while
relating earth and ethereal events during humanity's ascension

. SAM also shares

various extraordinary experiences

making this volume an excellent bedside companion. You'll enjoy this book regardless of your state of awareness for the messages within it serve as reminders from Home, relate current events, and hint at what's ahead for humanity. This volume holds an Index to make finding topics of interest much easier.