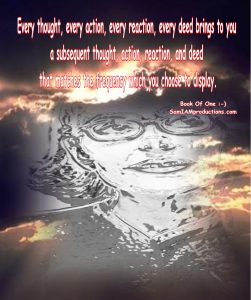 "Stay clear in your intentions. The actions you choose create the world you shall see within your own illusion. Stay clear in your intentions for every thought, every action, every reaction, every deed brings to you a subsequent thought, action, reaction, deed that matches the frequency which you choose to display at this time. All thoughts, all actions, all reactions, all deeds bring to you the subsequent world in which you shall live in coming times. Be clear in your intentions and know that as you move through this process of becoming more in tune with the higher realm of consciousness frequencies, it is with the utmost respect that we, the White Winged Consciousness of Nine and those of the higher realms of frequencies ask, 'be clear in your intentions'. For it is only through conscious thought, conscious action, conscious reaction, and conscious deeds that one moulds and lives in a world that is free of discord, that is free of disharmony that is free.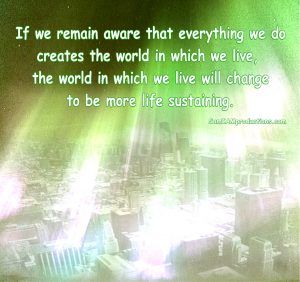 "As the freedom of the soul further unfolds within this galaxy in which you live and move it is with the utmost respect that the higher frequencies coalescing, merging with humanity ask all, 'Be clear in your intentions'."
So, following news updates, no matter from what source, creates the experience that our physical body chooses to have. Although it may seem difficult to 'lay low' and focus only on positive, neutral activities and thoughts; if we remain aware that everything we do creates the world in which we live, the world in which we live will change to be more life sustaining.
There's a lot of stuff going on and my ego keeps thinking it needs to 'check in' and see what's unfolding. Yes, it is a matter of rewiring the nervous system, which is done slowly, for me at least. But this I that doesn't exist believes this process is closer to fruition than it was years ago. Now the soul concentrates on theosophical, Rosicrucian and my own teachings, things that come from deep within my soul. And so, habits change yet again.
Find more inspiration and information pertinent to current times in the two later volumes of Book of One  : – )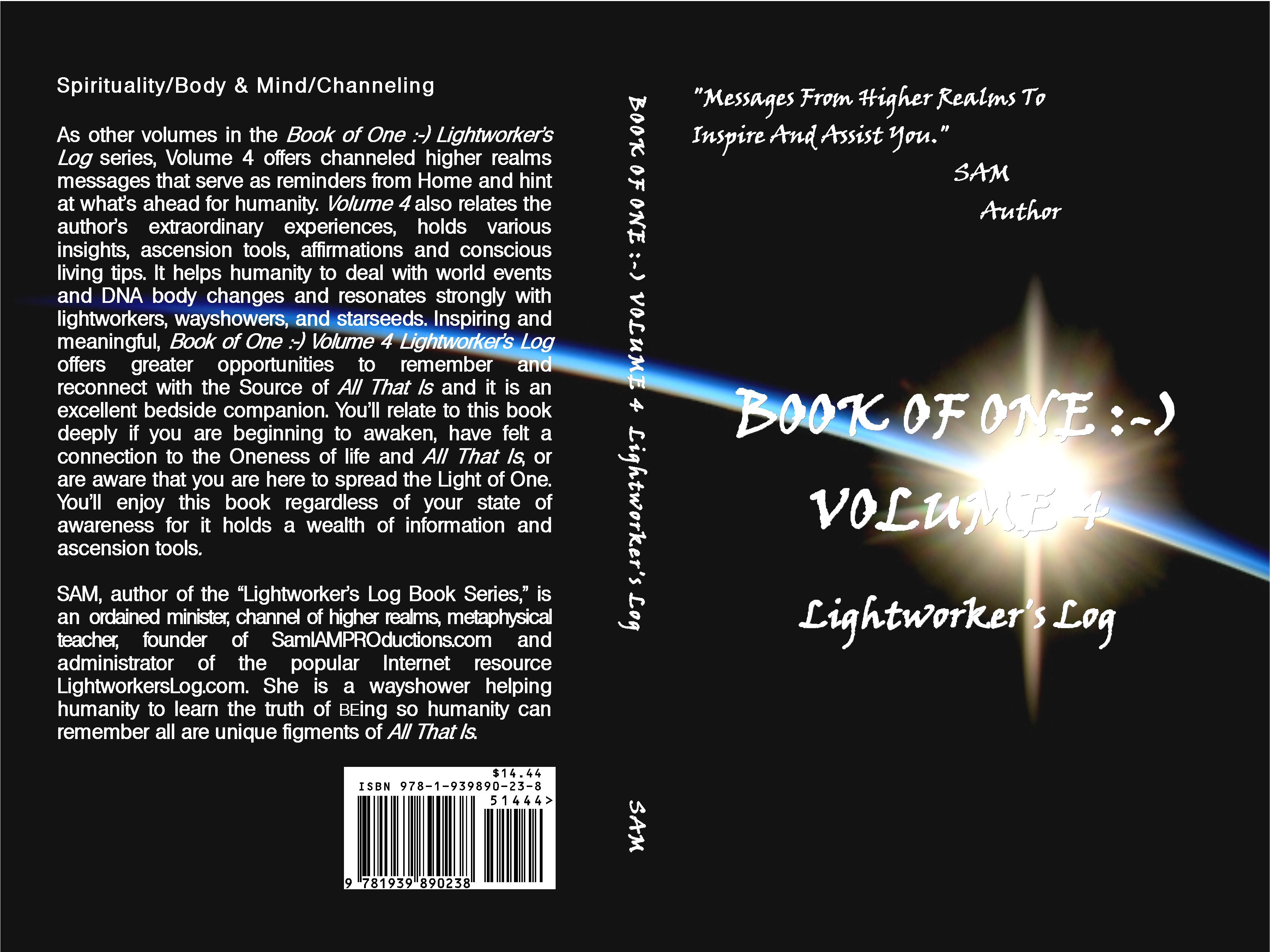 Inspiring and meaningful, Book of One : – ) Volume 4 Lightworker's Log In this volume: reminders from Home; various insights; extraordinary author experiences of moving between 3D and 5D ; signs of body changes; affirmations; and conscious living tips.
Book Of One : – ) Volume 5 Lightworker's Log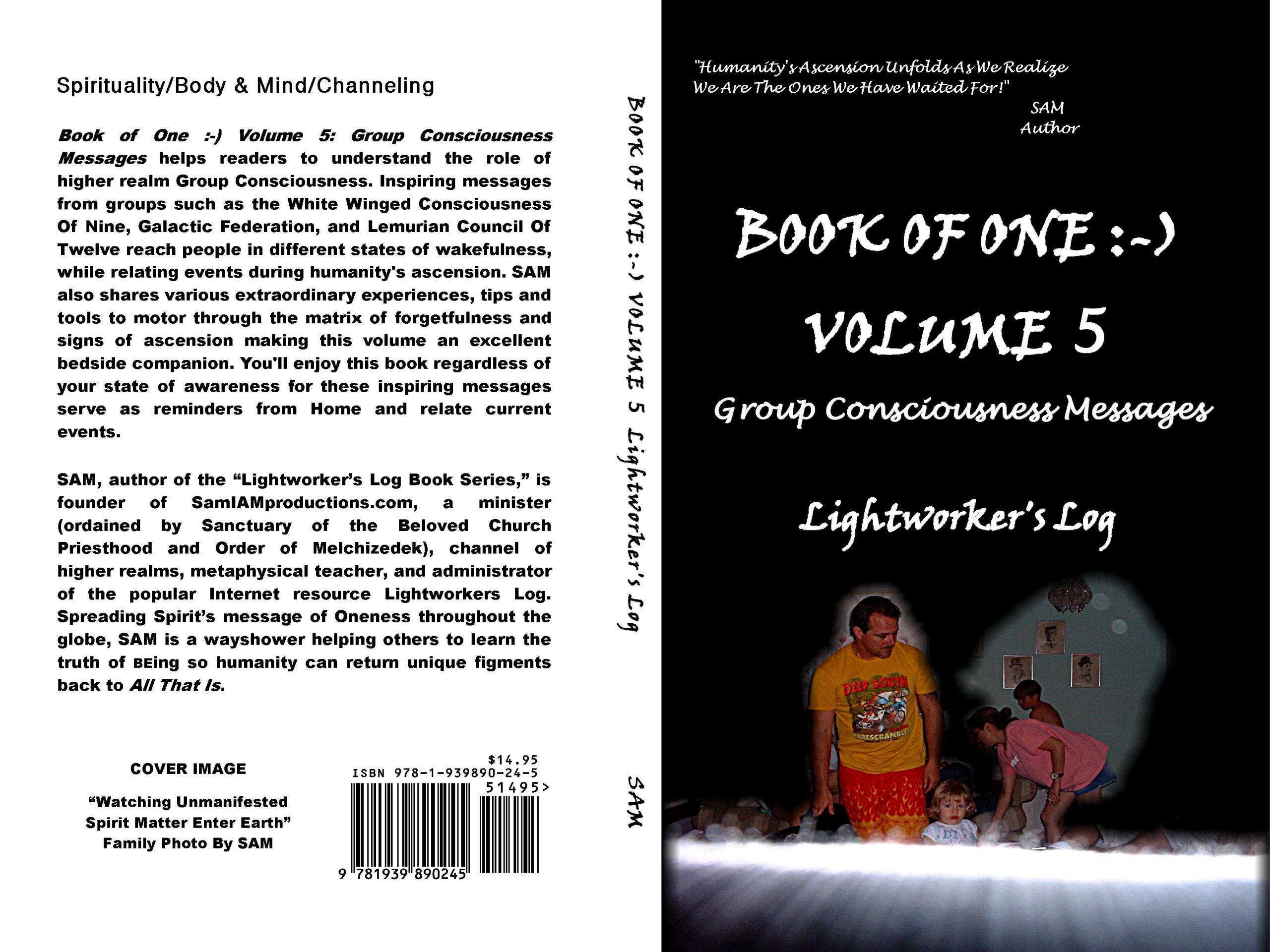 Book of One : – ) Volume 5: Group Consciousness Messages holds inspiring messages related to current earth times from groups such as the White Winged Consciousness Of Nine, Lemurian Council Of Twelve and the Galactic Federation. SAM also shares various extraordinary experiences making this volume an excellent bedside companion.