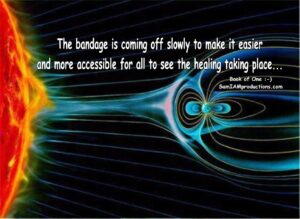 We are ripping the bandaid off. The  … ready to be purged. By … thinking that safety exists underground.
The bandage is coming off slowly to make it easier and more accessible for all to see the healing taking place beneath the … those upon and within the earth.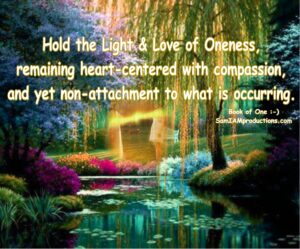 Let it be known that as this process takes place … know that those holding the Light and Love of Oneness, remaining heart-centered with compassion, and yet non-attachment to what is occurring, will continue to be guided while tapping into the very own soul Self that has created the disturbances within the experience and expression of a human living upon and within the earth.
Death is Natural
Many of my experiences are documented throughout the "Lightworker's Log Book Series", especially in the "Author's Experiences" section of each Book Of One 🙂 volume. Consider boosting your vibrational rate with the Book of One 🙂 Series, which holds higher frequency communications, the Author's Experiences of moving between frequencies/dimensions of reality, ascension tools, light ascension symptoms, affirmations, and conscious living tips. As of Summer 2022 the Book of One : – ) Series consists of 6 volumes. So support your Self or a loved one by purchasing an inspiring bedside companion. The paypal account has been closed as a means of WALKING OUR TALK by not feeding aberrant energies that attempt to control by limiting access to funds. To purchase any of SAM's PRINTED books, contact the author or use associated links. In 2023, FREE shipping/handling WITHIN the U.S.A. Within the U.S.A, you can purchase any of SAM's PRINTED books through the author by sending the rounded off dollar cash amount of the book ($11.11 would be $11 while $14.95 would be $15), the book name, your email address for verification of order received, name and mailing address to SAM, P.O. Box 39385, Fort Lauderdale, FL 33339-9385.
There is much happening that cannot be explained, nor ignored, so continue to focus on the BIGGER picture! Stay hydrated with good quality SPRING water, if you can get it, rest as needed, and eat wholesome organic foods. Consider, and play your role with intention for the highest good of ALL.
Comments, questions and suggestions welcome at the Contact Page.