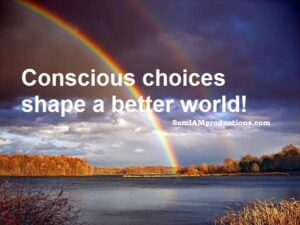 Looking out the windows of my lovely two-story apartment, one cannot avoid seeing consequences of rash decisions. Since I live in a senior community there are many people who, even now, continue to wear masks, despite numerous so-called miracle shots with so-called 95% efficacy, and so-called safe and effective for use, and those people, quicker than ever before, are the ones that continue to pass into another state of energy.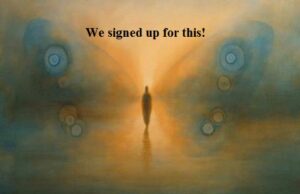 Many years ago, while studying the Science of Mind, taking classes, and continually changing my state of perception, there were numerous times when certain teachings became cemented in the brain I refer to as my own. One of these times, as mentioned in my third book, Lightworker's Log: Transformation, occurred upon hearing of Ken Wilber's work, which uses quadrants of thirteen to describe human development. Different mindsets held within humanity are clearly displayed in this community, alas, based on what I recall of Wilber's work, they seem focused on the lower levels of awareness…particularly for those who continue to follow government rules to keep their jobs.
Each person that makes their transition here always leaves behind an apartment of belongings, some, being hoarders, have many, many possessions, some have very few, but all apartment contents are left for disposal by a duly appointed relative or friend documented on paper with each yearly lease renewal. Those who have not completed the required document, perhaps not having a relative or friend to honor with this duty, face the consequence of having their beloved possessions tossed into the garbage, for life must go on, rules must be followed, and new tenets must be in place within a certain time frame. Therefore, every single possession is broken down, bagged up, and carelessly tossed into the garbage bin. I know this because I see it on what seems now a weekly to monthly basis. Scores and scores of what could be 'good stuff' to those in need is quickly disposed of, regardless of whether it's old or new, regardless of what caused the transition. And just to be clear, this procedure has been in place for many, many years, not just three or four.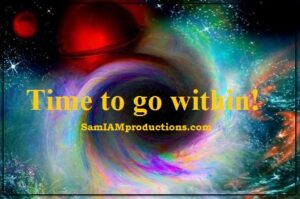 So, remember what you think is precious enough to purchase and keep for an uncertain future could be carelessly tossed away in short order (I'd say 'in the blink of an eye' but that would be inaccurate for viewing the process from my windows I see it sometimes takes hours for the maintenance crew to break-down and haul stuff into the garbage bin.). Ponder this, think of loved ones and those in need, and consider cleaning house in a different way.
Consider Book 3: Lightworkers Log 🙂 Transformation
---