Let us approach the subject of 'natural disasters' from a different point of view…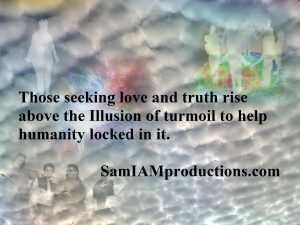 Consider that humanity now lies on the precipice of a deep well, some having already fallen into that deep abyss of what seems as nothingness. Consider that falling down into that dark abyss one suddenly realizes it is not so disastrous after all. This is the space humanity now finds itself in, in the process of seeming to lose all things dear through 'natural disasters' that many find unavoidable.
As each 'natural disaster' occurs those affected by it seek out and find new ways to live, some suddenly recognizing the limited life lived before the 'disaster'. For it is sometimes only in losing all things dear that one moves out of the cocoon of comfort and non-growth. As each disaster occurs one must ask, "Is this part of the process of ascension? Is this then part of the very awakening to greater aspects of living and Self that one agreed to before birth?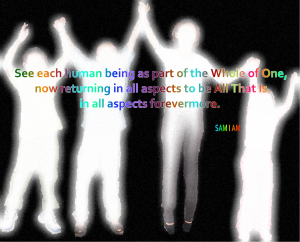 We of higher realms support all in their effort to become more, to reach out and help another, if called to do so, and to achieve a greater state of unlimited BEing and living than ever before. For it is only though increased connection with one's fellow humans that humanity shall awaken to the truth that all are One, unlimited in creation.
Experiences of good often increase when we concentrate on inspirational thoughts. E-mail comments and questions at the Contact Page and visit SAM I AM Productions to support your Self as we collectively move through these chaotic times. Loving You!