Enjoy this Book Of One 🙂 Volume 6 Excerpt!
Never before in the history of humanity have we experienced the purging, clearing, cleansing and transmuting that occur constantly now. In this time of massive change, we are moving through states of awareness quicker than many can even begin to comprehend, and currently during a geomagnetic storm of intensity (G3) unmatched by any I've felt to date, we are all sensing this change in one way or another. Earth's density is slowly and painstakingly dissipating as Cosmic energies continue to bombard us bringing up outdated ways of living of being.
For what seems as a 'me' in a physical body it has been a most arduous time, with this recircuiting period now lasting more than a week, of gross physical maladies, but thankfully uninterrupted, somewhat, by what seems as outside forces in the guise of other people. I have come to recognize the lack of family or personal relationships as gifts, contracts agreed to as souls, to allow this period of great unfolding.
Nothing is outside, it is all within waiting to unfold at the appropriate time, and for me, this process has continued at a rapid pace since Wendy's suicide. As a human mother it is not pleasant to hear, "The last of your distractions have been removed," but that is exactly what popped into my brain after her physical death. As she noted in her suicide note, "I am so sorry, but I will not be a burden on anyone…" and so as one of her many, many, very valid issues, she decided to leave the earth on her own terms. And it is only now, more than six years after her transition that I am able to face what I know that happened and piece together bits of what I didn't know at the time of occurrence.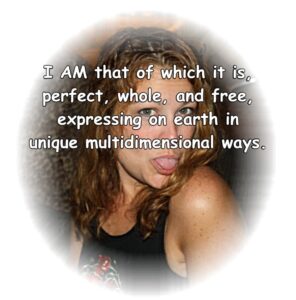 Wendy had a good job at a Fortune 500 company at which she was insured to the hilt, but after losing her job and the ability to pay for the medical, dental, life, short-term and long-term disability insurance, and the ability to fight for herself, she lost it all. In the blink of an eye, all the coverage and many, many doctors, which may not have even been aware of what each physician was prescribing were gone. HIPPA requirements made it impossible to fight for her. But even while she had the coverage it in no way assisted in her recovery but detrimentally exacerbated her physical, mental, and emotional health.
Sadly, the majority of her ills were caused by pharmaceutical drugs, from the pain killers such as Percocet and Vioxx that caused dead bowel — wrongly diagnosed as Crohn's disease — to investigational drugs, the first of which, Lupron, caused massive migraines, tinnitus and gross delusions lasting for many months. As noted in her suicide note, "This was not just about the mess my life is in right now. It's more about my physical and mental health deteriorating very quickly. The crohn's diesease diagnosis was bad enough. There is no cure. They have already cut a portion of my bowel out. If I had continued to live, during the course of my future they would continue to chop it out piece by piece until I was shitting into a bag. Everything I eat, even drink, is painful. That is no way to live. It's torture every hour of every day…."
"…I was given a shot of Lupron for my endometriosis which I was suffering from at the time. I was told that it was still in the testing phase but there were no known side effects at the time. That night, I suffered a horrible migraine. I took alleve and went to sleep. When I woke up the next morning, I had the tinnitus. After having numerous tests done, MRI, hearing tests, etc. they diagnosed me with just the tinnitus, nothing wrong with the brain.
I believe that shot of Lupron and the tinnitus that followed was an omen of things that are happening now. I have never in my life suffered from any mental illness of any kind. I believe that I have what is known as Lewy Body Dementia. These are the symptoms that I have been suffering from or have suffered from during the last 12 months. Beginning with balance issues during exercise and yoga. My left foot dragging and tripping myself when I am walking. Changes is thinking and reasoning. Confusion and alertness that varies from one moment to the next or day by day. VISUAL HALLUCINATIONS AND DELUSIONAL THINKING WHICH LASTED FOR 4 MONTHS!!"
The full prescribing Revised March 2020 information for LUPRON DEPOT notes, among many, many more adverse side effects: headache/migraine, depression/emotional lability, delusions, memory disorder, personality disorder, suicidal ideation and attempt, and Neuromuscular Disorder.
Of course, adverse side effects, particularly the migraines and delusions, resulted in even MORE misdiagnoses, MORE multiple, now mental hospitalizations, and more investigational drugs. The last injected investigational drug, INVEGA SUSTENNA, caused numerous conditions such as significant memory loss, neurological (her entire body shaking as in gross disruption making it difficult to function) and other disorders along with what she referred to as a two inch gap in her brain, stemming all creativity and genius expressed during earlier years of life. (By the time she agreed to this treatment suicide was already planned and she just agreed to be injected to get released from the mental hospital.)
The full prescribing Revised June 2017 information for INVEGA SUSTENNA notes, among many, many more adverse side effects: akathisia, extrapyramidal disorder, tardive dyskinesia, motor and sensory instability, impaired judgment, thinking or motor skills, psychotic disorder, schizophrenia, tremor, vertigo, skin and subcutaneous disorders, and headache. It is not approved for use in patients with dementia-related psychosis.
She lasted two days upon getting a new and better job. "…I forgot how to do the job. How to do math, set up a computer, make phone calls. All of these things overwhelmed me just thinking about doing them. The worst? The loss of my personality. The loss of my emotions. Nada. Nothing there, nobody is home anymore. I am a shell. A body. IN HELL EVERY MOMENT OF EVERY DAY AND NIGHT. There is no cure for what I have. Physically or mentally. It will only continue to get worse. I will continue to live in hell, torturous hell for the rest of my life. That is not life. That is not being alive. THAT IS NOT LIVING. I DO NOT WANT TO SUFFER ANYMORE. I DO NOT WANT TO LIVE ANYMORE. I WILL NOT BE A BURDEN ON MY FAMILY OR TO ANYONE. And the system can't fix me. There is no cure…"
And yet, while doing everything she would allow me to do with or for her—which was much less than what I as a physical mom wanted to do—and through observing the changes as she lived with other family members, and after her transition, I knew it was not my charge to get distracted from my soul's role and take on the medical industry, but to remain steadfast in creating, bringing in light and sharing breadcrumbs from a greater state of awareness, while maintaining the ability to see all states of awareness as soul experience and expression.
"…I can not live in continued suffering for any of you and it would be wrong and selfish of you to ask me to do that. Are you thinking this was selfish of me to take my own life? I believe it's the most unselfish thing I could have done for all of you. Would you have liked to continue to watch me deteriorate? Who would have been taking care of me? That's the point. I am suffering no more, I am sorry for the pain you will feel with my death. But everyone dies. I just chose to go on my own terms and peacefully. There is no better death then going to sleep and not waking up. That is the death you would wish on the people you love… I'm just sorry that I had to go before you all but I believe it is the right thing for all of us. They can only really diagnose brain disease during an autopsy so please, have them check me for it during mine. I am at peace with the decision I have made. I am ready, have been for a few months now…"
It is now clear that this is the time to come clean, to tell SOME of her tragic story. As humans we each are here to play a role during this dismantling of the old world systems. Please consider your unique role and be grateful for those that make that role possible to unfold the process of mass awakening for all humanity.
"…Again, I am sorry for the pain you must be feeling with my passing. But I am not sorry for no longer being alive. I had a great life! I worked hard, had a great family and good friends before this brain injury started taking my life away from me…. Please do not feel guilty, none of you. No one could have stopped me from ending my life when I chose to do so…. "
"This was my decision and it's not because of depression. It's because it will never get better for me. Only worse. My health, physical and mental is why I chose to do this. I felt no pain at the end. I was not afraid. I do not have second thoughts. I had a drink and went to sleep, that's all. I love you all, be there for each other…But with my deteriorating mind, she would have been taking care of me. I love you all and I am sorry, but don't mourn me long because I am free!"
Lest you think this is an odd occurrence, here is a report from yet someone else: …23 year old woman with an unknown neurological condition died 'suddenly and unexpectedly' in her sleep (memories of WOW!). The standing Committee on Health, Aged Care and Sport have been hearing from Australians who have felt neglected and ignored after seeking help for long Covid or adverse effects to the Covid jabs. The inquiry was told that Amy Segdwick died "suddenly and unexpectedly" in her sleep in April last year after she experienced negative side effects from the P vac . …. Amy noticed she had (what sounds as the same experience WOW had after expermental drugs injected) numbness in her feet and became unbalanced over the month in between vac cines. … had trouble standing and walking… (Bottom line: be careful in the world of seeking outside yourself for experts because side effects are regular and rampant.)
PLEASE be aware that EVERY synthetic substance has side effects and if you must take them at the very least get a full package insert (info up to only 2017) from the pharmacy to see what the side effects may be. AND, recall that energy flows where attention goes!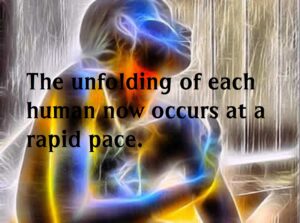 Speak up if you feel the need to do so, step up and be counted as making a positive difference in the world. EVERYTHING is now coming to the surface to be revealed and cleared…
And so with that being noted, and also revealing that when prompted to journal I NEVER end up writing about what I originally thought, I will outline what this physical body experienced during these last ten days so that anyone who follows this Path will know they are not alone. Keep in mind, we will continue to experience these periods of 'bumping up', never staying too long in any state of awareness, UNLESS we succumb to the sick-care system currently being dismantled.
DISCLAIMER: Follow your own source of comfort and wisdom seeking care from experts that do not exacerbate conditions.
Full Body Reset Signs: Keep in mind symptoms normally increase during increased geomagnetic activity, full moons, Equinoxes, Solstices, planetary alignments, etc. For me, they changed within a day or three (sometimes alleviated with herbs and supplements), except for the profound exhaustion…
Light Activation Symptoms are listed in the book.
Everything on this website is free and donations to keep it operating are very much appreciated. Support those who support you.  It is as simple as that. Connect through the CONTACT page!