Everything is a form of separation. Once one truly recognizes that, one is very careful about what one brings into their field of awareness. We are each our own multiverse, our own universe, our own galaxy. Everything exists within us and when we see what appears as something outside of ourselves, which appears negative or threatening or fearful; it is merely something we need to adjust within ourselves.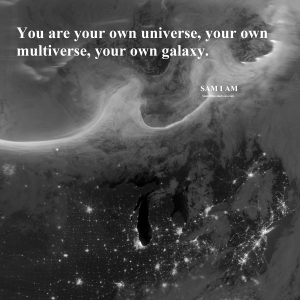 Yes, this concept can be difficult to comprehend for those with little knowledge, for those with blockages to the innate knowledge within all humans, all things. Once each seemingly separate human, object, awareness of separation is recognized and incorporated as part of ones self there can be no negativity. Recognizing that we as souls came to experience duality in all its many forms is the end game.
SAM I AM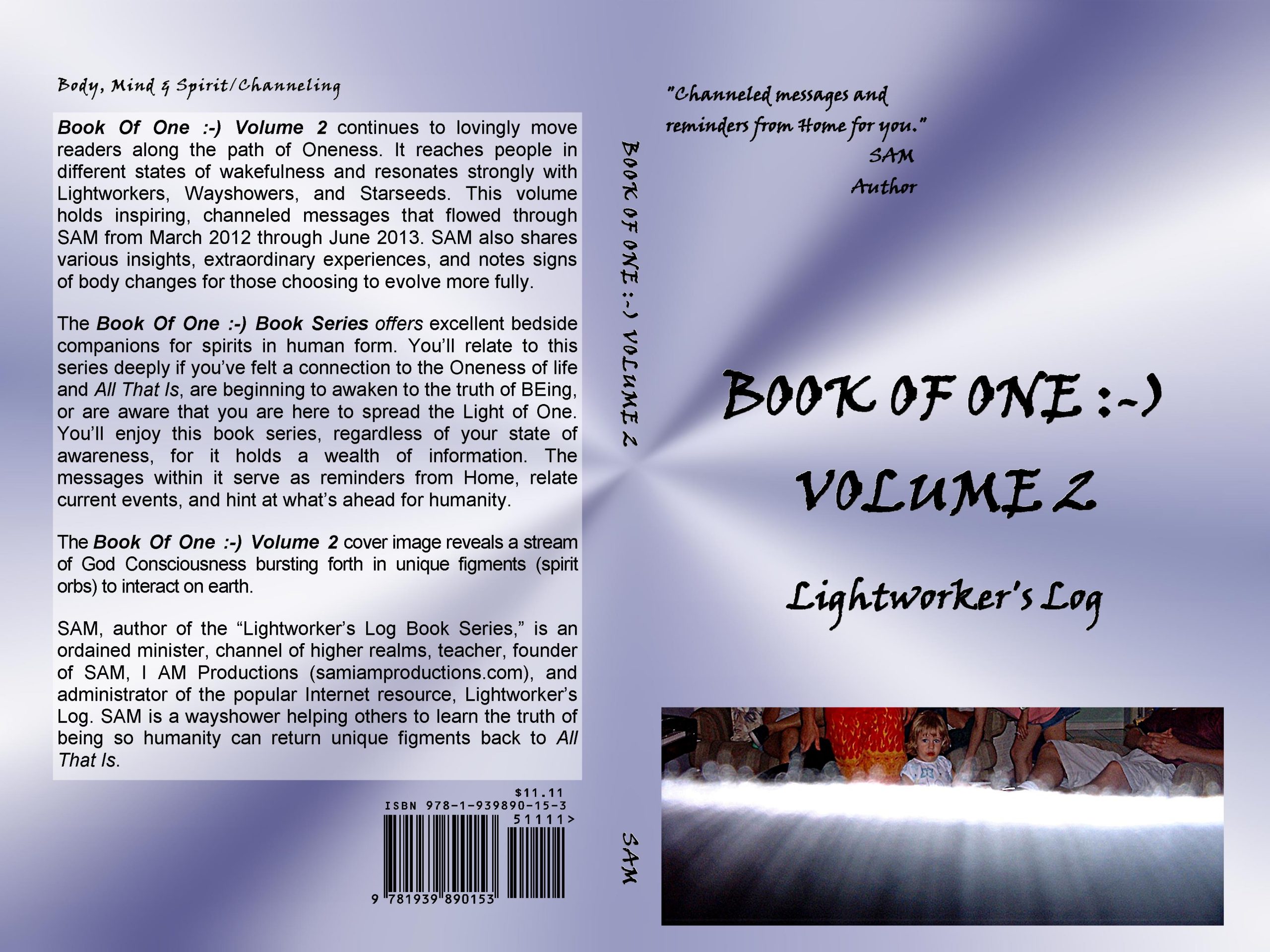 Consider an inspiring bedside companion such as Book Of One Volume 2 available through New Leaf Distributing at http://go.newleaf-dist.com/scripts/ps?TEMPLATE_SELLSHEET.PUBLIC~iact~handle=117695
Support those who support you.
It is as simple as that.
Comments, questions and suggestions welcome at the Contact Page. Support your Self or a loved one with an inspiring bedside companion. Visit SAM I AM Productions to support the author by purchasing books there and not through greedy corporations. Loving You!
Visit The Lightworker's Log Main Page