Enjoy this informative excerpt from "Book of One Volume 6: Multidimensional HU-man Messages".
"Frequencies within what appears as each unique human being continue to change at a rapid pace as various energies compete for position. These dualistic energies stem from multiple frequencies within the existing realm of humanity's current experience, and also extending beyond the current human experience, and reaching below, if the term may be used, to hold humanity within denser frequencies of what may be referred to as a historic past.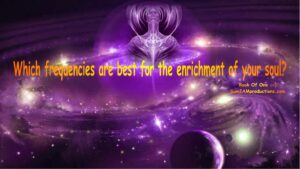 "As these multiple frequencies continue to compete at an ever increasing pace, those wishing, those aware, those striving to eliminate denser frequencies must do so both in what appears as the physicality of the human body and in the mind, the beliefs, the habits that seem so comfortably set holding one in a dense frequency, which imprisons not only the mind but the body as well.
"Cosmic energies bombarding earth at this time are beyond the scope of understanding; and yet, these helpful frequencies allow one's body to let go of denser energies through a purging and cleansing process unlike any known to date. As humanity continues to move through this process of competing, dualistic energies, each unique human holds the free will choice to choose which frequencies are best for the enrichment of its soul; and yet, this free will choice can be tampered with a rewiring process within not only the physical form itself, but stemming as from what appears as outside forces not willing to achieve higher frequencies disallowing the harnessing of power for but a few.
"The unfolding consciousness from what seems as within each human form shall continue for many years beyond the current forms on earth at this time. Those unique humans now moving forward, lessening the body's density, raising the frequencies to achieve greater accomplishments than ever known to man at any time, shall further pave the way for the future humanity to come. This futuristic humanity shall feature a much less denser form more in tune with the ethereal form humanity first took on to experience and express upon a globe called earth.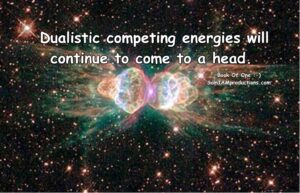 "Know that as this process continues to unfold, the dualistic competing energies will continue to come to a head. Although as a unique human one strives to know the timing of completion, this timing holds no particular end point, for each unique soul, encased in each unique form, upon earth now moves through the process uniquely.
"That is all this frequency, known to the channel as the White Winged Consciousness Of Nine, has to report at this time."
More, including personal notes, in the "Author's Experiences" sections of Book Of One : – ) series.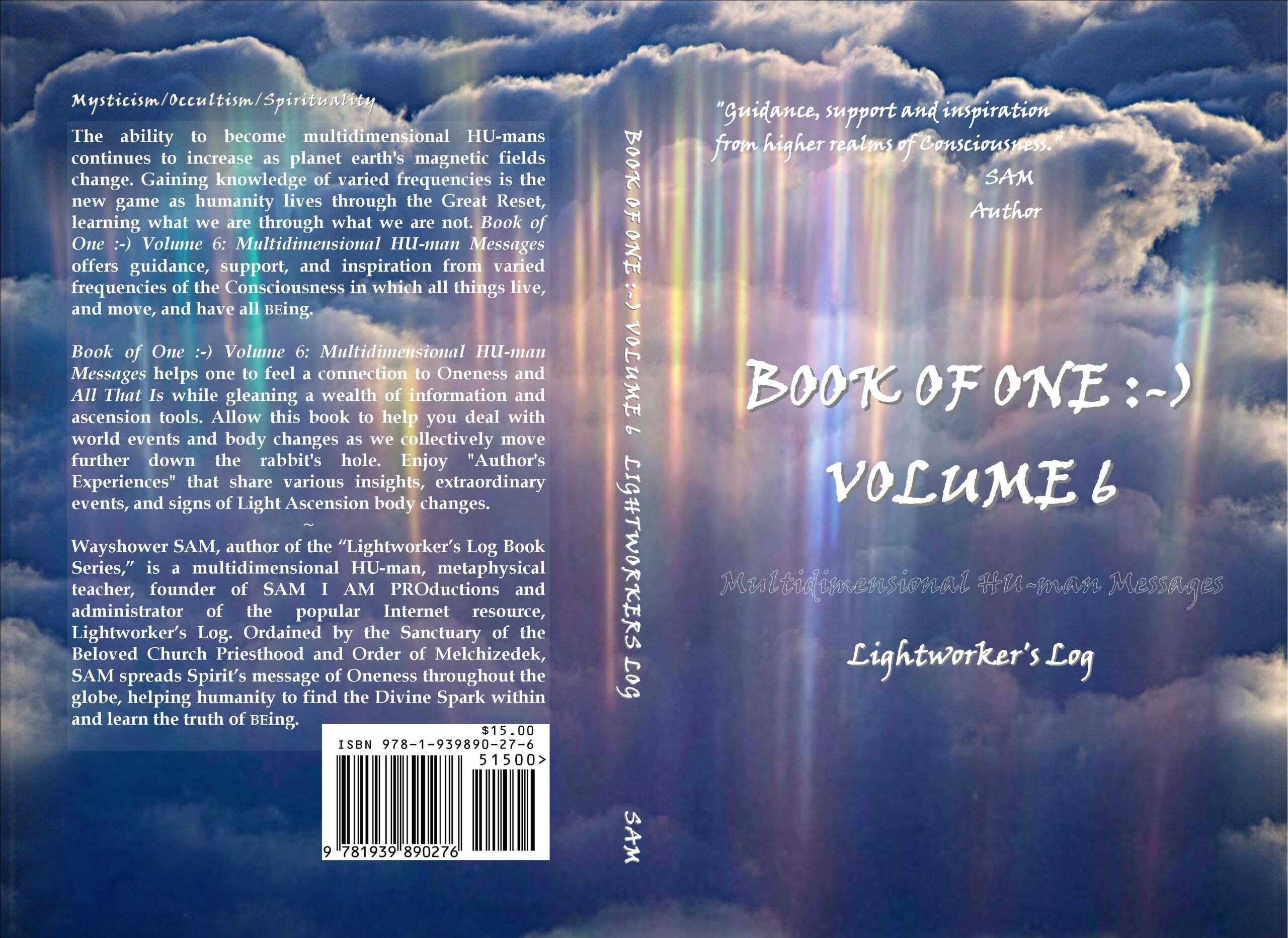 Consider the newly published "Book of One Volume 6: Multidimensional HU-man Messages" (y) And know, you too can tap into your very own Source of Ancient Wisdom!
Connect with SAM via the Contact Page with comments, suggestions or book orders.