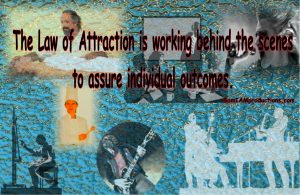 During these chaotic, ever-changing times one truth exists: the Law of Attraction is working behind the scenes to assure individual outcomes. We each hold the key to our own unique heaven or hell and we use that key, sometimes unknowingly, by using emotion, reaction, thought and constant focus.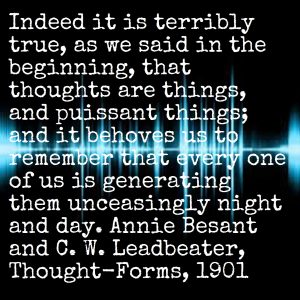 In her ground-breaking 1903 book Thought Power, Dr. Annie Besant notes: "The mind is the result of past thinking, and is constantly being modified by present thinking…" She goes on to say, "Waking or sleeping, we are ever building our mental bodies; for when consciousness vibrates it affects the mind-stuff surrounding it, and every quiver of consciousness, though it be due only to a passing thought, draws into the mental body some particles of mind-stuff, and shakes out other particles from it" (always identifying with the Not-Self).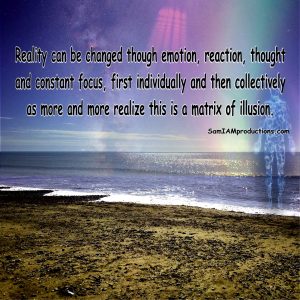 Humanity is now moving through the arduous process of changing that mode of living and being right now and that is why many of us are here at this time, to assist in the life-affirming aspect of human evolution. As a species, we are waking up to the fact that reality can be changed though emotion, reaction, thought and constant focus, first individually and then collectively as more and more realize this is a matrix of illusion.
Conscious consideration of thoughts while moving though the day assists us to change any negative thinking, to replace out-dated aspects of consciousness molded through eons, lifetimes, of false beliefs in a power outside ourselves. Dream Yoga, lucid dreaming, assists us in becoming aware of and changing dream-time states. We each hold the key to our own awakening and it is though opening the mind to different beliefs and modes of thinking that we assure our own and humanity's evolution.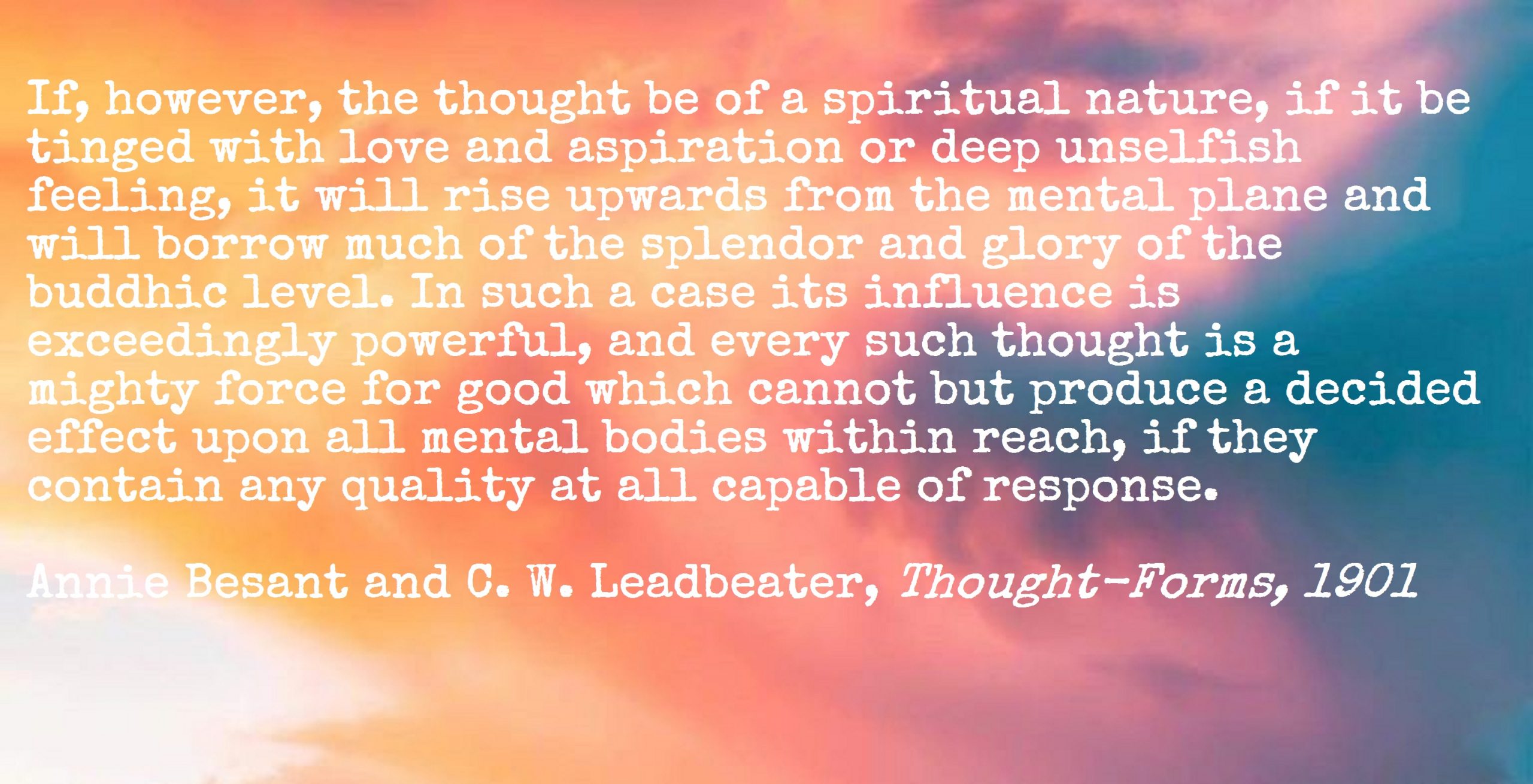 In Thought-Forms, Besant and C.W. Leadbeater note: "A thought of love and desire to protect, directed toward some beloved object, creates a form which goes to the person thought of, and remains in his aura as a shielding and protecting agent; it will seek all opportunities to serve, and all opportunities to defend, not by a conscious and deliberate action, but by a blind following out of the impulse impressed upon it, and it will strengthen friendly forces that impinge on the aura and weaken unfriendly ones. Thus we may create and maintain veritable guardian angels round those we love…" And, "We have at our command a never-failing criterion; we can never misuse this mighty power of thought if we employ it always in unison with the great divine scheme of evolution, and for the uplifting of our fellow-man."
Remember, the Law of Attraction is always working to assure that our unique world unfolds according to our constant emotion, reaction, thought and focus.