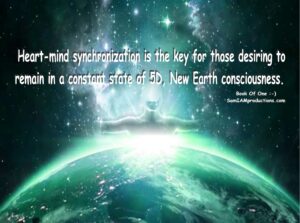 "Heart-mind synchronization is the key for those desiring to remain in a constant state of 5D, New Earth consciousness. This synchronization of heart and mind allows one to remain within a state of Oneness, addressing all issues with the resonance of the heart and the wisdom of the ageless mind.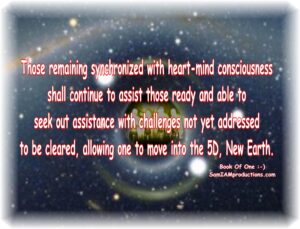 "Know that in these coming days, weeks, and months for all of humanity, the times shall be what many refer to as challenging. Yet, for those within the 5D, New Earth remaining in a constant state of heart-mind synchronization these challenges shall be met most gracefully and easily assisting the whole of humanity and the higher realms of Consciousness from which it derived. Know that as these challenging times continue to come in spurts more quickly to soon seem as a constant stream of issues and challenges, distractions taking one out of the awareness of Oneness, Truth, Love and Light, those remaining synchronized with heart-mind consciousness shall continue to assist those ready and able to seek out assistance with challenges not yet addressed to be cleared, allowing one to move into the 5D, New Earth.
"It is with the greatest of respect and honor that we the White Winged Consciousness of Nine continue to assist what seems as separate aspects within a humanity experiencing and expressing upon an earth that continues to dismantle old habits, old ways and propensities of living and being. As the distractions continue attempts to …."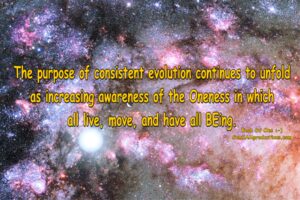 I cannot stress enough the value of being aware of what 's occurring on multiple levels of Consciousness by tapping into your own source of Ageless Wisdom, avoiding manipulation, and inspiring yourself with material that raises the body's frequency! Perception is EVERYthing, Frequency, rate of Vibration…
Everything on this website is free and donations to keep it operating are very much appreciated. Support those who support you. It is as simple as that. Connect through the CONTACT page!
I cannot stress enough the value of keeping an inspirational book in print at bedside! Consider boosting your vibrational rate with the Book of One 🙂 Series. Remember, a physical book in your hand cannot be erased digitally and is easier on the eyes and soul than gadgets.
Support your Self or a loved one by purchasing an inspiring bedside companion. The paypal account has been closed but charge cards are accepted by amazon. In 2023, you can purchase any PRINTED book through the author by sending the rounded off dollar cash amount of the book ($11.11 would be $11), the book name, your e-mail address (for verification of order received), name and mailing address to SAM, P.O. Box 39385, Fort Lauderdale, FL 33339-9385. Please add $5 for shipping and handling.