Earth Angels
Click Here To Purchase this 99 cent E-book!
Description: Many times, seemingly coincidental events play a role in assuring our return to Oneness. Spirit, God, whatever you name All That Is, works through us when we remain open to the abundant flow of unceasing Love. Spirit acts through all life forms, including angels. Sometimes earth angels come into our life for fleeting seconds in times of need. They may help us through troublesome times, enrich or save our lives, or make a difference we are unaware of until years later.
Earth Angels helps us to recognize the seen and unseen angels assisting all of humanity along the path of Oneness. It holds instances of seen and unseen, recognized and unrecognized, moments when much needed assistance arrived in the brink of time, sometimes to safe a life.
If you've ever wondered if angels exist, this is the book for you because Earth Angels illustrates how we are the angels we seek. Readers enjoy this book knowing angels are truly a part of our world.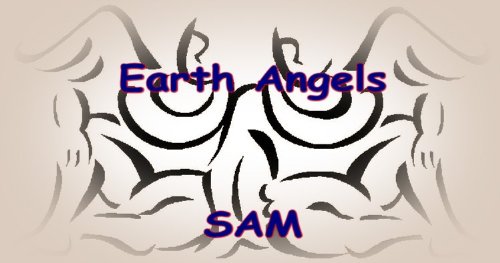 Reviews:
"Opened my eyes to whole lot of things i didnt know about."
Lynne Brown
Comments, questions and suggestions welcome at the Contact Page. Support your Self or a loved one by purchasing an inspiring bedside companion. All books in print books available through SAM. Send your name, address, email and dollar amount in cash PLUS $5 shipping/handling to P.O. Box 39385, Fort Lauderdale, FL 33339-9385.
In 2022, FREE shipping/handling WITHIN the U.S.A.  In 2022, you can purchase any book through the author by sending the dollar cash amount along with the book name, your name and mailing address to the P.O. Box noted above. The paypal account has been closed but charge cards are accepted by New Leaf Distributing and amazon.
---