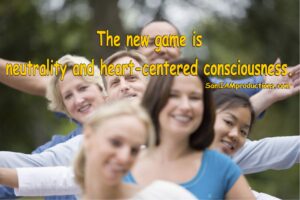 Enjoy this Book Of One : – ) Volume 4 excerpt!
"We release you from the bondage you have created yourselves. It is our great honor to help you with this process of being more in tune with your True Self. In coming days, humanity shall see many changes, global, financial, weather and changes in all systems, especially for those in America.
"We are with you guiding your leaders these changes are made. Do not be afraid of great changes taking place but know all is Divine Order as humanity, each one on its own, in its own time, returns to full sovereignty…
Full communication in Book Of One : – ) Volume 4. Refer to Book Of One :-), particularly Volumes 2, 4 (including a chapter with Affirmations), 5 and 6 for verification of experiences during and after onslaughts of incoming higher frequencies, information on Cosmic energy downloads, inspiration, and much more.